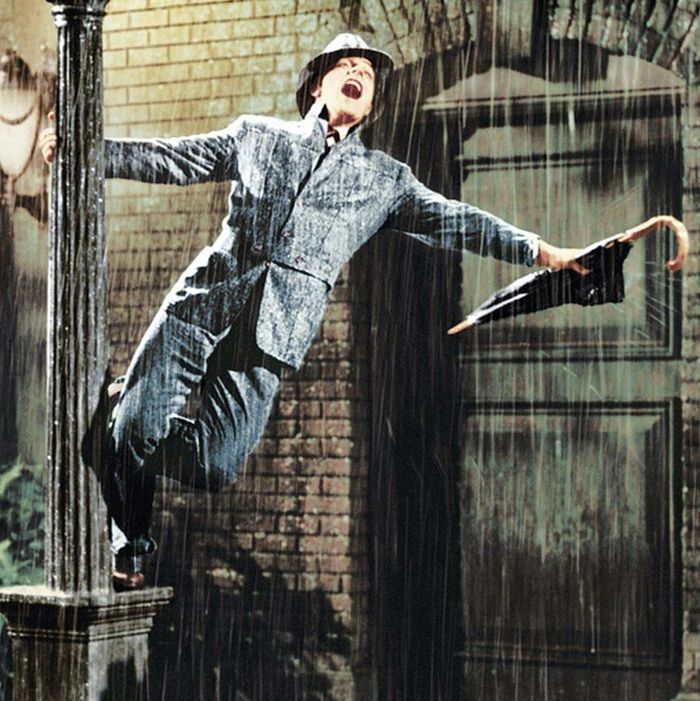 The only way to get through April showers? The right gear. A good umbrella can make the difference between a regular (if slightly annoying) commute and the worst day ever. A good raincoat shields you without your lifting a finger. And don't forget the rain boots. We tested dozens of umbrellas and ranked the 37 best, talked to dog walkers about the best doggy rain coats, and consulted experts about the very best rain coats — plus much more. Welcome to Rain Week at the Strategist.
Ten members of the Strategist team — armed with top-reviewed contenders, from compact and motorized to steel-framed and maple-handled — waded into some of the gustiest corridors of the city in the rain, and after some extensive testing, decided that the Davek Elite Umbrella was our favorite. But if you don't like stick umbrellas, or just want to see if your umbrella made the list, read our full rankings here.
Writer Dominique Pariso found the best umbrellas for kids, as well. Several editors (and parents) recommended this colorful, clear option from Totes.
Once you've got a favorite umbrella, you need a place to put it — like in one of these sweet, rounded, almost modular indoor umbrella stands.
As writer Karen Iorio Adelson explains, the term umbrella stroller "does not refer to strollers with a built-in umbrellas to protect little ones from the rain, but rather a compact stroller that folds up into a stick-umbrella-like shape for easy transport." However, that lightweight build makes umbrella strollers great for the rain, as well, and this one from Nuna — with all-terrain wheels and an included rain cover — is especially handy in wet weather.
Karen also spoke to "five stylists and stylish women (from rainy locales)" to find the most stylish rain boots for women, including these modern-looking clear rubber boots.
The Best Rain Boots for Women on Amazon, According to Hyperenthusiastic Reviewers
We also found the best rubber rain boots for women on Amazon, according to hyperenthusiastic reviewers. "The area I live in gets pretty swampy whenever it rains so I needed a pair of comfy rain shoes that I could just slip on quickly to keep my feet dry," says one reviewer of these lace-up rain boots. "They fit like a glove and as long as I'm not in any puddles that are deep enough to come up to the laces, my feet stay nice and dry."
Finding stylish waterproof boots can be tricky, so writer Liza Corsillo surveyed some stylish men about their footwear for rainy weather. Jeremy Smith, owner of menswear store Standard and Strange in Oakland, California, is a fan of these French waterproof Chelsea boots from Aigle.
We also went through and found the best men's rain boots on Amazon, according to hyperenthusiastic reviewers, like these knee-high rubber rain boots that have over 1,700 reviews and cost just $25.
Kids need rain boots, too, and these insulated ones from Bogs come highly recommended by a dad of three kids.
Best
Raincoats
and
Rain
Jackets
Writer Lori Keong interviewed stylish women who live in rainy cities and outdoors-y women who like to hike to find the best women's rain jackets for every occasion and budget — and this classic-looking Stutterheim was recommended by two of her city-slicker experts.
A taxonomy of lightweight raincoats — for men, women, and in unisex styles — that won't make you sweat, including this translucent one from Levi's.
We found out that our resident Cool Guy Chris Black hates the rain, and as a result, has a rotation of go-to rain gear that still looks stylish, including this waterproof coat from Patagonia that he calls, "a hard-wearing classic."