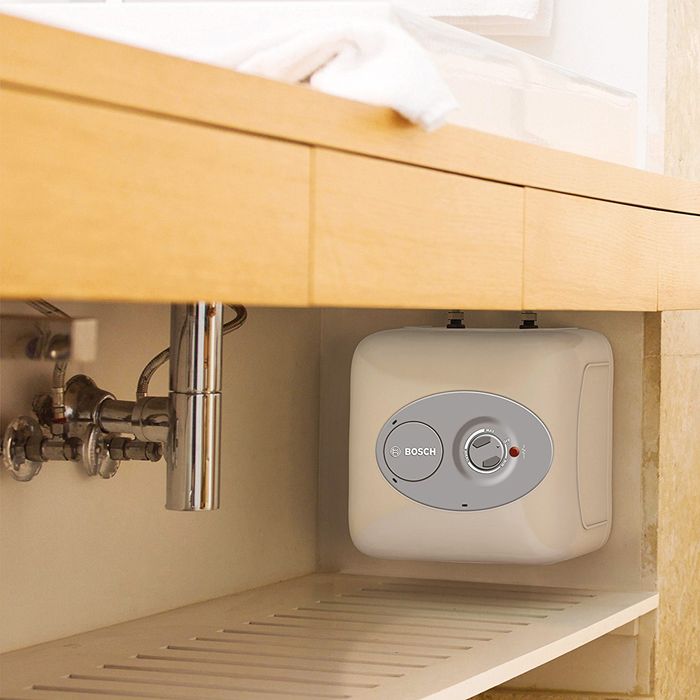 Here at the Strategist, we like to think of ourselves as crazy (in the good way) about the stuff we buy, but as much as we'd like to, we can't try everything. Which is why we have People's Choice, in which we find the best-reviewed products and single out the most convincing ones. (You can learn more about our rating system and how we pick each item here.)
And while we've written about lots of home appliances before — including mini-fridges, alkaline water filters, and portable washing machines — here, we've rounded up the best tankless water heaters, as praised by the most enthusiastic reviewers on Amazon. (We've also included the best-rated mini-tank water heater, to round out this list.)
Best electric tankless water heater
One reviewer bought this water heater for her kitchen sinks five years ago and says her "water bill dropped by at least 20 percent immediately because of using a tankless." She loved that with this model, "it's not heating water that's not being used right then! It's just a waste of money and energy." Many more bought this for their kitchen sink, specifically. One reviewer says it's taken much less time to do simple activities because of this heater: "It has made our cooking and washing time better, taking less time to get water to the sink. It would take minutes for the water in the kitchen to heat up. Now it takes 30 seconds to get hot water, and once the main water gets to the unit, it doesn't need to run anymore." But some say this worked for more than just one sink, including one who writes, "I just tested it at 110°F degrees. It was able to run two showers and two faucets full blast with water pretty hot."
Best-rated (less expensive) tankless water heater
This propane-powered tankless water heater scored high marks for portability. One reviewer "bought this to use as an extra heater for a portable hot tub," and reports, "Wow, does this work great." She believes that thanks to this quick solution, she "just saved thousands of dollars by not buying a permanent hot tub." All she did was "attach the water lines and the propane tank. That's it." Another bought this tankless water heater for his RV and calls it a "little gem." He explains, "Now I can take a much longer hot shower. Between the two controls you can tune the water temp to your desires." And one more also used this to make a rustic situation a little more livable, writing, "I bought this for tent camping. Added a pump, some buckets, a changing tent for privacy, and ended up with the best camp shower ever! Instant hot water. How cool is that!"
And now for some micro-picks for every type of tankless water heater you might be looking for.
Best tankless water heater for hard water
Reviewers with hard water say this tankless water heater works best because of the unit's smaller profile. "The smaller footprint has left me room for a water softener in the same space the water heater filled up before," writes one reviewer. Another who calls this the "recommended item for people with hard water" likes it because it's easier to maintain than other models. "If you live in a place with hard water, like me, then there is some regular maintenance. The manufacturer recommends flushing the unit with vinegar. I've done this twice in the last 3 years and it is relatively painless," she writes. And one more reviewer with hard water has had it for "four years now with no troubles," crediting his flawless machine to running "four gallons of vinegar through it for one hour every year." He also cleans "the small screen filter and checks to make sure the flame is burning blue and even" in order to stay on track.
Best tankless water heater for outdoors
"This baby rocks," says one reviewer. "Very good, folks. I couldn't believe how small this unit was. I worked with a lot of heat exchangers in my life, and it's amazing all this could be accomplished in such a small unit." Lots more reviewers were impressed with the size, but many appreciated that this one was installed outside. "This unit is an OUTDOOR heater. NO vents, no containment, nothing," writes one reviewer. She admits that it was "challenging to install," but overall, it's "very efficient and runs hot in under a minute. When you begin to enjoy the liberty of unlimited hot water, it's worth it." One more reviewer got it for an outdoor shower. While they had it professionally installed, unlike a majority of reviewers who did it themselves, they say it works perfectly. "The unit has been installed less than a month but this far we are very pleased. The design is unobtrusive. It provides constant and consistently heated water."
Best mini-tank water heater
Although this water heater has more reviews than the best-rated tankless water heater, this one isn't tankless. And for one reviewer, this mini-tank water heater is just a short-term fix because of the smaller capacity, whereas tankless heats water indefinitely. "We added this in-line near the sink and we now have hot water in seconds and by the time this little tank runs out, the hot water from the tankless heater has arrived," she writes.
That smaller capacity is why many reviewers us this for their kitchen sinks. One reviewer just bought a ranch house where