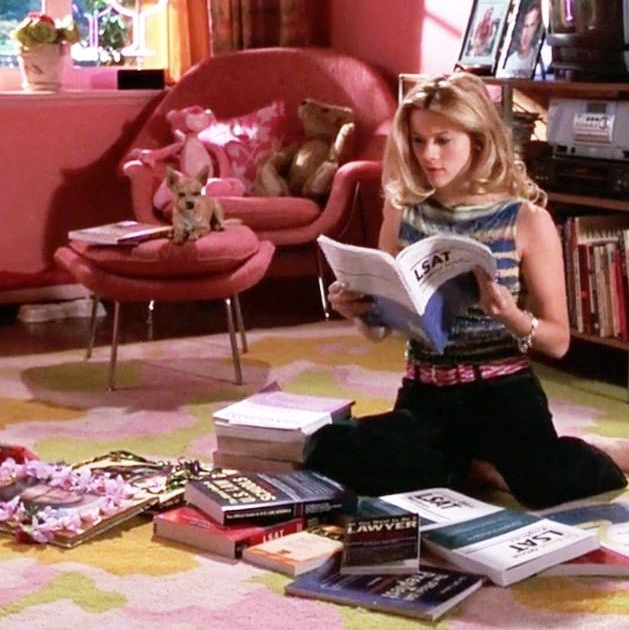 Photo: Metro-Goldwyn-Mayer
Most dorm rooms are truly depressing places, which is why it's important when back-to-school shopping to do whatever you can to make your space a little more comfortable and festive. Below, we've gathered a whole slew of décor that's both functional and fun and that will make things slightly less horrible without going full-on Ole Miss crazy or sending you further into debt. From TikTok strip lights and brightly colored bedding to stylish yet functional storage, we have 32 pieces of dorm décor you need for your room this school year.
Lighting
We reported on bedroom décor for teens, and experts said a neon table lamp like this is good for an energy boost, makes for flattering selfie lighting, and looks cool during dance parties.
This would be a significant upgrade to one of those cheesy multi-arm floor lamps.
For something a little more academic, a sleek task lamp like this will keep you focused and alert through those all-nighters.
Bedding
There's no such thing as too much fabric between you and a mattress that's been slept on by dozens of other students. This memory-foam mattress topper will give you a solid three-inch buffer.
A new set of sheets can help ease the transition from home to dorm room. These come highly recommended by Amazon reviewers, including one who says they're a "pretty dope upgrade from college-student-grade bedsheets."
A bedspread is key to spicing up that drab concrete room. A colorful, patterned duvet cover like this one will definitely brighten the space.
A cheerful set of towels that your roommate won't accidentally confuse with theirs.
When we talked to teen girls about the gifts they wanted for the holidays, one said a cozy blanket was at the top of her list. We think a college freshman won't mind warming up with one either. Reviewers say this blanket is perfect for all seasons.
Storage and Organization
A very easy way to add some "tone" to your room: this clothing ladder, on which you can hang or stow your most frequently worn clothes instead of throwing them all on a chair.
Another way to keep your clothes off the chair? This handy hamper. The wheels make it easy to schlep down to the communal washers and dryers.
Closet space tends to be limited in dorm rooms; these under-the-bed storage bags will help keep things organized.
A storage ottoman like this will not only help you get onto your loft bed but let you store extra linens inside it, too.
Furniture