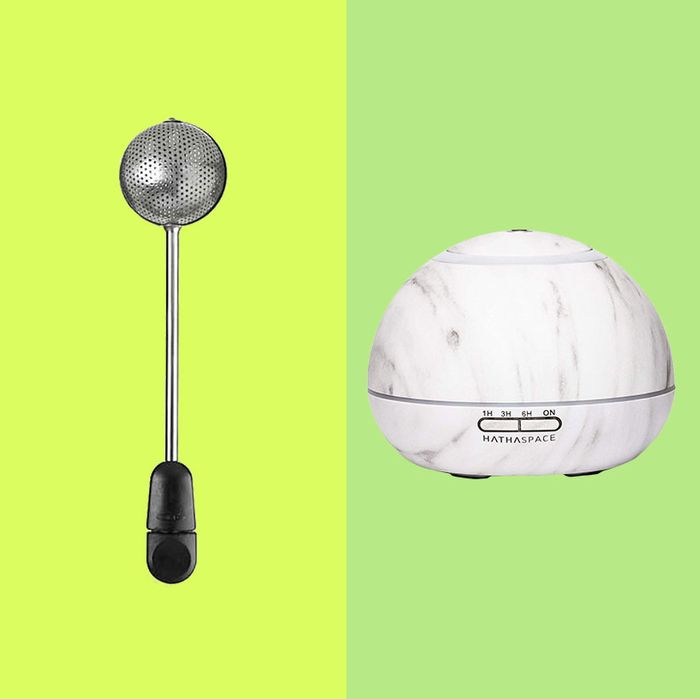 Photo: Courtesy of the vendors
It goes without saying that we're living through some pretty stressful times. And even in less crazed ones, the responsibilities of everyday life can sometimes feel overwhelming. That's why we're always looking for ways to relax and unwind after a long day or commute — from nestling under a cozy blanket, to a good at-home massage, to a nice, long bath. But as anyone who has taken a trip to a spa or any wellness-focused practice knows, a calming space is often key to getting the most out of any stress-relief treatment. "Beyond the treatment itself, creating the right type of calming environment is key for ensuring relaxation," says Gabriel Sher, a practicing acupuncturist of two decades and the director of acupuncture at ORA, a newly opened New York City–based acupuncture space.
When it comes to things you can buy to make your own space even more of a soothing retreat, we asked Sher — who has learned a lot about stress relief in his professional career — about the stuff he uses to create a calming environment at his clinic and his home. Read on for the seven things he told us about, including his favorite white-noise machine, essential-oil diffuser, and lavender eye mask.