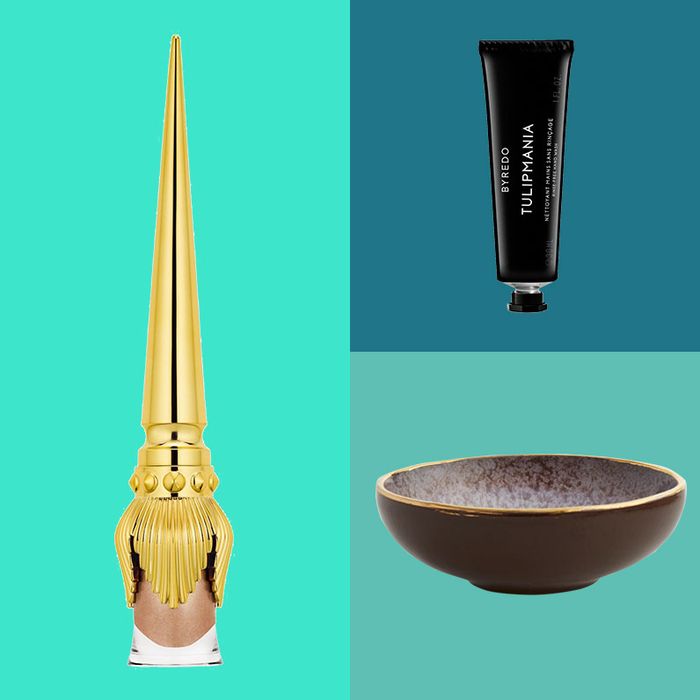 Photo: Courtesy of the vendors
Moms can be hard enough to shop for, and if yours has expensive taste, the process can be even more nerve-wracking. You could blow your budget on something super expensive from a high-end brand that she loves. Or, you could do a little more digging to find a less expensive, equally delightful gift from the same brand (in packaging bearing the same fancy logo), which will also ensure you have money left over for everyone else on your list. To help cut down on that digging, we rounded up some of the cheapest stuff from the most expensive brands that we think any discerning mom would be tickled to receive. Read on for the Prada soap, Hérmes notepad, Chanel hand cream, Missoni hand towel, Le Labo lip balm, and 21 other things we found. (For more cheap, nice gifts from fancy brands, click here — and for many, many more gift ideas, head on over to our 2019 gift-guide hub.)
Editor's Note: Since we are now in the final surge of holiday shopping, we've checked this post to make sure everything is in-stock and should arrive before December 25. But prices and stock are subject to change, so check to make sure your gifts will ship in time.
Two of perfumed Prada soaps in one very fancy looking box.
Yes, it's only one hand towel. But it's one Missoni hand towel.
We think this makes a foolproof gift for two reasons: hand cream is far more universal than other skin-care products (so you don't have to worry as much about the formula), and it says Chanel.
This lip balm from cult-y perfumer Le Labo will get her through the winter without cracked lips. And maybe next year you can save up to buy her Santal 33.
We love how McCartney's logo is just noticeable enough embroidered at the top of these socks, which mom can wear for lounging or light workouts.
Toothpaste packaged so nicely that she might make your dad buy his own, so her tube lasts as long as possible.
A Smythson fountain pen costs more than $700, so might we suggest this refillable gold pencil instead? Because it's reusable, it'll likely last longer than any of the brand's (also more expensive) notebooks and agendas.
Receiving one of her to-do lists will be far more pleasant when she writes it on the paper inside this fancy Hérmes notepad.
More fancy paper, but this time to line her drawers. Her socks or delicates will never smell better. The roll includes five pieces, so it breaks down to about $19 a sheet, which seems a very reasonable figure considering Lemaire's clothes can cost thousands.
Tiffany's silver is expensive, but this mug — which sports the brand's signature blue — is far less so.
So even her nails can wear a designer label.
If Kate Middleton ever had to carry her own umbrella, we think she might choose to carry this one from the British heritage brand Barbour. The plaid print looks just like the lining of Barbour's more expensive waxed coats that your mom has probably been eyeing.
A tiny handcrafted vase from status maker Heath Ceramics would look nice on her coffee table whether she puts flowers in it or not.