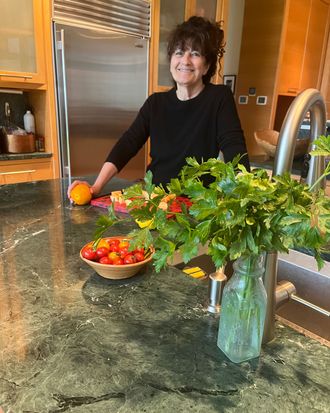 I published my first cookbook in 1972. I was 24, dirt-poor, and living in a fifth-floor walk-up loft on the very ungentrified Lower East Side. We built our kitchen table from wooden pallets scavenged on the street, and my rolling pin was a wine bottle.
Although I went on to become editor-in-chief of Gourmet magazine, I have never cooked more delicious food than during those years when all I had was a couple of battered pots and a single knife.
I am not an equipment freak. This did not serve me well as a magazine editor. Advertisers wanted me to persuade our readers that they couldn't possibly attain kitchen greatness without spending vast sums on fancy implements. I couldn't do it; I truly believe that all it takes to be a great cook is the desire to spend time in the kitchen. There is nowhere I'd rather be, and I spend a few hours of every day between the sink and the stove.
But what I can do, after all these years, is tell you which objects make me happiest once I'm there.
Somebody — I don't remember who — gave me a cheap aluminum couscoussier as a wedding present in 1970; it's still the pot I use most often. Because of its shape and extremely light weight it's perfect for pasta, bringing water to a boil in a trice. It's deep enough to use as a stock pot, and the steamer on top is good for everything from simple vegetables to Chinese bao.
[Editor's note: We've linked to a similar alternative.]
Knives are very personal, and I wouldn't dream of suggesting the right one for you. Find out what feels comfortable in your hand and buy the best version you can afford. But if you don't have a paring knife (mine is a Wusthof spear point which I have had more years than I can recall), treat yourself to one. It's lightweight, keeps an edge and is extremely undemanding. You won't believe how often you use it.
A good sharp knife is essential, but let's face it, you're probably not going to take the time to sharpen yours on a whetstone. I have relied on my handy Chef's Choice knife sharpener for more than 30 years, and it's my favorite wedding gift.
It doesn't cost much. It doesn't look particularly useful either. But a bench scraper is essential for people who bake pies (that would be me), and I have yet to find a better tool for cleaning counters, scraping gook off the oven floor, or scrubbing my pizza steel.
These vessels are intended for the microwave, but I use them for just about everything else. In the oven they're casseroles. In the refrigerator they're handy covered containers. They're pretty enough to put on the table as serving bowls. Oh yes – and they nest so they don't take up more space than they deserve.
I bake a lot of coffee cakes, and I have come to loathe the task of scrubbing the dough clinging to the crevices off my antique pan. This little beauty never needs scrubbing. Silicone, in fact, is a great addition to all manner of things from bakeware to ice cube trays.
Once you have installed these scissors in your kitchen you will wonder how you ever lived without them. Delicate enough to shred herbs, they're also strong enough to cut through chicken bones.
I love cast iron but I hate its weight. Carbon steel pans are my solution. Half as heavy, they are easy to love; they're great for just about everything, from frying eggs to searing steak. Mine is a thing of beauty; handmade in Kentucky by Blanc Creatives, it came with a lifetime guarantee.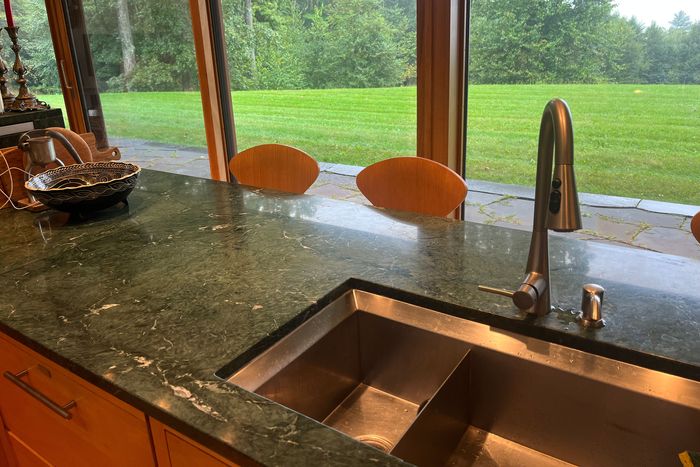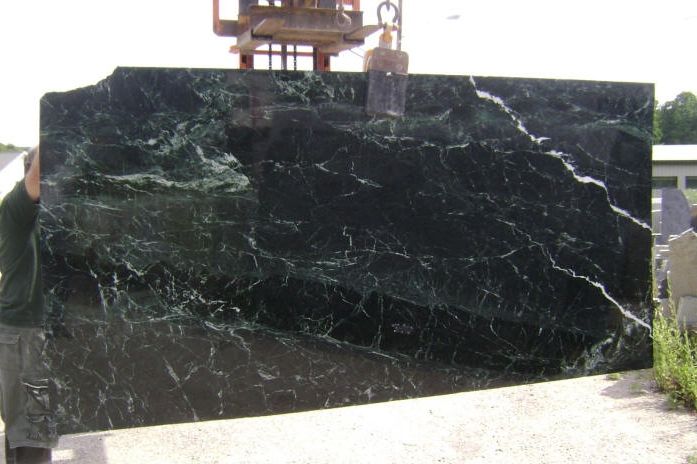 For years I longed for a marble countertop to roll out my dough. Then I found something even better: serpentine. The state rock of California, it's a gorgeous green and, as far as I can tell, impervious to abuse. Over 20 years it's suffered burning pots, spilled acid, endless ice — and it looks exactly the way it did the day it came to live in my kitchen.
Every morning when I walk into the kitchen I am greeted by the art deco kettle John Rideout designed for the Wagner Company in the thirties. (It's also in the Museum of Modern Art collection.) My day is instantly improved. If your kitchen doesn't have an object that makes you happy simply by existing, you're missing out. It will make you a better cook.
Nobody needs a stove top smoker, but if you live in an apartment and love the flavor of smoke, it can be life-changing. I bought mine a few months ago and I'm having a lot of fun with it; it does a great job on ribs, and whole chickens are extraordinarily tender.
The Strategist is designed to surface the most useful, expert recommendations for things to buy across the vast e-commerce landscape. Some of our latest conquests include the best acne treatments, rolling luggage, pillows for side sleepers, natural anxiety remedies, and bath towels. We update links when possible, but note that deals can expire and all prices are subject to change.