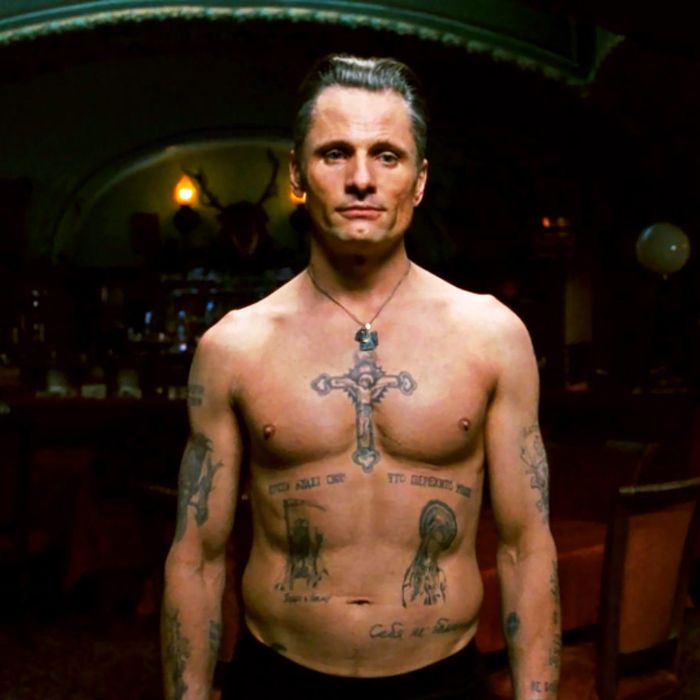 Between researching artists, picking out a design, and getting poked with a needle hundreds of times, getting a tattoo can be a long (and expensive) process. It makes sense that you'd want to preserve your new piece of body art for as long (and painlessly) as possible, so we spoke with five tattoo artists, plus one dermatologist, to give us their best product recommendations, including ointments, moisturizers, soaps, and sunscreens, to ensure your tattoo heals properly.
Best ointment for tattoo aftercare
Dermatologist Debra Jaliman, an assistant professor of dermatology at Mount Sinai's Icahn School of Medicine, recommends this healing ointment that works to heal dry, cracked skin. "The panthenol helps to retain moisture. Glycerin is a humectant and it works to moisturize the skin by drawing water from the air into the skin's outer layer." It serves as a protective layer that helps to prevent moisture loss and keep the newly tattooed skin from drying out.
Best soaps for tattoo aftercare
"The most important aspect of tattoo aftercare is washing your fresh tattoo," says co-owner of Daredevil Tattoo, Michelle Myles. Tattoo artist Jack Poohvis recommends using Cetaphil soap, which gently cleanses and keeps the tattoo clean without irritating the skin.
According to Jaliman, you will want to use a gentle, hydrating cleanser on freshly tattooed skin. She recommends Cerave Hydrating Body Wash to her patients because "it has ceramides which are used to protect the barrier of the skin and it locks in moisture. It also has hyaluronic acid which is super hydrating." Cerave is a gentle cleanser which is suitable for all skin types, especially dry or irritated skin.
Tattoo artist Samantha Mancino recommends Dr. Bronner's "because it's cruelty-free" and is made from a vegetable-oil base instead of animal fats, so it won't dry out skin. Plus, it gently foams and effectively removes dirt and germs, preventing infection.
Best moisturizers for tattoo aftercare
"I keep it simple. Don't over-moisturize, don't keep the tattoo wet, and let the body heal itself," advises Poohvis. He recommends using coconut oil to keep the tattoo adequately moisturized.
"This moisturizer is really good for newly tattooed skin and has an excellent price point. It has silk amino acids which are extracted from raw silk and provide excellent moisture," says Jaliman. It's ideal for calming freshly tattooed skin that can be "severely dry, irritated and itchy."
According to Mancino, "any fragrance-free lotion can moisturize without irritating the wound." She recommends Curél as an affordable choice that is fast-absorbing and nongreasy.
"I really like Hustle Butter for their line of tattoo care products and I LOVE the way the product smells. There's a noticeable difference in the amount of irritation and swelling to the skin after the tattooing process," says Myles. Plus, "it's vegan, cruelty-free, and contains no petroleum jelly or parabens," adds tattoo artist and co-owner of Fleur Noire Tattoo Parlour, Laura Martinez.
Best sunscreen for tattoo aftercare
"Wear sunblock!" warns Myles, "As a tattoo artist I'm hyperaware of how the sun damages the skin and ages it. I try to cover up as much as I can (hats, umbrella on the beach)." Jaliman recommends EltaMD UV Pure sunscreen to protect tattoos from the sun and prevent fading. EltaMD is "a natural sunscreen with a good amount of zinc oxide. It's fragrance-free and oil-free and safe for those with tattoos."
Best tattoo aftercare kit
"I am loyal to SecondSkin because they're a queer-run company with a great product. My tattoo process is pretty traumatic to the skin, and I often work in sensitive areas like hands or feet. So their breathable bandage makes life easier on my clients," says Berlin-based tattoo artist Brody Polinksy. This convenient kit includes four 5-by-7-inch sheets of the SecondSkin™ bandage, a 100 milliliter foaming tattoo wash, and a one-ounce jar of their vegan tattoo