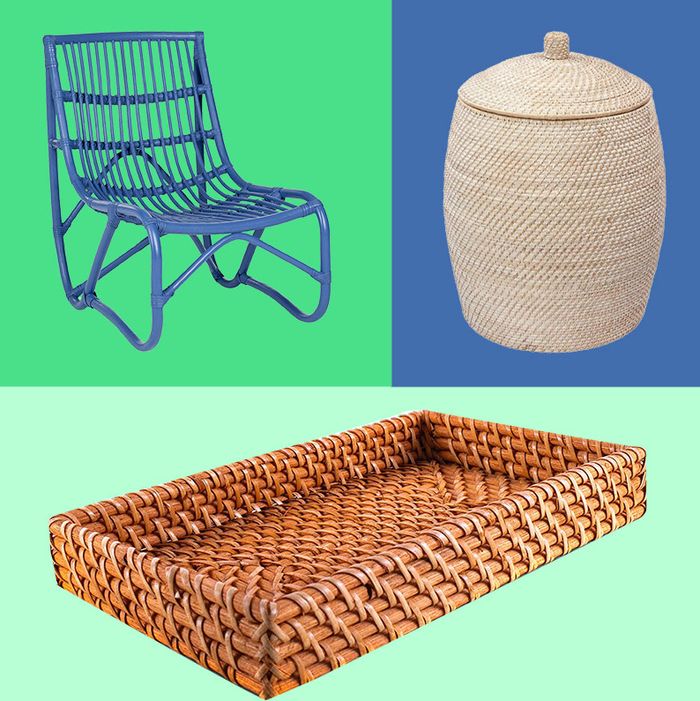 Over the past year or so, rattan — a material derived from palm stems — has been popping up everywhere we look. Rattan chairs, lampshades, baskets, and trays appeared on the cover of the impeccably stylish British interior-design magazine The World of Interiors. Rattan candelabras and laundry baskets are on offer at West Elm. And a rattan bar cart even made it into our roundup of the best outdoor furniture for small spaces, according to designers. A natural rattan chair can make your living room feel a bit more like an exotic Balinese resort, and a washed white rattan headboard can make your bedroom feel more like a cozy bed and breakfast. Another nice thing about rattan furniture is that you don't have to pay a premium to get the look — and in fact, many rattan pieces (that look a lot like those West Elm pieces, but cost much less) are available on Amazon. We scoured the site to find our favorite rattan things, all of which will bring some texture and warmth to any space you put them in.
Tabletop tray
This hand-woven tray would look as good holding bottles of perfume as it would holding spices on your kitchen countertop.
Placemats
If rattan furniture feels like too much of a commitment, these rattan placemats are an easy way to get in on the trend.
Dining chairs
These dining chairs — which would work equally well as desk or living room chairs — are a mid-century spin on the trend.
Flatware tray
Useful for organizing silverware, and probably your mail, too.
Foldable chair
A lightweight chair for taking to the beach (or to your backyard, patio, or roof).