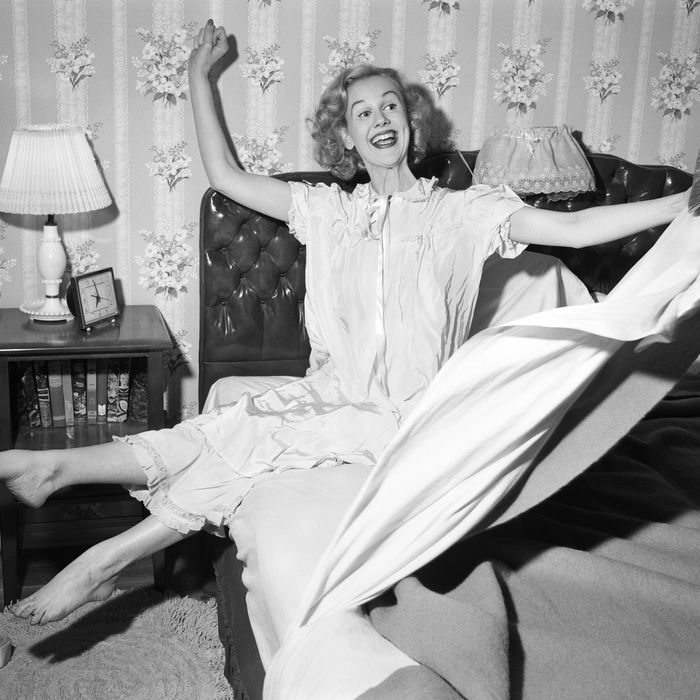 Photo: Debrocke/ClassicStock/Getty Images
Bullet vibrators, originally named for their cylindrical shape, are a gateway sex toy. Many people buy them as a first toy because they are small, discreet, and not too intimidating. And though they're typically thought of as being designed for clitoral stimulation, they are actually highly versatile and can be used to stimulate many different body parts, in solo or couple's play. "Bullet vibrators are great for travel, and some people like them because they can fit in between bodies more easily than bigger toys," says Zoe Ligon, owner of Spectrum Boutique in Detroit. Plus, she says, a lot of dildos, cock rings, and harnesses are designed with slots to fit a standard-sized bullet, in case you want to "supercharge" the sex toys you already own. These days, not all bullet vibrators are shaped like bullets, but they're still quite discreet. And they are made in a host of different materials, from stainless steel to silicone, with added features like multiple vibration patterns, remote controls, rechargeable batteries, and aesthetics so pleasing you won't want to hide them away in your top drawer.
To find out which bullet vibrators are best to buy your partner this Valentine's Day (and which one you should pick up for yourself), we spoke to 11 sex therapists, shop owners, and sex educators about the bullet vibrators they love and recommend.
Best bullet vibrator to give as a gift
Best small-but-powerful vibrator
Best quiet vibrator
Best inexpensive silicone bullet
Best (slightly larger) bullet vibrator