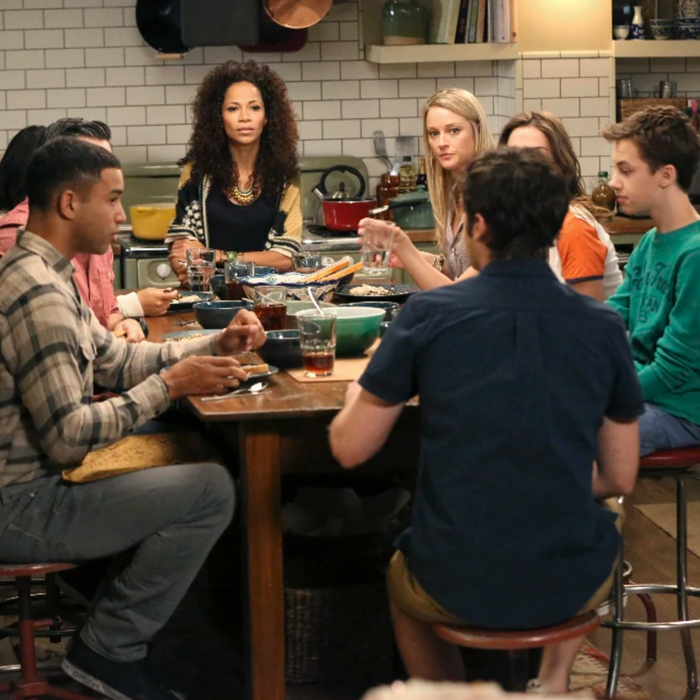 While Mother's Day might look different than usual this year for people who are quarantining at their childhood home, or for those who are coordinating a Zoom brunch in lieu of a restaurant reservation, for families with two mothers the holiday always poses a question of how to celebrate. "Not all two-mom families celebrate both moms on Mother's Day, some do, others decide that they want each mom to have her own day," says Dana Rudolph, the founder of LGBTQ parenting site Mombian. She encourages new parents to check in with each other about how they want to celebrate the holiday, and also suggests that family and friends touch base with the moms before gifting "in order to know how they celebrate and honor their choices in that regard."
Along with Rudolph, we also spoke to a handful of two-mom families about the best gifts that celebrate their partnership and family structure this Mother's — or Mothers' — Day, including items from queer-owned businesses and some couples gifts (that they'll both enjoy).
For the new moms
For new mothers, Rudolph recommends gifting a gender-neutral fill-in-the-blank book that leaves spaces for "'parent' and 'parent,' or specific spots where you could write in 'mommy' and 'mama.' It's much more welcoming and inclusive to have something like that," she says. In addition to Etsy sites that make two-mom baby books, this photo journal from Artifact Uprising uses gender-neutral language to fit many family structures.
For the moms with young children
For the moms with thousands of pictures on their phones
In general, Rudolph recommends gifting two-mom families items that "honor their family and parental status," and she says that a framed family photo is a good place to start. Since you can't stop by the store to get a picture framed, might we suggest Framebridge, our overall best pick among seven different online framing sites?