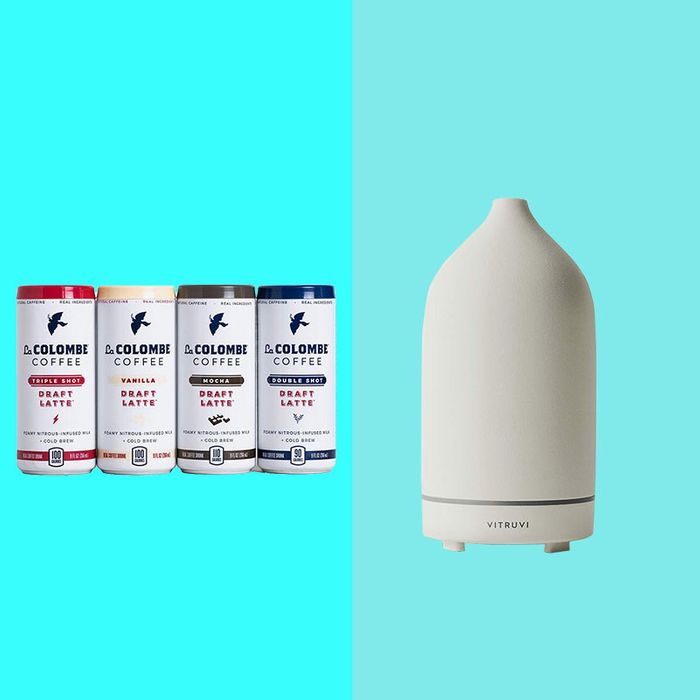 Photo-Illustration: Courtesy of the retailer
One thing the new mom on your list could definitely use: a break. But because you can't wrap that up and put a bow on it, we've rounded up a slew of gift ideas that are sure to delight any new mom — whether this is their first Mother's Day or they're on baby No. 3 — including a matching pajama set nice enough to receive company in and an exfoliating washcloth to tide them over until they can get a hammam scrub. While everything on this list is available on Amazon, we found a few items elsewhere for those who like to shop around. Mother's Day is this Sunday, May 8, so you don't have a lot of time left to shop. In fact, most of the below gifts will only arrive in time if you order them from Amazon by Thursday, May 5, so if you're seeing this before then, quickly add any to your cart and cross your fingers for zero shipping delays. (And if you're shopping for more than one mother, we've got tons more gift ideas here — including gift cards that are guaranteed to arrive on-time.)
Under $25 | Under $50 | Under $100 | Under $200 | Under $500 | Under $1,000
Under $25
For the new mom you also bought a bouquet for


For the new mom who hasn't given birth yet
Photo: Retailer
Some pregnant people experience restless legs syndrome. Sadie Stein, a writer and Strategist contributor who dealt with RLS during her pregnancy, found that "giving my legs a vigorous brush with a stiff-bristle body brush was the only thing that alleviated the feeling." She recommends pairing this with a nice dry oil for the mom-to-be on your list.
For the new mom who deserves a break from the kitchen
We've rounded up a lot of gift cards for a lot of different moms, but for new moms in particular we recommend ones for a food-delivery service so they can get something delicious for themselves with as little effort as possible.
For the new mom who wants to stay in the know
She'll stay up to speed with her bookish friends and all the screenwriters, editors, and Ph.D. candidates we know who've read Dorothy Baker's Cassandra at the Wedding recently.
[Editor's note: This will not arrive in time for Mother's Day.]
For the new mom who needs help falling asleep