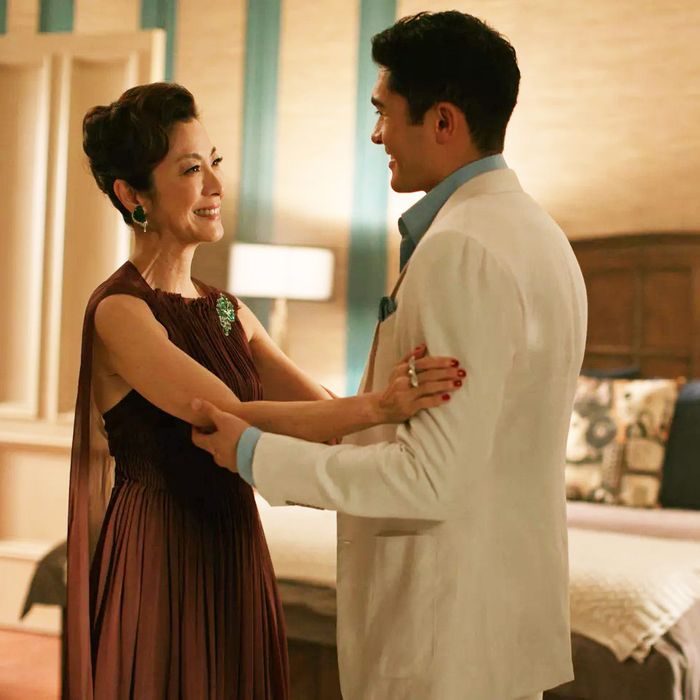 Photo: Warner Bros. Pictures
The fact is, whether you live down the block, in another state, or across the world, most people move out of their childhood homes when they grow up. So most moms, in a way, are a long-distance moms. But some distances are further than others, and every May, those miles can feel palpable (especially after the year we've had). Whether she lives up the street or on another continent, a thoughtful gift will of course remind mom of you whenever she turns to it, which is always the next best thing to being there. To help you find that special something, we've rounded up 22 gifts (many are things we have written about before) for every type of long-distance mom, no matter where she may be.
For the mom in the apartment upstairs
If the distance between the two of you is as simple as a staircase, she might be asking you to pick things up here and there from the outside world. With a Winc subscription, you can cross wine off that list, because she can get her favorite bottles delivered to her door. (For $50 a month — or $60 if you only want to commit to one month instead of an ongoing subscription — those deliveries can take the form of three-bottle boxes.) And if she's the type to prefer natural wine or Champagne, our list of sommelier-approved wine subscriptions has options for her, too.
For the mom in the apartment downstairs
A subscription to her favorite magazine will stop her "borrowing" yours so much.
For the mom down the block
Everyone from podiatrists to fashion designers have told us that when it comes to comfort and arch support, Merrell shoes are a cut above the rest. These slip-on Merrell mocs would be the perfect thing for her to step into for her regular walks to your place to wave hello. If you think she'd want something even cozier, fashion designer Sandy Liang told us about a similar style that provides extra warmth and cushioning via a cozy fleece lining.
For the mom in another neighborhood
If you can't deliver fresh flowers yourself, consider an arrangement from Urban Stems. Its "signature packaging looks like a gift box," according to Strategist writer Karen Iorio Adelson, who tested this and five other online flower-delivery services for the Strategist. Urban Stems does not charge a shipping fee and allows you to specify a weekday delivery date, including on or before Mother's Day (which is May 9). If you're feeling particularly appreciative of Mom this year, the company has a number of stylish vases (starting at $12) that the arrangement can arrive in.
For the mom in another city
Blue-light-blocking glasses are thought to help prevent headaches and migraines that come with too much screen time. If mom has been Zooming and FaceTiming with you more than ever before, she might appreciate these stylish tortoiseshell frames, which are also "the most comfortable pair of blue-light blockers out there," according to Amazon reviewers.
For the mom in another state
Homesick allows you to choose a candle specifically inspired by the state mom is in (or the one you're in). Each scent is specifically concocted with notes from its namesake state.
For the mom in another state (who you spent much of quarantine with)
If you recently moved back to your own place after spending much of the past year back home, there's a chance Mom is feeling tender about becoming an empty nester again. This (cool-enough-for-summer) weighted blanket from our guide of the best ones to give should help replicate a good old hug year-round.
For the mom who lives in the Northeast
If she has been complaining about April showers and windy days, this fitted, durable jacket is suitable for everything from "hiking, backpacking, and travel" to "everyday use," according to outdoors expert Holly Johnson. Its lightweight material also makes it super-easy to stuff in a bag should the sun come out.
For the mom down South
A wine (and Champagne) cooler would be a great gift to make those summer spells on her porch longer and loungier. Reviewers praise this sleek stainless-steel cooler for the way it "cools down warm wine fast, and makes cool wine colder."
For the mom out West
If mom loves her wide-open spaces but has the anxiety of an East Coaster when it comes to kindling a fire, the BioLite FirePit was built, in the words of contributor James Lynch, to "make even the most inept fire builder look like Prometheus himself." According to Lynch, it's compact, easy to use, and easy to clean, with "basically no smoke," meaning mom can comfortably enjoy a night of star-gazing around it without smelling like a smokehouse. If she likes to grill, Lynch adds he's made hamburgers, steaks, and grilled veggies on this, too.
For the low-tech mom on the opposite coast
If her social calendar is starting to slowly fill up again, Smythson's leather-bound agenda (which one Strategist editor has relied on for the past five years) will help her keep track of her own commitments, including her FaceTime dates with you. Smythson, which supplies the British royal family with stationery, packages everything in neat little boxes so you won't have to worry about wrapping. If you are worried about giving it to her five months into 2021, you can get the same diary in a midyear version that runs into 2022. No matter which one you choose, Smythson can monogram its diaries in a range of colors and fonts for $12 per initial.
For the high-tech mom on the opposite coast
This superlong, ten-foot charging cable means Mom's Instagram (or dare we say TikTok?) sessions will never have to end because her phone's runs out of juice. It's one of our favorite 24 tech (and tech-ish) gifts for mom.
For the mom in another country