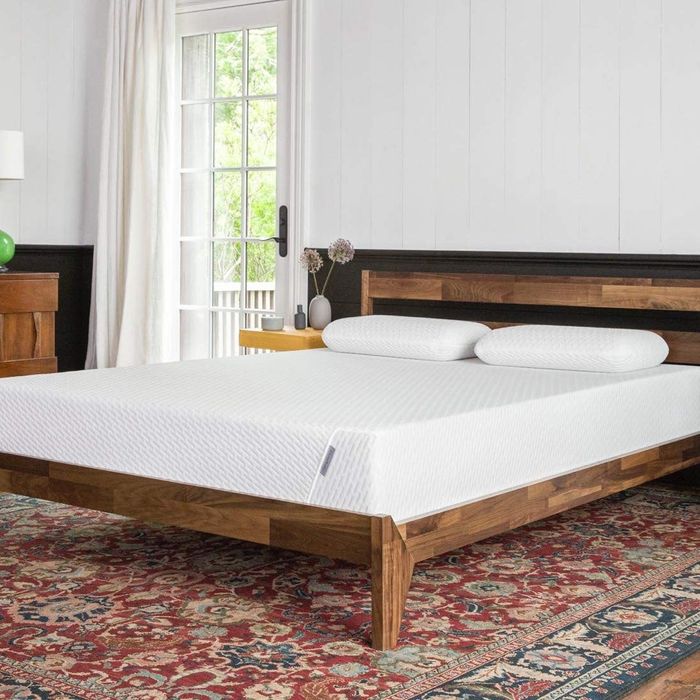 Here at the Strategist, we like to think of ourselves as crazy (in the good way) about the stuff we buy, but as much as we'd like to, we can't try everything. Which is why we have People's Choice, in which we find the best-reviewed products and single out the most convincing ones. (You can learn more about our rating system and how we pick each item here.)
And while we've written about lots of ways to get a good night's sleep — including the best mattress toppers, the best pillows, and the best sheets — here, we've rounded up the best mattresses, as praised by the most enthusiastic reviewers on Amazon. To even the playing field a bit, we focused on queen-size mattresses, but most of these mattresses are available in other sizes as well.
Best-rated mattress
With over 20,000 five-star reviews, this mattress gets top marks for value and comfort. One user who "had spinal surgery in 2010, I have two rods and 30 screws like Iron Man's nephew," says, "The comfort is great and I really have no trouble when I sleep." A self-described "chubby guy with back problems that sleeps funny" says this mattress is a game changer, calling it "super comfy and has started making my back feel better slowly night after night." Many think the high comfort factor comes from the firmness level of the mattress. "It contours to your body without you sinking in, but still supports you," another reviewer writes. Strategist writer Karen Adelson tested this mattress for our guide on how to buy a mattress online, and describes the top layer as "definitely plush, but instead of sinking into it, I felt more like the mattress was rising up to meet me and fill in the spaces where I need some extra padding, like under my back and knees." As one reviewer concludes, "This bed is the Oprah of beds."
Best-rated (less expensive) mattress
Over 300 five-star reviewers use the word "firm" to describe this mattress, but that doesn't mean it's uncomfortable, even for the price. "To my surprise, this mattress is way more comfortable than I thought it would be," one user who put this in their guest bedroom says. "All of our family that comes into town raves about how comfy the mattress is, and how good they slept." Another admits, "Although it is a pretty 'skinny' mattress, and at first I was troubled it wouldn't be able to do the job, I was pleasantly surprised." Reviewers also say this mattress fits in an RV perfectly. "Purchased this mattress to replace our RV lift bed mattress due to same size and hoping not too thick to latch," one writes, adding, "It fit fine." Due to its relatively thin width, many also use it as a mattress topper. "I just put it on top of my mattress and I've been having the best sleep of my life," one writes, adding, "I have back issues and it is firm but still curves to your body in all the right ways!" Another user who bought this for their guest bedroom says their husband "loves the spare bed more than out really expensive mattress," which makes them regret their five-star rating. "Maybe I should rate this mattress a one so others don't lose their mate to a different bed!"
Best memory-foam mattress
Over 10,000 reviewers give this memory-foam mattress five stars, and many note that they love the firm feel. "Let me tell you, this thing is like a spongy cloud from dreamland," one user writes. "It envelopes you in, but allows you to escape without too much effort." One reviewer thinks the mattress is so firm that they say it's "not super-obvious that it's memory foam and I don't feel like I'm sinking into it like other memory-foam beds I have seen." Another says, "When you lay on the bed it's a slow sink in, it's firm but once you settle you feel it contour to your body." Another describes it as, "a FIRM foam mattress but with a soft feel," adding, "It supports me (230 pounds) and did not sag like some foam toppers do." Even those with injured backs have positive things to say about this mattress. "My mother, who is in her 60s and has back problems, slept on it (in 2017) and she said it was the most comfortable mattress she's ever slept on — and this is coming from a woman who bought new mattresses like crazy for years because they all failed to support her back," one reviewer writes.
Best hybrid mattress
"Avoid the 'dead' feel of a completely memory foam mattress AND the harsh 'springs in your back' feel of a just spring mattress by buying this," writes one reviewer of this hybrid mattress, which uses both foam and springs for support. "This is the perfect marriage of traditional spring and foam," one reviewer explains, while another says, "The foam topping is great and the spring base seems to keep you from sinking in too much." In fact, the most common complaint among reviewers is that they're getting too much sleep with this mattress. "It's been less than a week since I started using this mattress and I'm very close to failing my classes because I keep oversleeping," one user writes. They add, "I usually take evening naps and they used to be two hours and now they've gone up to five because it's far too comfortable."
Best firm foam mattress


Over 300 five-star reviewers describe this mattress as firm. As one declares, "I enjoy firm mattresses and this is a firm mattress. So, if that is not your preference then this is not the mattress for you." Another says, "I like sleeping on a firm surface and this is really incredible," explaining, "It has just a little give with a little bounce but is over all firm." While many agree that it is firm, they also say it eventually conforms to your body. "At first it seemed really firm which worried me, but after sleeping in it, it is soooo comfy and has gotten just a little bit softer," one writes, while another says, "It is pretty firm at first but once you lay in it for a few minutes, your body heat will soften it up and then it just kind of molds into your shape and is so comfy."