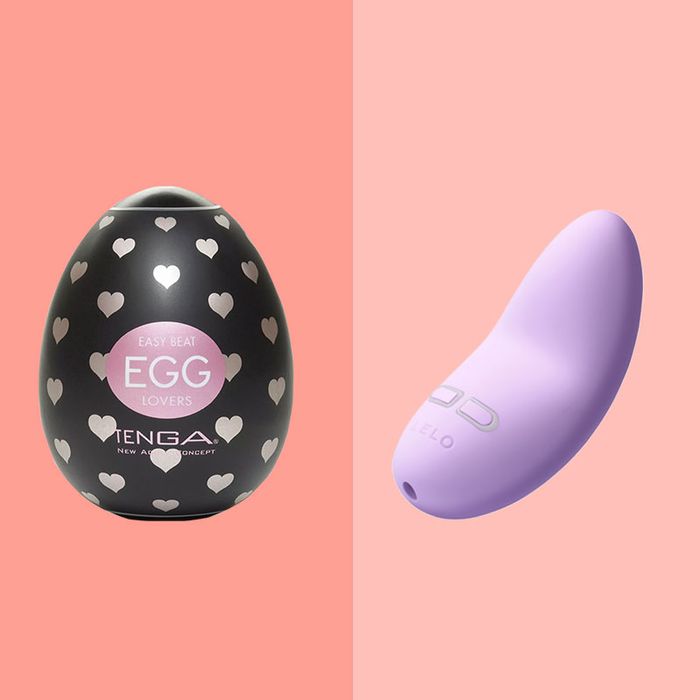 Photo-Illustration: retailers
Whether you're traveling for business or pleasure, you might be looking for a way to, well, pleasure yourself while on the road. Just as they can in your own bedroom, sex toys can make nights (or days) at a hotel or rental even more enjoyable, no matter if you're checking in alone or with a partner. But if your trip involves passing through an airport or any other place that might want to peek in your bag, you might prefer traveling with a toy that won't make people look twice — or worse, ask what it is — if they come across it. Those looking to maximize every inch of luggage space might also want something smaller that doesn't sacrifice power when it comes to stimulation.
To find the best travel-friendly sex toys, we asked six experts — including sex therapists, educators, and shop owners — about the ones they'd recommend. (Then we checked our archives for any others we've written about that seem particularly suited for travel.) Discreet toys, or ones that don't obviously look like a sex toy, came up a lot, suggesting this is a most important factor when choosing something travel-friendly. Size can help when it comes to discretion, according to several of our experts who pointed us to tinier toys that deliver just-as-strong sensations as larger models. Another general tip? Look for single-use toys that, while not better for the environment, typically cost less and can be easily tossed so you don't have to worry about bringing them back. No matter what toy you choose to travel with, Samantha Bard, a co-owner of Williamsburg's Shag, has some advice: "Don't check your toys! I hear time after time from clients that their toys go missing from their checked luggage and this has also happened multiple times to a personal friend of mine who is a sex educator," she says. Bard adds to store any toys in a "lint-free bag apart from each other" — we've got lots of expert-recommended sex-toy storage here, if you're looking — and to remember to "turn on a toy's travel lock if there is one."
Below, Bard and our other experts' favorite travel-friendly sex toys, which take many forms, from bullet vibrators to wand vibrators to palm vibrators and air-suction toys, to rings, strokers, and plugs. If you know the type of toy you seek (or want to learn more about), you can click on any of the links in the previous sentence to jump to that section. Where applicable, we begin each category with any travel-friendly sex toys we heard about the most.
Best travel-friendly bullet vibrators