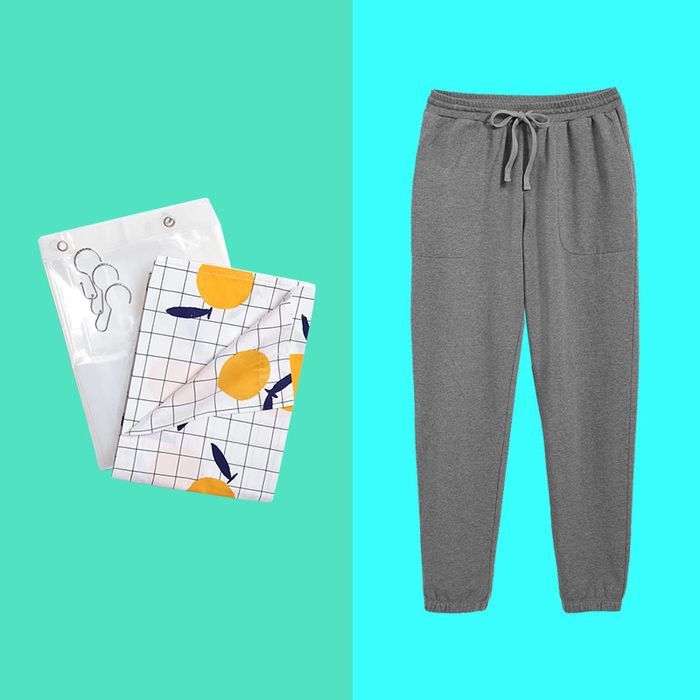 Anyone who has shopped at a retailer you can't physically browse knows it can be hard to figure out where to begin. There are lots of options that all seem as worthy as the next, but the reality is that products from any given brand are not all created equal. When you shop as regularly as we do, you learn that many brands just do some things better than they do other things. Take Brooklinen, for instance: Ever since it debuted back in 2014, it has not only been hard to avoid seeing ads from the Brooklyn-based linens retailer (which has since expanded its line to include bath products and clothing), but also hard to distinguish all of its crisp-and-cozy-looking products from one another. To help you narrow down which duvets, sheets, towels, and loungewear are worth their thread count, we culled through our archives to put together a list of all the most-praised products from Brooklinen we've written about, from "luxurious" terry-cloth towels to doctor-recommend cooling sheets to the bedding we (and interior designers) swear by.
In a recent micro sale, we noted that "we own one of these elegantly stitched quilts" — and that lots of other folks apparently do, too, because they "have a tendency to sell out." We called the quilt "the ideal summer to winter mid-weight blanket," so now, as we transition into a summer-bedding situation, would be the perfect time to scoop one up. While our favorite snazzy navy color is only available in king-size, there are other white styles (with different colored stitching) available at a slightly lower price.
Sleep experts, interior designers, and Strategist writers have all sung the praises of Brooklinen's linen sheets, especially for their temperature-regulating abilities for sweaty sleepers. The bundle includes everything you need to dress your bed in Brooklinen linen, including a duvet cover, flat sheet, fitted sheet, and four pillowcases. According to former Strategist writer Lauren Levy, who said these very sheets made her "fall in love with linen sheets," they are "breathable," "temperature-controlled" and "stonewashed for an immediately worn-in feel that only gets softer over time." Summing it up, she describes the feeling of them against her skin as "like an angel's kiss." Pulmonologist Dr. Margarita Oks adds that her patients with sleep apnea who have used these sheets say their looser weave and soft, cooling fabric help them get a better rest. Plus, they just look nice, according to Modsy interior designer Alessandra Wood, who has also recommended them to us.
If you don't want to buy the bundle, you can buy Brooklinen's linen duvet cover and core set of linen sheets (which includes one flat sheet, one fitted sheet, and two pillowcases) individually below. Whether purchased individually or in a set, there are several colors and sizes to choose from.
Should you prefer cotton bedding, Brooklinen's Luxe Core cotton sheet set is a favorite of former Strategist writer David Notis and Michelin-starred chef Missy Robbins, who both love the bedding for its softness, crisp look, and temperate feel. Notis assures that these sheets "don't have the shiny look other sateen sheets sometimes get," and Robbins promises that, while a bit heavier than linen, the cotton is still lightweight and cooling enough. "I want to be super-cozy, but I don't want to sweat to death," she says. "These have that balance."
The hardcore sheet bundle, which is also interior-designer-approved, includes a duvet cover that one expert calls "a great and easy staple," along with a flat sheet, a fitted sheet, and four pillowcases. But you can also buy the duvet cover and core set of these sheets (which includes a flat sheet, fitted sheet, and two pillow cases) individually below. Whether purchased individually or in a set, there are several colors and sizes to choose from.