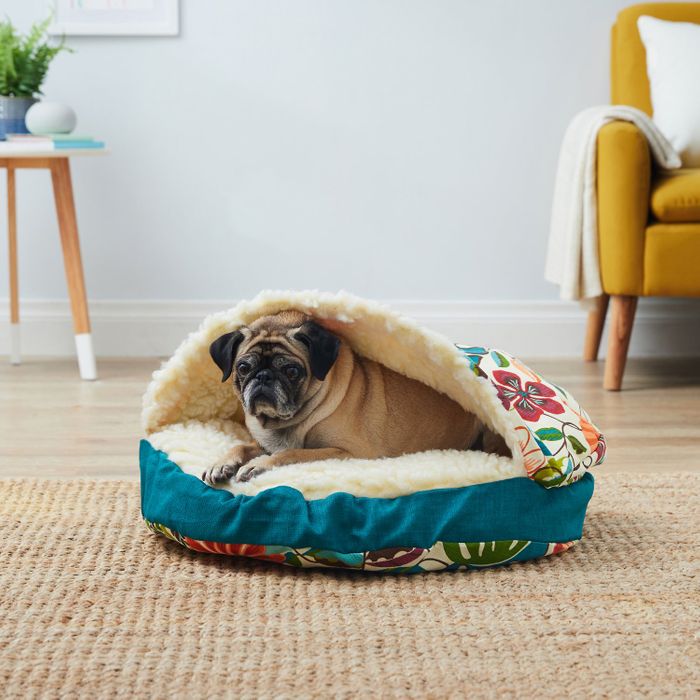 We love our pets, but keeping them fed and healthy and happy can also be an insanely expensive undertaking. But since we can't not spoil them, sales on pet things are ideal. Thankfully, Chewy is offering up to 60 percent off for Cyber Monday. The discount is automatically taken at checkout, with deals ranging from 15 percent to 60 percent, and there's a bunch of Strategist-approved pet gear available, including lots of the things our writers and editors give their own animals. So whether you're looking to stock up on essentials like food and litter or splurge on some new toys and accessories, now is the time to buy.
A cool-looking horizontal scratcher that senior writer Karen Iorio Adelson keeps by the window so her cat can also perch on top to gaze outside longingly.
A sturdy-looking dog crate with a single door that also folds down, for when you don't really need it.
This cat litter is long-lasting, produces minimal dust, and doesn't set off allergies, which is why it comes highly recommended by two feline experts.
Covered litter boxes are better at containing messes and odors, and top-entry litter boxes, like this one, totally hide any clumps from sight. This one is a favorite with vets, thanks to its fairly sleek design.
Strategist senior writer and cat enthusiast Karen Iorio Adelson is a huge fan of these crunchy treats to keep her cat's teeth clean — as is her cat, who devours them — and the 21-ounce jar is currently on sale.
This expert-recommended toy is considered an advanced food puzzle for dogs, and it's designed to help keep them entertained and stimulated.
Another puzzle for dogs, but this one doesn't have food — just plush squirrels. And according to Strategist newsletter editor Mia Leimkuhler, it keeps her dog Reggie occupied for hours.
This cave-style dog bed is ideal for dogs who like to burrow under covers. Plus, you can remove the microvelvet blanket when the weather warms up.
Another cave-style bed for dogs, with a colorful floral print and an even cozier fleece-lined blanket.
This fleece-lined, rain-and-snow-proof, full-body jacket is both functional and hilariously cute.
This dog food comes recommended to us by three vets, all of whom say it is ideal for dogs with sensitive stomachs (including one who gives it to her eight-year-old schnoodle every day).
"We call it his 'bear octopus,' and we hate it," writes Alice Gregory of this multi-legged dog toy. "We're not even sure where it came from, but Mickey, our toy poodle, likes it more than anything that is not a piece of outright garbage," which is the best praise any dog parent can give for a dog toy.