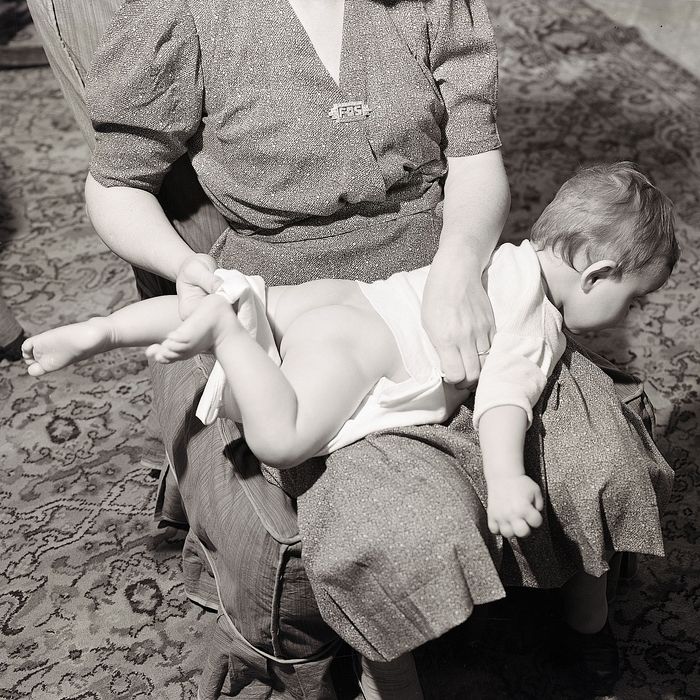 Photo: Bettmann Archive/Getty Images
As fast as babies go through diapers, they go even faster through wipes, with a single change often requiring a few at a time (on top of every other mess you might use wipes to clean up). So it's not surprising that, with many people still stocking up on essentials as the coronavirus pandemic shows few signs of ending, wipes have become particularly hard to come by. It can be tough to find them at big-box retailers you might usually turn to like Target, Walmart, and BuyBuy Baby, due to constantly fluctuating stock. (Amazon, surprisingly, seems to have a decent stock, though shipping can be delayed). But if you look beyond the usual, you can track down what you need and get it pretty quickly. Below, eight sources that carry — and ship, in a reasonable amount of time — the wipes you need.
Editors' note: Stock is constantly changing, and we'll be updating this post frequently to try to keep up with it. So if you can't find what you want right now, keep checking back. 
This set includes eight 72-wipe packs (that's 576 wipes in total), but the Honest Company sells wipes in smaller quantities and with or without patterns. It also offers a subscription service that will schedule regular wipe deliveries (or diaper-and-wipe deliveries) every three to 12 weeks, and costs less than ordering them individually.
You can get baby wipes directly from Hello Bello, which also sells through Walmart. If you want to buy wipes from Hello Bello, know that due to high demand, the company is only selling them as part of this diaper-and-wipe bundle subscription that comes with seven packs of diapers and four packs of wipes (each pack has 60 wipes) and can be delivered every three to five weeks.
Wipes are seemingly in ample supply at Happy Little Camper (where Hilary Duff is the "chief brand officer"). You can buy them in these packs of 72, or in travel packs that have 20 wipes each and are sold in sets of three (that's 60 wipes total) for $7. If you subscribe to have new wipes delivered every three to five weeks, you can save 20 percent.
Dyper is a new diaper-subscription service that makes ecofriendly disposable diapers from bamboo that it says are fully compostable. But Dyper also sells wipes, including this four-pack of 320 wipes (there are 80 wipes per pack) or an even bigger 18-pack with a total of 1,440 wipes. The wipes, according to Dyper, have a two-year shelf life.