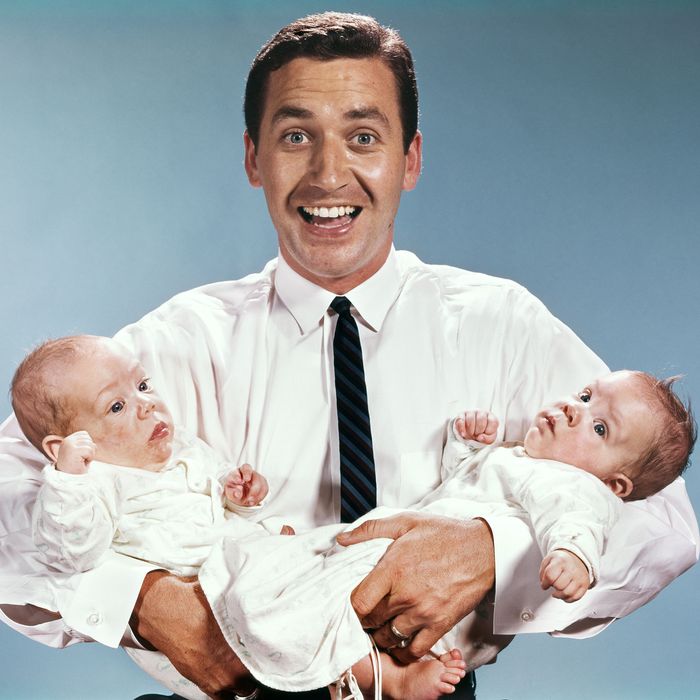 Photo: H. Armstrong Roberts/ClassicStock/Getty Images
In our advice column, Ask the Strategist, we take your most burning shopping questions and scour friends, call up experts, and draw from personal experience to answer them. As always, please comment with one of your own — we're here to help.
Question: What are the best baby products for twins?
The short answer to this question is that there really aren't that many twin-specific baby products. The best baby products for one baby will still be the best if you have two or more at once — and we've written about a lot of great gear for babies on the Strategist already, including tried-and-tested baby swaddles and carriers, an actually stylish diaper bag, a so-called "baby docking station," and even a whole Google doc of newborn baby essentials for sleeping, changing, feeding, and pumping, as well as clothing, bathing, and grooming.
The main exception to this rule, however, is the double stroller, and according to all of the parents of twins I consulted for this column, this isn't a place where you want to skimp. "You will be spending so much time with your stroller that this is possibly a more important purchase than your car," says Caitlin F. Curtin, executive director of the Manhattan Twins Club, a membership organization that's been supporting parents and caregivers of multiples for over 25 years. (She's also a mom to a set of now-college-age twins.) That's why Curtin's biggest piece of advice is to "get the stroller that you love, even if it feels like it's priced like a Ferrari," because being able to transport your twins easily will make your life so much easier, too.
And the stroller that most parents of twins seem to love, even though it's big and fairly expensive, is the Bugaboo. "The people who buy that stroller, I've never heard anybody be disappointed with it," admits Curtin. In fact, I spoke with three moms with twins under the age of 2, and they all recommended the Bugaboo Donkey2 Twin Stroller. "It is easy to maneuver and has lots of storage underneath and is a gorgeous stroller," says Raine Heidenberg, an interior designer and mother of 2-year-old twins. Trisha Tang Golumbic, mother of a pair of 19-month-old twins, agrees, adding that its specs are great: "It has one-handed push, a good turning radius, and good shocks."
But even if it's one of the best on the market, the Bugaboo Donkey2 isn't perfect. Though she's very happy with it, Karen Berger, mother of a set of 17-month-old twins, told me that she wishes there was more cargo room. Plus, because the system is modular, you have to buy a lot of the individual accessories to kit it out — including a second seat for the Donkey2 system to accommodate your second child, which just makes an already-expensive stroller cost even more.
Given the heft of the Donkey2, all of the parents I spoke with also had lightweight umbrella strollers that they deployed while traveling — choosing to mostly keep the Bugaboo at home. Heidenberg prefers the Zoe XL2 Best for this purpose. "It has lots of great features while being quite a bit lighter," she says, "and also folds up smaller, which is useful when trying to pack a lot of other stuff into a car." Golumbic agrees. "You can take it on a plane, you can take it in the car. It's also pretty light, and it comes with a carrying bag you can just put over your shoulder."
For parents or caretakers trying to carry two babies (with a combined weight of less than 35 pounds) around, Golumbic swore by this baby carrier from Weego when her children were small enough. "I realized it would be really nice to be able to hold them both at the same time and just walk out the door and not have to deal with the stroller," she said. "I could just drop them both in and I could comfort both of them. I could go out and run errands." And because both babies are in front, it's fairly easy to load them both in without someone else's assistance.