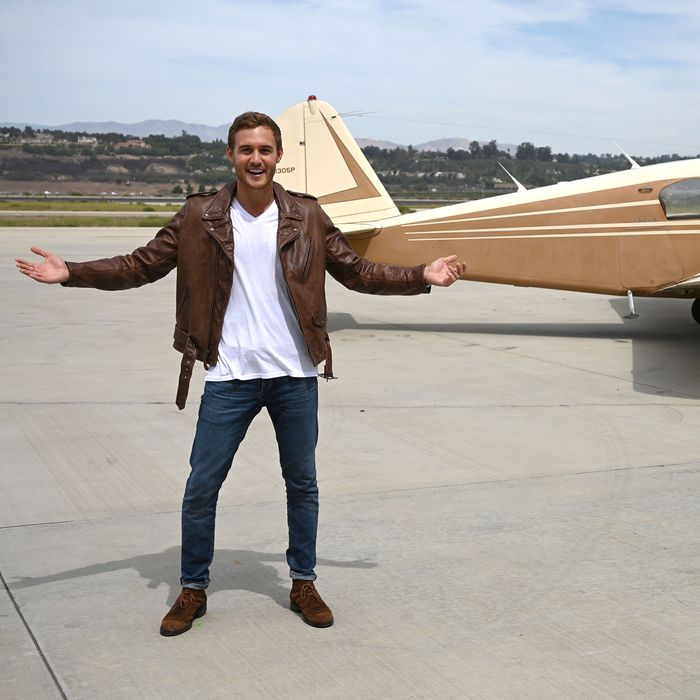 Photo: John Fleenor/ABC via Getty Images
It's kind of obvious, but pilots travel … all the time. And often, even when they're not in-flight, they're away from home, living out of a suitcase in need of a lot of the same travel essentials any other jet-setter would need. However, there are a number of specific things they need in-flight, on the ground, and even outside the airport to both relax and do their job, which usually happens at 30,000 feet. So to find the best gifts for this very particular group of people, we talked to airline pilots, solo pilots, and flight instructors about the on- and off-duty gifts they really want, including headphones, a coffee-maker (that they can use in-flight), and a fighter jet plane flying experience.
This portable coffee-maker was recommended by more than one of the pilots we spoke to, because according to Andreea Litescu, a pilot for Wizz Air, "There is no life before coffee and there is nothing more beautiful than enjoying a Nespresso coffee in the best office in the world, our cockpit at 12,000 meters in an Airbus 321, traveling at 800 kilometers per hour during a sunrise or a sunset." This machine is perfect for in-flight use because it doesn't require batteries or electricity. According to the product description, you just add coffee grounds to the filter basket, add hot water to the water tank, and use the piston to pump out your cup of joe. Justin Siems, a corporate pilot and host of the podcast Pilot to Pilot, also thinks this coffee-maker makes a great gift. He adds, "Make sure to get the Nespresso attachment, serious life changer."
Just like passengers, pilots are concerned with their ears. And for flight instructor Laurel Davis, this Bose headset is one of the things that makes her job a little more pleasant. "I have the set with bluetooth so I can listen to music or podcasts on long cross-countries," she says. "I think all pilots should own a pair. They're expensive but definitely worth it." Boeing 737 airline pilot Maria Pettersson likes these too — especially since they are noise-canceling, which she says is a "must when sitting in a loud cockpit all day." While most airlines will provide aviation headsets for their pilots, if you want to bring your own or fly solo, these were the favorite among the pilots we talked to.
"Every pilot must have one; however, its size is sometimes debatable," says Danielle Jackson, an airline transport pilot. "The best would be a medium size with an excellent beam length, as we need to be able to see to the top of the aircraft's fin," she says, but notes, "Keychain flashlights may be cute but not practical, and you don't want to haul around in a flight bag something the size and weight of a rolling pin." This mini Maglite is just the right size, in her eyes. It's about six inches long, and even when loaded with batteries, it only weighs four ounces. We've written about this brand before, and writer Steven John says, "They're nothing if not dependable."
If you're shopping for a flight instructor, Davis says this book is helpful in teaching maneuvers because "it shows examples of what I should include when drawing things out on the white board."
Unlike cars, planes don't have a built-in outlet for charging phones, so a backup battery is essential for many pilots. This one was made specifically with pilots in mind and won't interfere with the radios when brought into the cockpit. Davis appreciates this one because it can charge your phone and iPad at the same time, which she needs to use some of her apps.