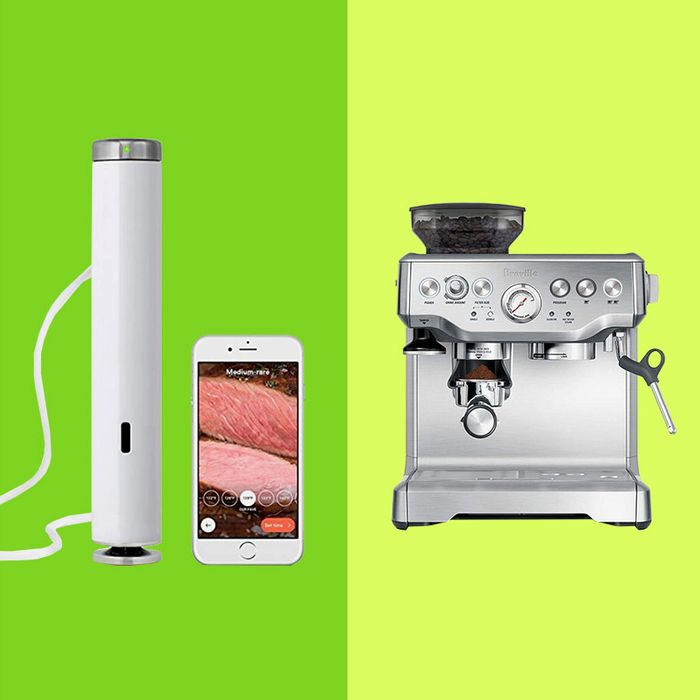 Anyone who has shopped at a bigger-box store knows it can be hard to figure out where to begin. There are dozens upon dozens of options that all seem as worthy as the next, but the reality is that products from any given brand are not all created equal. When you shop as regularly as we do, you learn that many brands just do some things better than they do other things. Breville, we've found, is one of those brands. The 88-year-old Sydney-based company makes some of our favorite kitchen appliances, from coffee grinders and espresso machines to toaster ovens and juicers. Here, we've corralled every single appliance from Breville that our writers and editors — as well as restaurant owners, chefs, executives, and tens of thousands of Amazon reviewers — have recommended on the Strategist. 
Food writer Ashley Mason first put us on the Breville Smart Grinder Pro back in 2017, writing that it "lets me adjust the fineness based on popular brew methods like French press, espresso, stove-top percolator, and drip." And because it's a conical burr grinder — favored by baristas everywhere — it also gives you a uniform grind every single time. Another fan of the gadget is Mike Jones, formerly director of retail at Variety Coffee Roasters, who told us, "It's easy to use, easy to clean, and is a worthwhile investment if you want to dramatically improve the quality of your coffee at home. Just get a simple pour-over (Chemex, V60, whatever), use filtered water, buy this grinder, and some high-quality beans, and you'll already be making better coffee than the majority of coffee shops out there. No joke."
Breville's line of espresso machines are consistently rated as the best for at-home coffee-making. New York City chef Missy Robbins calls the company's Barista Pro "the perfect balance of automation and manual abilities" for beginners like herself while Amazon reviewers rank the Barista Express and the Infuser as the best all-around espresso machine and the best espresso machine with a pressure gauge, respectively. And if you really want to spend some serious cash, there's the $2,000 Oracle, which Lyft VP Taggart Matthiesen calls "just phenomenal" and the closest he's ever gotten to making professional-level espresso at home.