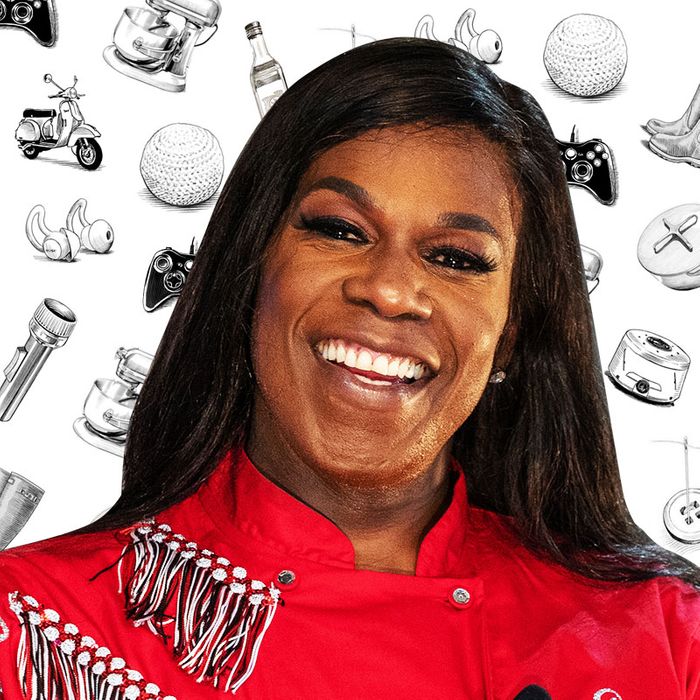 Photo-Illustration: Getty
If you're like us, you've probably wondered what famous people add to their carts. Not the JAR brooch and Louis XV chair but the hairspray and the electric toothbrush. We asked rapper Big Freedia — whose memoir, Big Freedia: God Save the Queen Diva!, recently came out in paperback — about the tequila, moisturizer, and candle she can't live without.
I've been using it since before the pandemic to light me up and make that glow happen. This light is just right. No shadows or dark spots. I need it for my virtual stuff, and even for doing my makeup. It comes in handy a lot, and you can attach it to just about anything.
My godparents gave this to me about three years ago, and I've been using it ever since. It makes everything taste better. You can put anything in there: chicken, pork chops, steak, vegetables, whatever. Throw it in, and the oven kind of does its own work. Whatever it is comes out really nicely and doesn't take too long.
It smells amazing and has my house smelling off the chain. I have one by my front door on my foyer table and more all throughout the house. I have five dogs, so I have to make sure I keep some good smells flowing in here.