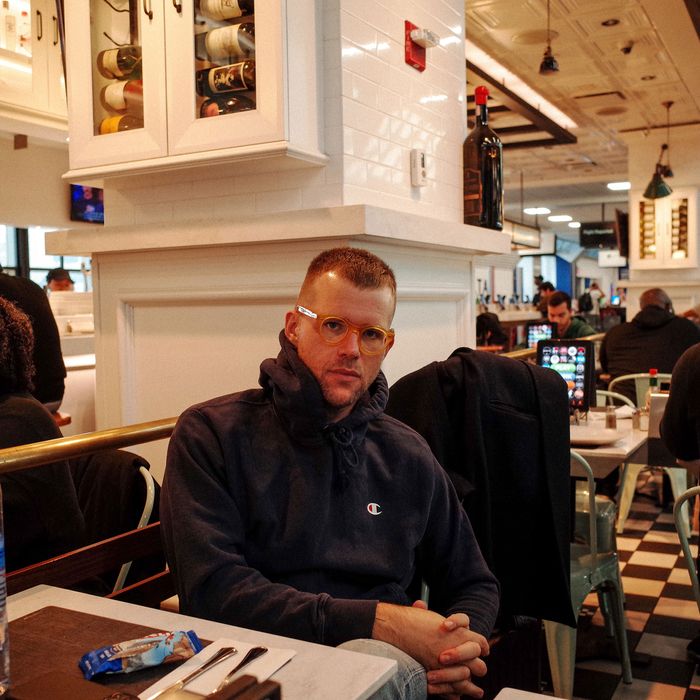 If you're looking for the most powerful hair dryer or the handiest chef's knife, those things can be easy enough to find. Other objects of desire are a little more taste-based. What's the next status water bottle or hand wash, for instance? Chris Black (he's a partner at brand consultancy Public Announcement) is here to help in the form of a regular column. If you have a burning question about the next fanny pack or Noah rugby shirt, drop us an email with the subject line "Ask Chris" at strategist@nymag.com.
I'm getting married next year and want to get my groomsmen something unique and useful. Really trying to avoid the cliché gifts. Any suggestions?
Whatever you do, don't get them a flask.
A monogrammed Hunter's Tote Bag from L.L. Bean in olive would be useful and might last longer than your marriage! At less than $50 for the bag and monogram (which is $8 extra), this is an especially budget-friendly option for those ten-person groomsmen parties that are fast becoming de rigueur.
Maybe your boys like to RELAX. Get them a 100 percent organic, made-in-Portugal robe from Tekla. They come in a variety of colors, so you can match them to each of your groomsmen's personalities. I am a "Stella Pink."
A hand-rolled, made-in-Italy pocket square is a great gift. Sid Mashburn has tons of cool options, from the wild and eccentric (like this desert-rose paisley number), to the mild and understated (like a more subtle microdot print). Give accordingly. Mr Porter also has a nice selection of pocket squares at various (not too expensive) prices, from brands including Anderson & Sheppard, Gucci, and Lanvin.
A wedding presents an excellent opportunity to gift the members of your crew with the designer key chains they didn't know they needed! Every time each groomsman goes to unlock his door, he will be reminded of your sacred nuptials. I am partial to this simple braided version from Bottega Veneta.