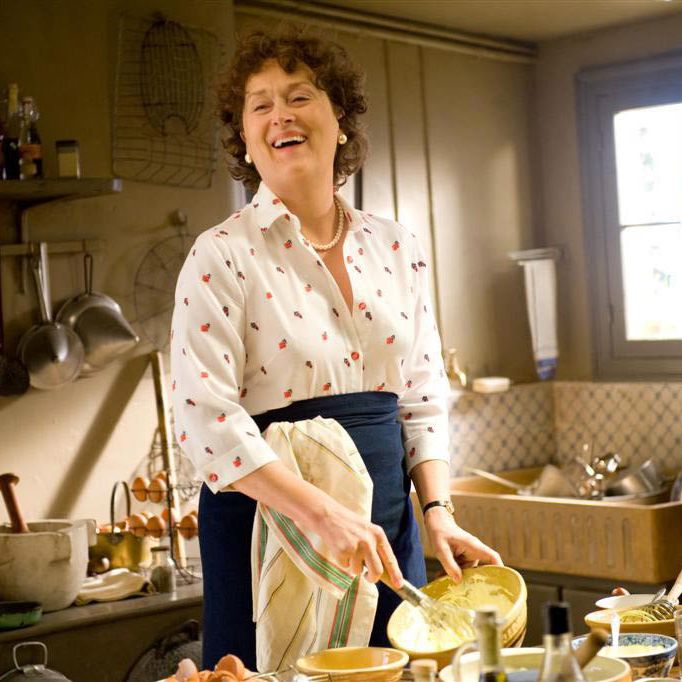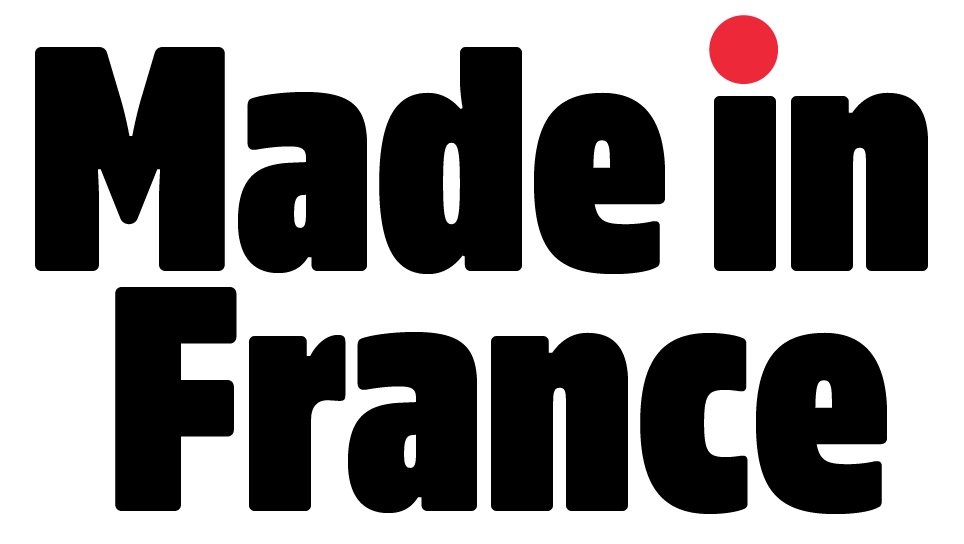 Bastille Day is Saturday, July 14, and to celebrate France's national day, we're dedicating the week to the very best French things. You may be familiar with stories we've done on French pharmacy products and cookbooks, but we're going even deeper this week, from the best books on Paris and French baking to the greatest French pantry essentials and lesser-known French beauty products. Welcome to Made in France week.
The list of ingredients for most classic French dishes can be deceptively simple, since there aren't a ton of different spices or herbs. Even a baguette is just flour, salt, water, yeast, and time, and there are really only six ingredients in a crêpe. The trick to mastering the art of French cooking, as Julia Child might've described it, is learning the technique — braising and searing, simmering and sautéing, and understanding the difference between a béchamel and a hollandaise sauce.
This focus on cooking skill doesn't mean that French pantries are barren wastelands, though. There are still lots of high-quality basics that'll make cooking French food at home a little easier and more flavorful, along with plenty of unique French ingredients that'll enhance the dishes you're already making, even if you're not employing those traditional French techniques. And to help you stock your own kitchen cupboards, I spoke with French chefs about their go-to French pantry essentials, from salty to sweet.
It seems basic, but a high-quality salt is a must-have in a French kitchen, and Eric Ripert, the chef and co-owner of Le Bernardin, calls this sea salt his essential pantry item. "I love La Baleine Fine Sea Salt because the delicacy and finesse of the salt itself allows me to be very precise with seasoning. I've been cooking with it all my life, and it's just my favorite pantry staple to extract the essence and flavor of any ingredient."
For a sea salt that's a little more coarse, executive chef Laëtitia Rouabah at Alain Ducasse's Benoit calls Fleur de Sel de Guerande a must-have. "I use it every day as a finishing salt, or to flavor and season meat, fish, and vegetables." It's hand-harvested from Brittany and has a flakier texture than the La Baleine Fine Sea Salt.
Antoine Westermann, the chef and owner of Le Coq Rico, has fond childhood memories — "What we call la Madeleine de Proust," he says, "the memory of a taste that opens your senses and mind and stays forever a part of you" — of one specific vinegar from Alsace, the region on the border of Germany where he's from. This honey-and-herb vinegar, called Melfor, is less acidic than traditional vinegars and makes a great base for a salad dressing.
For another hit of acid, Nicholas Elmi, chef and partner at Royal Boucherie and Laurel in Philadelphia, recommends any of the fruit vinegars from Huilerie Beaujolaise. "From quince to blueberry to Calamansi, these fruit vinegars are all really well-rounded and have a lot of pop. They add a subtle nuance to sauces — both savory and sweet."
Though butter is a staple in French cooking, olive oil has its place, too, especially in those aforementioned vinaigrettes. Chef Westermann likes olive oil from Provence, specifically from the town of Nyons.
Several of the chefs I interviewed cited preserves, jams, jellies, and marmalades as their must-have pantry items. Chef Alessandra Altieri, director of Bouchon Bakeries, calls confiture, or preserves, "a staple in every pastry kitchen," to be used at the bottom of tarts or simply spread on a warm baguette with rich butter. As for brands, Altieri recommends Christine Ferber, noting that it "can be hard to find," though it is available online.
For a more readily available (and less expensive) option, Altieri likes Bonne Maman, calling it, "super classic and easily found in many markets."