Parisian ideal Mélanie Laurent. Photo Credit: Universal Studios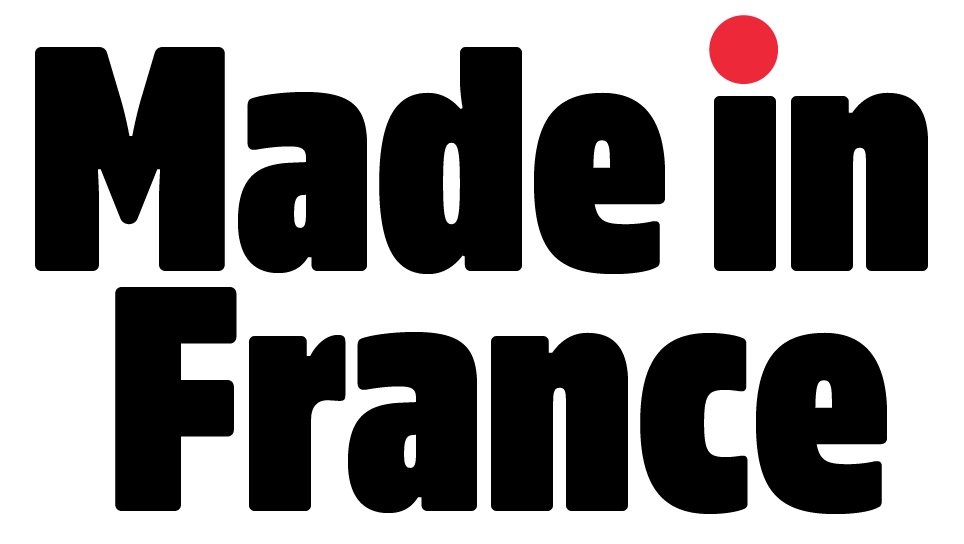 Bastille Day is Saturday, July 14, and to celebrate France's national day, we're dedicating the week to the very best French things. You may be familiar with stories we've done on French pharmacy products and cookbooks, but we're going even deeper this week, from the best books on Paris and French baking to the greatest French pantry essentials and lesser-known French beauty products. Welcome to Made in France week.
Last year, tourism in Paris reached a ten-year high with 89 million visitors, the majority of whom came from the United States. Which makes sense: Americans are hopelessly infatuated with Paris and always have been. "American tourism to France has always been like a rocky marriage that never quite ends in divorce," wrote William Grimes in the New York Times in 2004. "Because, deep down, one party is still madly in love (that's us) and the other needs the money (that's them)."
The result of this national obsession is — besides the existence of macaron shops in Boston — a lot of English-speaking people who fantasize and read about Paris, who we were able to call upon to come up with a list of books to read before going to Paris. Our nine sources, who each told us which books they think best capture the spirit of the city, are: Muriel Barbery, author of The Elegance of the Hedgehog; David Lebovitz, author of My Paris Kitchen; Elaine Sciolino, the former Paris bureau chief for the New York Times and author of The Only Street in Paris: Life on the Rue des Martyrs; Kate Van den Boogert, the founder of Gogo City Guides; Jeremy Mercer, author of Time Was Soft There: A Paris Sojourn at Shakespeare & Co.; Edmund White, author of Inside a Pearl: My Years in Paris; Thad Carhart, author of Finding Fontainebleau: An American Boy in France; Lindsey Tramuta, author of The New Paris; and Elisabeth Ladenson, a professor of French at Columbia. Below, their recommended reading for anyone getting in the mood for Paris.
Elisabeth Ladenson recommends this novel about the birth of the department store, which, though it was written in 1883, she describes as "very readable." "This Emile Zola novel captures the moment when 19th-century Paris was turning into the city of today," she says. "The main character is a young woman seduced by a Trumpesque ruthless entrepreneur, and the store is based on Le Bon Marché, with its food market which still gives an idea of what's described in the novel."
"Through the portrait of a lost society you will taste the essence of French literary language and the understanding of human heart in both its miserable and sublime facets," says Muriel Barbery of Proust's seven-volume novel. "If you don't have much time, start with Swann in Love to get the perfume of France's elegance and spirit."
Burbery also recommends Romain Gary's The Kites, about a young man coming of age as Hitler rises to power. "In spite of the fact that it was the last novel written by Romain Gary before he committed suicide," she says, "it is a vivid text and a great saga about the innate dignity of love that avoids the twofold temptation of sentimentality and moral lessons. It conveys a certain idea of France, of its culture, ideals and values, that is worth meditating on before you go visit today's France."
Elaine Sciolino recommends reading an anthology of excerpts from fiction, poetry, essays, and memoirs about Paris – which also happens to contain a foreword by Susan Sontag and charcoal drawings by Miles Hyman. "This collection contains some of the 20th century's most gifted voices," she says. "From Colette and Marguerite Duras, to James Baldwin and Truman Capote. Serious, playful, moving."
This novel, which was released in 2007, tells the story of Hugo Cabret, an orphan, clock keeper, and thief, who lives in the walls of a Parisian train station. It's the perfect book to read to a child before a trip to Paris, says Jeremy Mercer. "Now that I'm a father," he said, "I look both for good children's books and family friendly cities. The Invention of Hugo Cabret by Brian Selznick is a fantastic read, and Paris, thanks to the science museum, the Eiffel Tower, and the boat rides, is a surprisingly wonderful place for kids. The only downside of the book is that your children will want to spend way too much time at the Gare Montparnasse, one of Paris's largest train stations, where the bulk of it takes place."
Catherine Millet, the editor of Art Press — a monthly international review of contemporary art — published this memoir about her sex life back in 2003. Kate Van den Boogert describes the book as "an intellectual jolt. No woman has ever written a book like this. Writer, art critic, and gang-bang aficionado Catherine Millet's explicit sexual memoir — recounting in eyebrow-raising detail her passion for anonymous group sex — demonstrated to me the moral and intellectual freedom available here in Paris. You can live as you choose."
Carhart recommends Elaine Sciolino's memoir, which is centered on her favorite Parisian street, the Rue des Martyrs. "This book is far more than a memoir," he says, "yet it is a very good one, in addition to its other qualities. Sciolino is about as accepted as any American is ever likely to be in a close-knit Paris neighborhood, the storied Montmartre. Focusing on the mix of residents who people a single street of her quarter, she layers details and history and eccentricities to arrive at a story that could at times drive a novel. Rather than judge or analyze, she invites the reader to savor, as she does, the rich mix of people and stories that still have the power to make an urban neighborhood both seductive and endearing." Ladenson also recommends Sciolino's book: "lt has all sorts of interesting stories to tell," she says.
And Sciolino, coincidentally, recommends Carhart's memoir, about his relationship with a Parisian piano restorer. "It is touching and beautifully written, drawn from history, everyday life, and the author's own experiences living in Paris. It plunges the reader into the little-known world of Left Bank galleries, bookshops, and workshops."
This biography of the French emperor focuses more on his personality and relationships than it does his wars and battles. Mercer recommends it to anyone less-than-versed in French history. "After my first day in Paris," he said, "I realized I was one sorry ignoramus. The first book I read to address this was Vincent Cronin's Napoleon. It's a conversational biography that provides superb historical background and it lets you walk through the Louvre agog at the fact that the brash Corsican once called the place home."
And for a wider scope: this series of true narratives, about the lives of well-known (Baudelaire, Bonaparte) and not-so-well-known Parisians. "Robb is a respected historian of France, and he knows his material like few others," says Carhart. "He excels at relating stories about individual Parisians that are by turns informative, fascinating, strange, and funny. His narrative reveals what has made Paris both quirky and indispensable across the last several centuries. He captures the intimate detail and the broad scope, and exposes deep connections that could only be French. Captivating."
To better understand the history of Franco-American relations, Ladenson suggests this "lighthearted anthropological approach to French cultural codes, by a Canadian couple who've lived in France and written many books along the same lines. I would recommend this because I've long noticed that in general Franco-American social relations are doomed from the start because Americans don't say bonjour when entering a store (for instance). The French find this rude and so treat Americans as yahoos, thus confirming Americans' views of the French as rude."
Lindsey Tramuta recommends this 2014 release, which charts Paris's transformation from medieval to modern city. "The world tends to think of Paris as a living museum city," she says, "or as a place that rarely changes. It is thanks to Joan DeJean, professor at the University of Pennsylvania and author of ten books on France, including the superbly researched How Paris Became Paris: the Invention of the Modern City, that I fully grasped just how ahead of the curve the city was. DeJean describes with compelling detail how Paris became the modern and iconic city we know today, through pioneering developments in urban planning, services that revolutionized public social life (like street lighting!), architecture, and fashion. This fascinating read makes it all that more magical to experience the city's marvels firsthand, in all their transformative splendor."
For a food-centric tour book, David Lebovitz recommends this guide to the city's "102 Best Restaurants," by James Beard Award–winner Alexander Lobrano. "Having lived in Paris for over two decades," says Lebovitz, "Alex is one of the most reliable references on where to eat in this gastronomic capital. He's not only a terrific writer, but an astute observer of the Paris dining scene, and his spot-on observations, as well as charming stories of dining around town, making this a great read, and guide, on where to eat in the city."
For a more meditative tour book, Sciolino recommends Edmund White's The Flaneur. "Walking and wandering through Paris with the great novelist and essayist," she says. "A classic." Ladenson also recommends this title. "White lived in the city for 16 years," she says, "and is hands-down its most charming and knowledgeable guide. This little book is both a delightful read and a treasure trove of historical and cultural lore."
Jeremy Mercer, while a fan of White's, suggests a newer release by Lauren Elkin, who moved to Paris in 2004 from New York. "The best advice to anybody coming to Paris is to bring a good pair of walking shoes. Wandering the streets, with turtle on leash or not, is the most intimate way to discover the city. Traditionalists will suggest Edmund White's The Flaneur, but I prefer Lauren Elkin's Flaneuse, a reimagined vision of walking where the liberty of having the streets to one's own is a fuel for Parisian creativity."
For an architecturally focused tour, Thad Carhart recommends this, which places archival photographs beside images of the city today. "Leonard Pitt is an American researcher renowned in France for his groundbreaking work in documenting the buildings and streets of Paris that have been torn down since the invention of photography," says Carhart. "At times elegiac and even sad, the text is never sentimental. Comparing archival and contemporary photos, beautifully presented and easy to understand, Pitt invites the reader to walk the streets of Paris and discover both past and present."
The Strategist is designed to surface the most useful, expert recommendations for things to buy across the vast e-commerce landscape. Some of our latest conquests include the best women's jeans, rolling luggage, pillows for side sleepers, ultra-flattering pants, and bath towels. We update links when possible, but note that deals can expire and all prices are subject to change.
Every editorial product is independently selected. If you buy something through our links, New York may earn an affiliate commission.