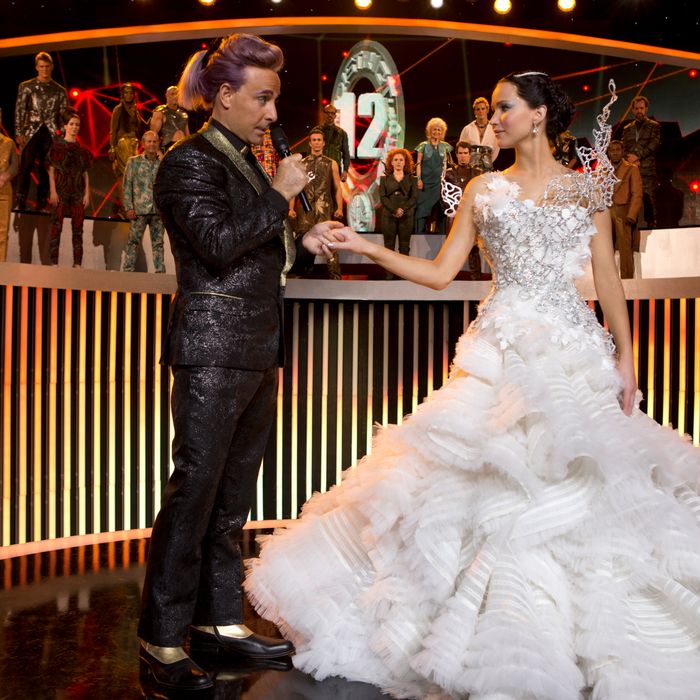 We're not exactly sure why, but Jennifer Lawrence went ahead and partnered with Amazon to create a totally real wedding registry featuring her "favorite wish-list items." It debuted days after she and fiancé Cooke Maroney were spotted reportedly carrying paperwork at a certain New York City municipal building. Still, we've got to hand it to J.Law: Her Amazon picks are pretty solid, and a bunch of them are things we love so much we've written about them ourselves. Below, the 11 Strategist-approved things you can buy from Lawrence's Amazon wedding registry, including stuff for hosting, relaxing, setting up a smart home, and traveling. And if you aren't shopping for her or another newlywed, any of these things would make great gifts for Mom, Dad, girlfriend, boyfriend, or, of course, yourself.
In our sommelier's guide to wineglasses, Jason White, the beverage director at Brooklyn's Barano restaurant, recommended Riedel's Sommeliers Burgundy Grand Cru glasses, which cost $100 for a twofer. Lawrence's Riedel glasses are far more affordable, but like the Burgundy Grand Cru set, they're still designed to serve the type of wine they are named for.
The co-founders of cookware start-up Great Jones put this same carafe on their registry.
Actual reviewers named this the best Japanese-style knife you can buy on Amazon.
When we pitted the ChefSteps Joule Sous Vide against the Anova to find the best at-home sous vide cooking tool, the ChefSteps won out because it's smaller and sleeker (and also cooks well).
J.Law isn't the only fan of these string lights: Teens and college students also recommend them for their décor.
Columnist Chris Black loves his AirPods — and turned us on to some grippy covers that are basically AirPods' best friends.