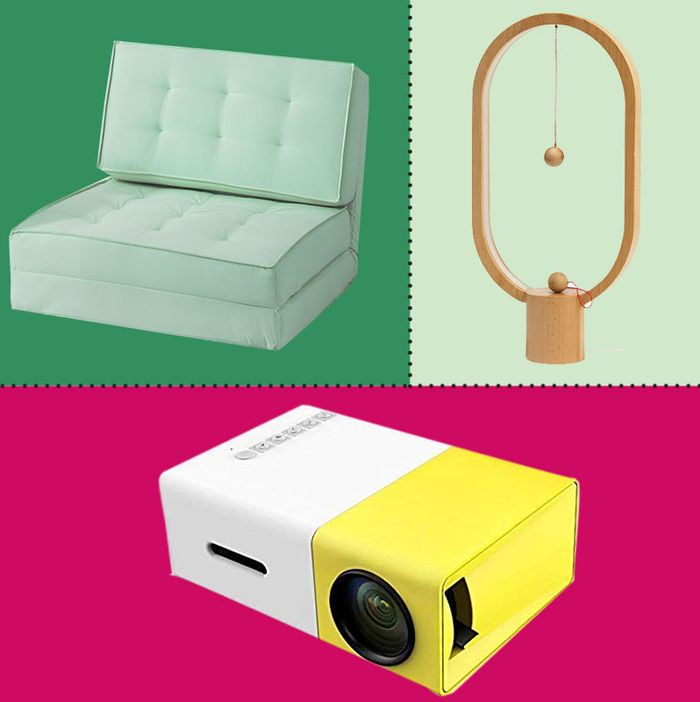 Photo: courtesy of retailer
Heading off to college has a way of wiping everyone's slate clean. No one cares if you were voted coolest, funniest, or best-dressed in high school, but moving forward, they might care if you have a video projector, comfortable seating, extra snacks, or, according to Stanford University senior Amanda Tu, Lord Jones CBD gummies in your dorm room. The things you use to decorate your dorm room can help curb homesickness, break the ice with fellow students, host fun parties that attract lots of students or potential new friends or, if that's not your thing, keep socializing to a minimum. When it comes to the latter, Reed College junior Zack Youcha advises against making video games a focal point in your room because they often attract lots of people and make it hard to kick them out. "I had a guy who would just walk into my place and play PS4 without asking all the time. It was awful," Youcha tells us.
While some may think that the clean slate that comes hand in hand with going to college is a bad thing, we see it as a major positive. Your four (or more) years on campus present the enviable opportunity to reinvent yourself. To help you self-reinvent in style, we asked Tu, Youcha, and 20 more intimidatingly cool and design-minded students from 19 universities across the country (and across the pond) to tell us about all the statusy stuff to bring to school so that you'll look like the big man — or woman — on campus. Read on for 33 things (excluding video games) that will help you make friends and influence people outside of the classroom, according to our cool college students — who, if you're interested, come from Yale, the University of Pennsylvania, Brown, Columbia, the University of South Carolina, Tulane, Haverford, Reed, George Washington University, Syracuse, Barnard, Boston College, Stanford, Eton/Imperial College London, Ohio State, Leeds University, Goldsmiths, Lehigh, Goddard College, and Philadelphia University.
Mood lighting
Photos and art for a gallery wall