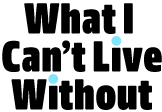 If you're like us, you've probably wondered what famous people add to their carts. Not the JAR brooch and Louis XV chair, but the hand sanitizer and the electric toothbrush. We asked legendary New Yorker cartoonist Roz Chast, whose new book, Going Into Town: A Love Letter to New York, came out on October 1, about the discontinued pens, soprano ukulele, and tinted moisturizer she can't live without.
Strathmore Bristol Vellum paper, series 400, 9 inches by 12 inches. It's neither too slick nor too toothy. It also absorbs washes evenly. I've tried lots of papers, and this one is my fave.
I draw with Rotring Rapidoliners, 0.35 which are no longer made. I have to scour eBay for them. I'm so afraid of running through my stockpile that I have learned how to refill them, even though they are not meant to be refilled. The ink is very, very black and completely waterproof. When I put watercolor on top of the ink, it doesn't bleed.
And I use black FW ink. It's 100 percent waterproof also. Sometimes I'll use a Koh-i-Noor Rapidograph, which I'll fill with FW. It's good for ink washes, too.
My turquoise Kala Makala Shark soprano ukulele. It's so much fun to play, and nice to look at, too.
My Keurig, with its reprehensible little plastic cups. I have a black one in Connecticut and a yellow one in New York. I like the consistency, and also the convenience of making one cup at a time and not having to clean anything.
Lindt chocolate. Dark, with sea salt, is the current fave.
My yoga mat. KIDDING!!!!!!! AS IF!!!!!!!!!
La Mer creme. KIDDING TIMES INFINITY SQUARED!!!!!!!!!!!!!!
Okay, I'll admit it: I do use the occasional "beauty" product. One is Laura Mercier tinted moisturizer. It's very subtle — doesn't look or feel like I'm wearing a mask, but it evens out skin tone.