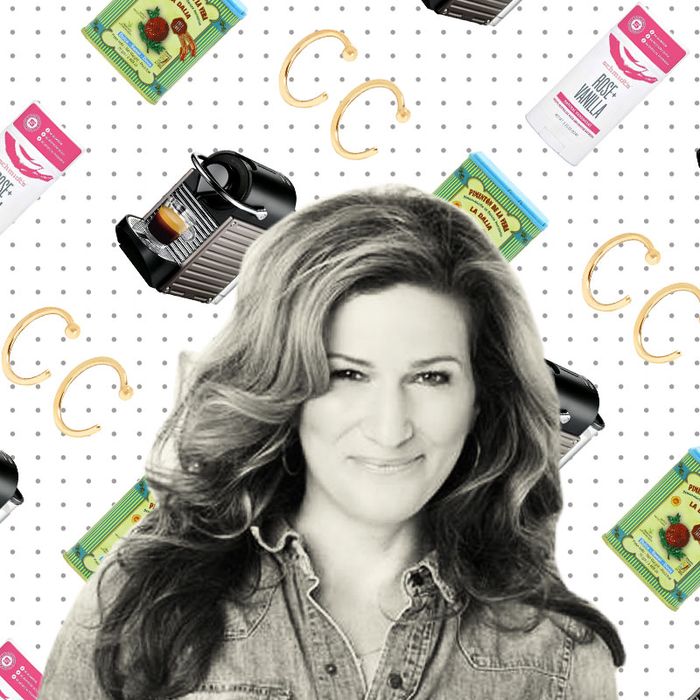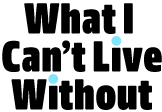 If you're like us, you've probably wondered what famous people add to their carts. Not the JAR brooch and Louis XV chair, but the hand sanitizer and the electric toothbrush. We asked Ana Gasteyer, whose show Lady Dynamite has returned to Netflix for its second season, about her love for Berocca, Schmidt's deodorant, and lightweight CC cream.
So you used to be only able to buy these fizzy vitamins in Europe — you'd go to Heathrow and buy a million to stuff in your personal items. They're really good for hangovers, frankly, and good for before I perform. If I land somewhere and have to go straight to work, I'll take some just to feel ready. Alan Cumming (name drop) turned me onto them because he used to have them in his dressing room in The Threepenny Opera when we were doing that together.
I was trying to Google exactly which one I have, but my Nespresso is the small one that's very counter friendly. Not to be all snooty-pants, but I did have one in an Airbnb in Paris, and the exact one is different in America, but this one comes close. I deliberately bought it so it could sit next to the skinny Keurig on our kitchen counter. Yes, we have two machines because my husband likes the Keurig, and I like the Nespresso. It just has such a wonderful flavor. The one thing I don't like is those pods that you have to keep buying, which of course are not great for the environment.
So we got a Sonos system after a lot of head-scratching and debating, "Are we douchey?" and it's actually just so great. Of course, using it as a speaker is beautiful, but the best part is that it has an alarm function on it, and you can set it up so the alarm comes on in the morning — I set it to NPR — and you can phase it so that a certain speaker will go on in the front hall, and then one will go on in the living room, and then in the bedroom, so it's like the alarm is getting closer and closer. And we keep our phones in a separate room before bed, which means you have to get up to turn it off. I just have to say the Sonos interface is the most user-friendly and intuitive, too. It's very un-clock-blinking-on-the-VCR.
You can also buy the speaker from the Sonos website.
I'm all about a uniform. Everything in my life is just something I want to get done once, which is a long and painful and unachievable process, but these earrings come very close. They're beautiful gold hoops in about a million sizes, and I've had two or three menfolk come up to me and ask me what my earrings are because their wives would just love them.
IT Cosmetics has this infomercial that's like an old-school Ninja Bullet infomercial, and I watched it a few times and thought it was very interesting. Then, one of the makeup artists on Lady Dynamite used it on me, and it was incredible. It gives tons of coverage without being pasty, and it has sunscreen, and this smooth texture. A lot of times, the tinted moisturizers with sunscreen are dry — I'm sure you know exactly what I'm talking about — but this one's perfect.
This is one of my favorite things in the world during winter because it's this light jacket you can just ball up to the size of an airplane neck pillow, which incidentally, makes it great for flying when you're going from New York to Los Angeles. It's just a nice layer that won't stress you out with being too bulky or precious.
A unicorn product. I've worn it for years. It's just a non-aluminum based earthy, artsy-fartsy deodorant that fucking works. There's nothing like the crystal reek you get after an hour and a half when you're trying to avoid aluminum. That doesn't happen with this. It used to be this annoyingly crunchy paste, but now they make it in stick form — the flavors are lovely and down to Earth. The rose one is just great because if you sweat in it, you smell like a rose instead of cat urine. I've worn it for 14 or 15 hours under hot lights, so I'm a believer.