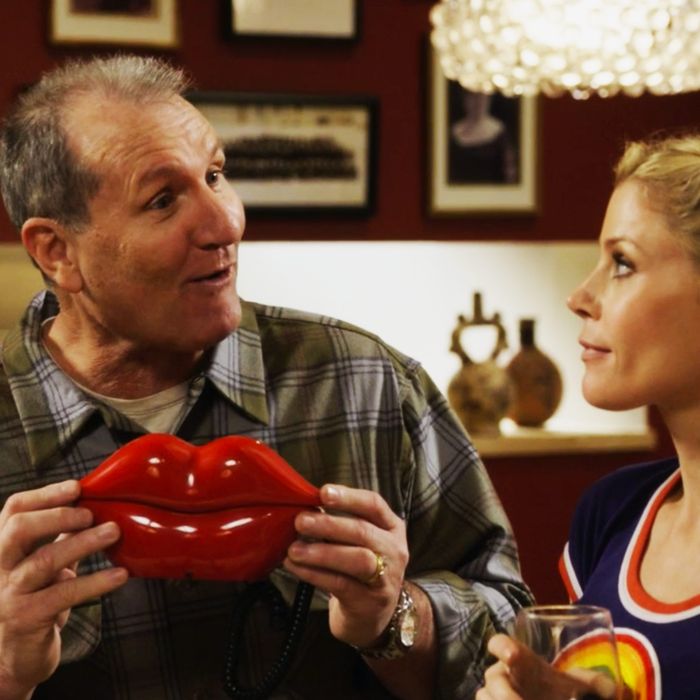 A 60th birthday is, without a doubt, one of the big ones. But just because it's a milestone occasion doesn't mean that there's a one-size-fits-all gift (something we learned from talking to 40-year-olds about the best 40th birthday gifts). After all, there are sporty 60-year-olds, art-loving 60-year-olds, 60-year-olds who just became new grandparents, and even some 60-year-olds who just became new parents. To find the best 60th birthday gifts that are both delightful and useful, we spoke to eight folks who have turned 60 (as well as a gifting expert whose job it is to help people find the right thing for a special someone at any age).
While their recommendations ran the gamut, our experts shared two bits of general wisdom about choosing a gift for a 60-year-old. The first is that, come 60, people might prefer new experiences like language lessons or a cooking class to a physical gift. The second: If you do choose to give a physical gift, either make it something they can enjoy in the moment (a nice bottle of their favorite wine) or something they can use for years to come (like a curated photo album or a pair of jeans that only gets better with age, much like your recipient). As gifting professional Aileen Avery explains, "A lot of people turning 60 are going to be at a certain place in their lives; a lot will become empty nesters, and might start downsizing." Whatever you choose, all of our experts say to make it thoughtful and personal. In the words of Avery: "Gag gifts? Not so much." From a whisky club membership to a portable car battery to a clock that'll remind them of the good old days, read on for the 33 best 60th birthday gifts recommended by our experts. (And if you're still stumped even with their inspiration, Avery notes there's nothing wrong with giving a charitable donation on your recipients' behalf.)
Experiences
and
subscriptions
Photo: retailer
Sexagenarian artist Susan McCaslin is one of five people who told us that subscriptions (or gift certificates to subscription services) are great for this age. As well as providing a recipient with a new experience of sorts, she notes subscription-based gifts "truly keep on giving." One of the best such gifts she's received in recent years is a subscription to audiobook platform Audible, which starts at $15 a month (after a free one-month trial period). "I wasn't reading before, but now I can listen to books in my studio, for example Michelle Obama reading hers, as I did recently. An Audible subscription is a great introduction to something that could change your life."
Photo: retailer
McCaslin, along with Avery and psychotherapist Debra Hauer (who is also in the 60-something club), all say gifts that involve learning a new, life-enhancing skill are also great for a 60th birthday. While such a gift should be tailored to the personal interests of your recipient (like a cooking class for a home cook), McCaslin says that any artistically inclined 60-year-olds might enjoy one of the Zoom-led drawing classes hosted by the Art Students League of New York that she just took. "If somebody gave me that as a gift, I'd have loved it," she says. The league currently offers 90 different classes over Zoom, on topics ranging from fashion drawing to watercolors to oil painting; prices start at $99 for a month's worth of lessons, which typically include one weekly 90 to 120 minute class.
Photo: retailer
"Perhaps don't write this on the birthday card," Avery says, "but as we get older, many studies show that learning a new language can help the neurons in our brain stay closely connected." That's why she recommends giving the gift of language lessons to those turning a more distinguished age. She's a particular fan of Pimsleur's language-learning platform, which offers a range of online language lessons (from Russian to Japanese to Spanish), along with a free trial for each class. What's more, the programs are compatible with smart-home devices like an Amazon Echo. "There are so many different languages you can learn on it, and your recipient can take them with their partner, friends, kids, or grandkids," says Avery. "It makes it a great gift on all levels."
Photo: retailer
Avery notes that spoken-language classes aren't the only type that might interest a 60-year-old. "You can give the gift of sign-language lessons," she says. "That way, your recipient and their partner can learn phrases like 'I'm ready to go now,' 'You need to stop drinking,' and 'Don't talk about politics,' that can be silently communicated at parties in the future." While Avery doesn't have a preferred platform for online sign-language lessons, Santa Monica Language Academy's classes, which you can take privately from anywhere in the world, were previously recommended to us by author Maile Meloy. They start at $50 an hour.
Photo: retailer
Another for artistically inclined 60-year-olds — or writers, teachers, or anyone who likes to take notes — this annual subscription from Blackwing comes recommended by artist George Corsillo who, at 70, has received a lot of birthday gifts as a 60-something. (He and McCaslin are the parents of Strategist writer Liza Corsillo, who has inherited their artistic abilities.) New York Magazine's city editor Chris Bonanos has previously declared Blackwing's Palomino pencil "the pencil for writing," and Corsillo has also "long loved the Blackwing brand," telling us that the subscription, which he receives, sends "a box of 12 limited-edition pencils — what Blackwing calls 'Volumes' — every three months." The pencils within are "inspired by everything from Bauhaus to musician Ravi Shankar," he adds, noting that each delivery includes "a special pencil, sealed in a clear tube and dated, for their permanent collection."
Before the pandemic, Avery liked to recommend Airbnb's in-person experiences as a gift, seeing as they're available in almost every American city and offer the chance to do something you've never done before. "They have everything from pottery lessons to a guided mafia-and-crime walk led by a retired NYPD detective." While Airbnb's in-person experiences are on hold, the platform is now offering many of them online, including the opportunity to learn about space from an astronomer in Norway for just $1. Avery particularly likes these as gifts for 60-year-olds because, "by 60, you'll have a lot of experiences under your belt, but finding something that is different is the sweet spot."
Photo: retailer
Hauer told us that the "the last gift that I gave to a significant man in my life" included a voucher for cooking lessons. "My thinking was that the person in question might want to gain some new cooking skills to increase the possibility of a nice dinner party some time in the future." While the company she used is no longer offering classes, we learned about Home Cooking New York's online cooking lessons when reporting our guide to the best online classes. According to communications executive Drew Kerr, a Home Cooking New York student, "We've made risotto and gnocchi, and you can ask the chefs questions like: 'Is my butter too brown?' or 'Should I chop or mince this onion?'"
Photo: retailer
Two folks told us that a (less virtuous) subscription to a fancy alcohol-delivery service would make a good option for a 60-year-old who knows what they like. "With children grown and out of the house, it's time to treat yourself," says sexagenarian Lisa Dennison, the chairman of Sotheby's Americas and former director of the Guggenheim Museum. She told us she loves to give close friends a monthly subscription to the sake club run by Manhattan-based sake emporium Sakaya NYC (which claims to be America's first sake club). The club offers "two-, four-, or six-bottle plans" and can be renewed (or canceled) every month. The price of a subscription will vary based on your stated budget; $50, for instance, is the rough cost of a subscription that includes two of Sakaya NYC's entry-level varieties.