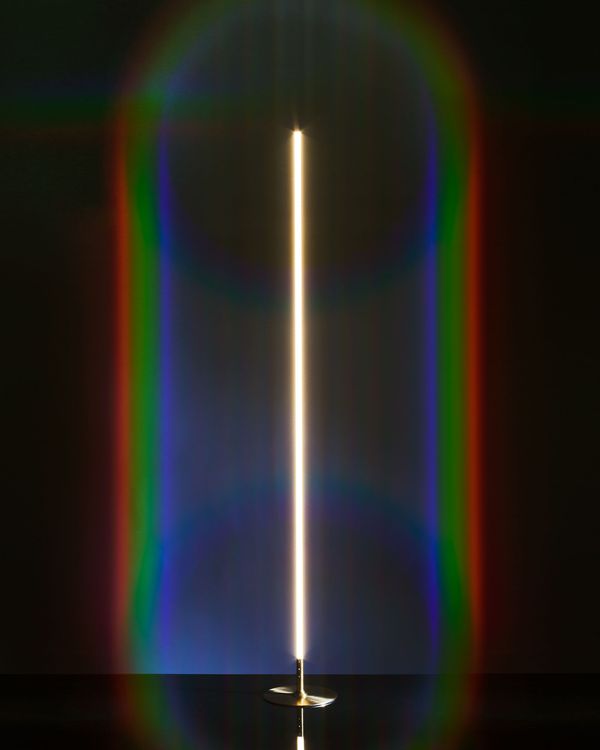 During these short, dark pandemic days, the need for proper lighting has never been more pressing. To that end, we've surfaced a selection of floor lamps. In order to ensure there's something for every type of person, we scoured the market — getting input from set designers and shop owners, unearthing reviews, polling our fellow shopping-consumed Strategist editors, and partaking in some serious internet snooping. Our recommendations range from one made from orange sheet metal that triples as a lamp, bookshelf, and stool, which Hood Century's founder, Jerald Cooper, calls "genius," to the elegant vertical LED light seen here (it was discovered by shoe designer Alice Wang), which goes for only $123 at Home Depot.
Ask a Cool Person: A More-Expensive-Than-It-Looks LED Lamp
Photo: Hannah Whitaker
While it's "nothing fancy," Alice Wang loves this "tall vertical LED bulb on a metal base," she says. It casts a bright (not headache-inducing) glow and looks practically like something you could pick up at design studio Fort Makers.
Expert-Approved: An Entirely Unobtrusive Lamp
Photo: Retailer
Lora Appleton, founder of design studio Kinder Modern, says this affordable brass-finished lamp from Article is "easy-peasy, discreet, clean-lined, and classic."
Expert-Approved: A Surprisingly Unobtrusive One
Photo: Retailer
Appleton recommends this lamp from Crate & Barrel for kids' rooms. "It has great design lines and will stay useful even as they get older," she says.
Snooping: I. M. Pei's Flattop Floor Lamp