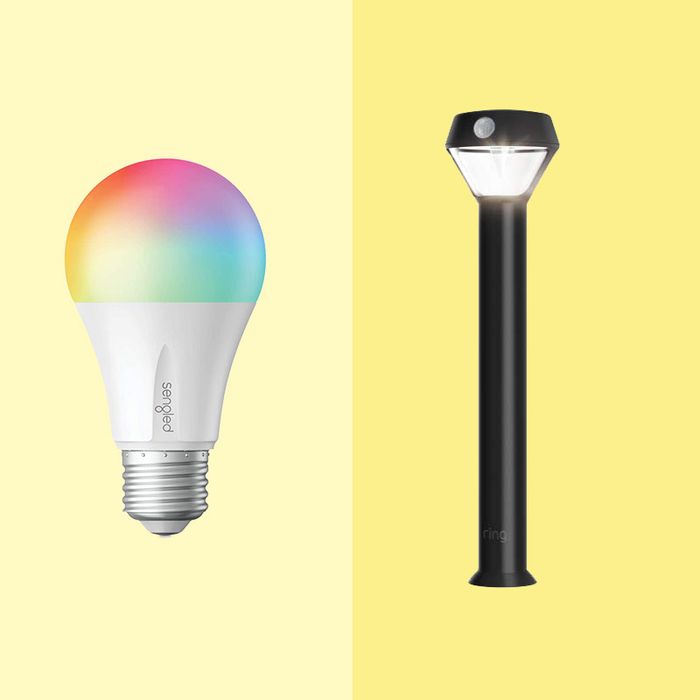 Photo-Illustration: retailers
Smart light bulbs are one of those innovations that always seemed to me, a longtime tech writer, as more like a toy than a tool. Yes, they help optimize the fully automated homes of Silicon Valley entrepreneurs — allowing you to, say, set the mood lighting in your living room to mimic the natural cycle of the sun. But do they really serve any practical purpose?
I discovered, in fact, that they do. Once I tested out versions like the reasonably priced Sengled Smart Light Bulb, I was hooked. While some of them require a hub in order to operate, meaning they need an extra piece of nearby hardware to translate your commands, many of them screw into your fixtures just the same as any standard bulb; then they connect to your Wi-Fi network via phone app and allow you to turn them on or off from wherever you are, whether that's on another floor of the house or in an entirely different Zip Code for work (if we ever return to our nonhome offices). And although they can initially cost anywhere from four to eight times more than a traditional bulb, they can also deliver big energy savings, sometimes cutting 10 to 50 percent off your electric bill.
Plus, I must admit, they're fun. Some of them can even change colors to match whatever music you're playing. Or, as Strategist writer Jordan Bowman says he does with his Philips bar light as part of his Friday routine: "While watching The Mandalorian, I'll use my phone to change the lights to a dark-green hue, setting the mood for all the bizarre Baby Yoda, space-cowboy-inspired adventures." So whether you want to turn your space into a dance club or simply reduce your monthly power output, read on for a list of options that can illuminate every room of your house (along with the front porch).
The best smart color-changing light bulb
The best smart white light bulb
The best smart candle light bulb
The best mini smart light bulb