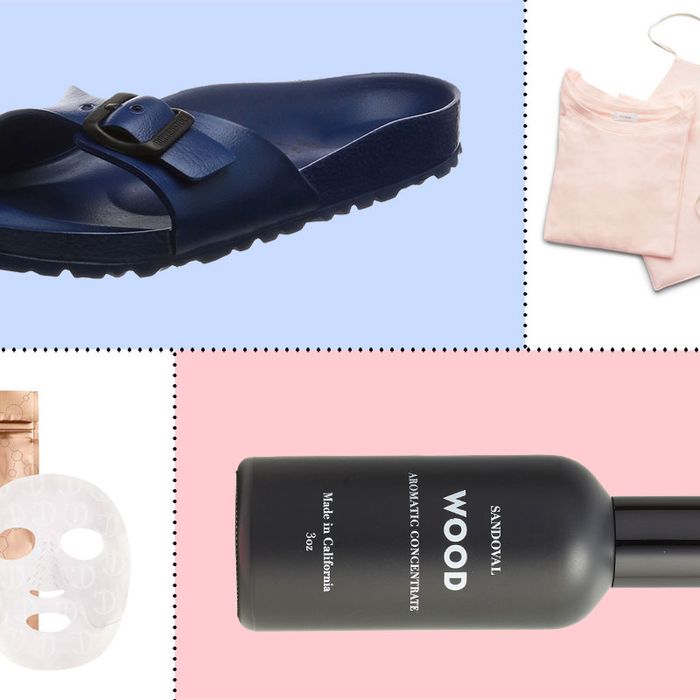 Not a Sophie the Giraffe in sight.
Of course, it's always fun to bring tiny socks and Sophie the Giraffe and whatnot to a baby shower, but I think it's important to throw in a present for the mother. I especially love giving gifts that are lifesavers after the baby is born, when a new mom hasn't slept or showered for days and is semi-deranged.
A frazzled new mom's secret weapon in avoiding the Danny Zuko look.
New mothers tend to forgo meals and eat like squirrels, gnawing quickly on nuts and dried fruits. This service makes it easy, delivering high-energy snacks that can be scarfed down one-handed, like chili-lime cashews and baobab-and-raspberry clusters.
With a baby on your hip, you don't want to futz with shoelaces or buckles. These Birks hit the new-mother sweet spot: slip-on, stylish but sturdy, and made entirely of lightweight EVA, so they're waterproof. Spewed bodily fluids rinse right off!
A scented candle is nice, but what she can really use is bath salts for postpartum "fissure control."
"Expert facial results" in 15 minutes, and she can do it in her sweatpants.
When a shower isn't happening. And hasn't been happening. And won't be happening.
A blast of this reviving mix of sandalwood, neroli, and clary sage is just the thing after a long night of multiple feedings. Developed with famed "flower alchemist" Katie Hess of Lotus Wei.
Mouthwash is a godsend when you're late again for Music Together class and have no time to brush. Whitens, freshens, and alcohol-free.
If she can't muster the energy to disinfect the diaper pail, she can spray this all-natural blend of vetiver, sandalwood, and oakmoss, and invoke "the sensual feelings of the forest."
The best, most natural concealer, for when her eye bags are heading toward her chin.