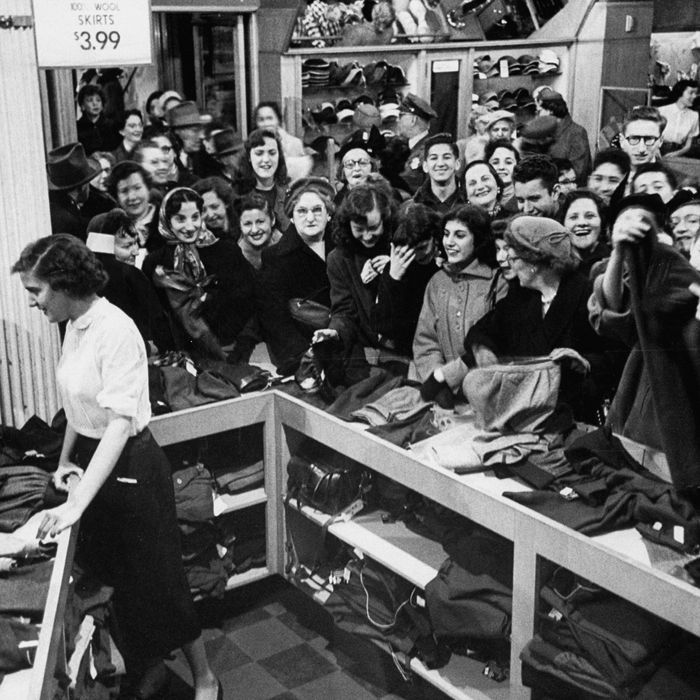 Photo: Yale Joel/The LIFE Picture Collection/Getty
Black Friday in its most pure and literal and innocent form is the Thursday after Thanksgiving (this year, Thursday, November 29), when a lot of things — both online and off — go on sale. Black Friday seems to also apply to the following weekend. (For instance, our coverage of the Dermstore Black Friday sale, the Glossier Black Friday sale, the Lululemon Black Friday sale, the Sephora Black Friday sale, the Ulta Black Friday sale, and the Parachute Black Friday sale is all still very relevant content.) Can't keep track of everything? Who could blame you? It's insanity. That is where the Strategist comes in: We will be covering Black Friday sales across the site, but bookmark this page as your Black Friday HQ. It's where we'll be rounding up all the sales — and the specific deals — worth paying attention to. And if you want an even "tighter edit," as they say, you can see our list of Strategist-approved items on sale here.
Amazon Black Friday Sales
On the morning of November 1, as Starburst wrappers and red feather boas still littered the streets, Amazon unveiled its Happy Holideals page. Here's our mega-roundup of all that's on sale.
Walmart Black Friday Sales
Here's an in-depth roundup of all that's on sale at Walmart, and below are a few selects.
Target Black Friday Sales
Below, a highlight. (And read more about buying an Instant Pot on Black Friday and Cyber Monday here.)
Best Buy Black Friday Sales
We rounded up the best deals at Best Buy here. Below are some particularly notable ones.