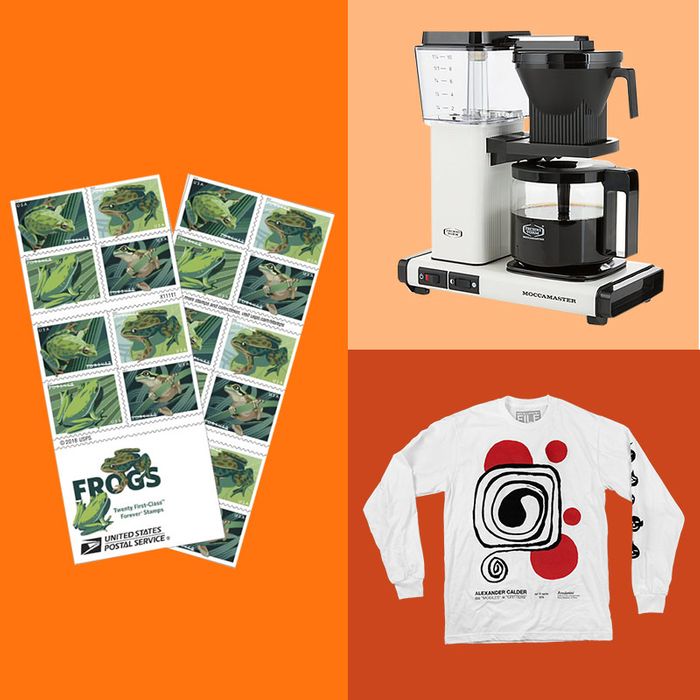 Photo-Illustration: Retailers
If you follow our biweekly feature Your Shopping Cart, you know that we have some eerily good intel on what you all are buying. Which led us to think that as Strategist editors, we could turn the tables and highlight all the things we've been buying for ourselves. As you'll notice, it's both a blessing and a curse to be a Strategist editor; we're picky, but sometimes we just have to get on with it. (It's online-shopping expertise meets IRL needs.) Below, what we all bought in April.
Casey Lewis, senior editor
Every time I've tried to go to my local Whole Foods recently, the socially distanced line to get in has been around the corner and down the block. I'd been craving their raw cashews, of all things, for weeks, and after seeing Chris Black give Nuts.com a shout, I placed an order for six pounds of nuts (plus a nut butter, for good measure). I was astonished that it only took two days to arrive — even faster than Amazon these days — and now, I'm set for months.
Lauren Ro, writer
These are hands down my favorite quarantine purchase to date. A couple of weeks into working from home, I realized that not wearing shoes was doing a number on my feet. Perhaps it was precisely because they were so free and unsupported (and not cooped up in moisture-trapping shoes) that they were becoming chapped and cracked. I decided I needed at-home footwear that was enclosed but still breathable and, of course, comfortable. So I got a pair of classic Crocs clogs in the cheeriest lemon yellow. (They're the polar opposites of my "sexy" Crocs sandals in terms of looks.) Not only are they a delight to behold, they've helped my feet heal and given me a sense of grounding. One note: The product description said to size down for half sizes, but it's wrong! I would size up.
Katy Schneider, senior editor