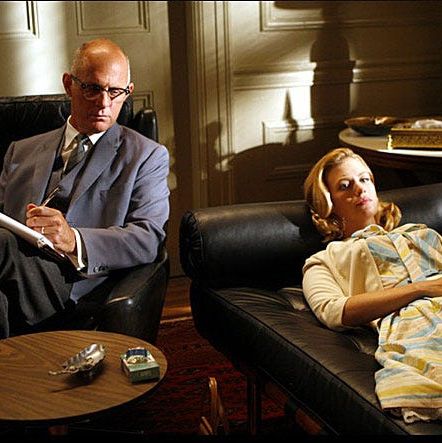 Just as the coronavirus has disrupted the ways we work and cohabitate, it has completely upended many people's emotional well-being, too. "I like to let people know that it is completely normal right now to feel a full range of emotions in a single day," says family therapist Sarah McCaslin. "You might feel really grateful and fortunate, and then five minutes later feel overwhelmed and sad."
We asked a handful of therapists how to navigate all of the feelings (and all of the headlines) we're currently enduring, and they all said to go easy on yourself right now. As counselor Camille Lester puts it, "Taking care of yourself in the most basic ways is, sometimes, all we can and should be expected to do," like making sure that your needs for food, safety, prescription refills, and supportive community — TrevorSpace for queer youth and allies, or free support groups at Sesh Therapy for people of various identities — are met.
In addition to seeking (low and no cost) virtual therapeutic support during the pandemic, our eight experts — including social workers, family therapists, and psychologists — recommended all sorts of resources, books, and even board games to help you through this crisis, whether you're feeling overwhelmed, anxious, lonely, or having a hard time coping.
If you're feeling overwhelmed
All of the experts we spoke to mentioned that establishing a daily routine can be an important part of staying grounded. "We're getting messages that we have to do all of these home-improvement projects and reorganize our closets right now, and I think it's okay that we take really tiny steps, and are able to reflect on those steps not as small steps, but as actual big wins," says Paloma Woo, a social worker and senior crisis-services manager at the Trevor Project, who suggests that items on your daily schedule can be as simple as waking up, eating, and unwinding for five minutes while checking your phone. Similarly, Lester says that it can feel hard to differentiate between parts of the day without our normal routines, so she recommends having rituals for different times: "Try to be consistent with the little stuff, like every morning wake up at a certain time and make coffee, and that can become your routine for the morning," she explains.
A couple of therapists mentioned that writing down your daily routine can add to your sense of purpose, and make the parts of your day feel more tangible. Lester suggests starting your morning by writing on the prompt "I think, I feel, I need," and structuring your day around that. "Less about productivity and what you need to achieve, and more about what your body needs and what your mind needs," she explains. Psychologist Eric Fields suggests penciling in tasks that are varied, and, when possible, setting aside time "to touch base virtually with a friend or family member, because that's going to make us feel less lonely," he says. Any notebook will do, but this Public Supply one was the most popular in our list of the 100 best notebooks (if you'd prefer something with a grid, or a linen cover, or perhaps a touch more color, we have 99 other favorites).
For parents with younger children, family therapist Katherine Woodward Thomas recommends adding simple, daily activities — including things like lunchtime and bedtime — to a big calendar, so that children can know what their day is going to look like. "It creates stability, constancy, security, and normalcy," she says. Woodward Thomas also adds that it's important to not overschedule because people are coping with a lot of loss. "Everyone's grieving right now, whether they've lost a loved one or a job, so it's a tender time, and the routines we make have to reflect the kind of gentleness we're all needing at this moment," she says.