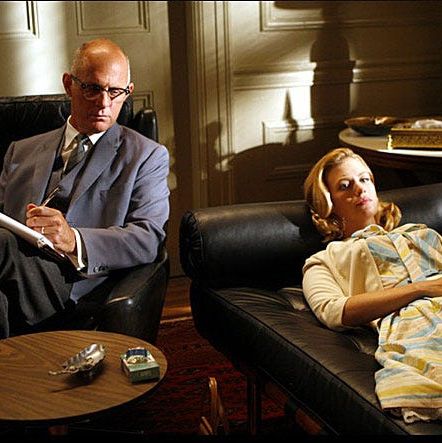 Just as the coronavirus has disrupted the ways we work and cohabitate, it has completely upended many people's emotional well-being, too. "I like to let people know that it is completely normal right now to feel a full range of emotions in a single day," says family therapist Sarah McCaslin. "You might feel really grateful and fortunate, and then five minutes later feel overwhelmed and sad."
We asked a handful of therapists how to navigate all of the feelings (and all of the headlines) we're currently enduring, and they all said to go easy on yourself right now. As counselor Camille Lester puts it, "Taking care of yourself in the most basic ways is, sometimes, all we can and should be expected to do," like making sure that your needs for food, safety, prescription refills, and supportive community — TrevorSpace for queer youth and allies, or free support groups at Sesh Therapy for people of various identities — are met.
In addition to seeking (low and no cost) virtual therapeutic support during the pandemic, our eight experts — including social workers, family therapists, and psychologists — recommended all sorts of resources, books, and even board games to help you through this crisis, whether you're feeling overwhelmed, anxious, lonely, or having a hard time coping.
If you're feeling overwhelmed
All of the experts we spoke to mentioned that establishing a daily routine can be an important part of staying grounded. "We're getting messages that we have to do all of these home-improvement projects and reorganize our closets right now, and I think it's okay that we take really tiny steps, and are able to reflect on those steps not as small steps, but as actual big wins," says Paloma Woo, a social worker and senior crisis-services manager at the Trevor Project, who suggests that items on your daily schedule can be as simple as waking up, eating, and unwinding for five minutes while checking your phone. Similarly, Lester says that it can feel hard to differentiate between parts of the day without our normal routines, so she recommends having rituals for different times: "Try to be consistent with the little stuff, like every morning wake up at a certain time and make coffee, and that can become your routine for the morning," she explains.
A couple of therapists mentioned that writing down your daily routine can add to your sense of purpose, and make the parts of your day feel more tangible. Lester suggests starting your morning by writing on the prompt "I think, I feel, I need," and structuring your day around that. "Less about productivity and what you need to achieve, and more about what your body needs and what your mind needs," she explains. Psychologist Eric Fields suggests penciling in tasks that are varied, and, when possible, setting aside time "to touch base virtually with a friend or family member, because that's going to make us feel less lonely," he says. Any notebook will do, but this Public Supply one was the most popular in our list of the 100 best notebooks (if you'd prefer something with a grid, or a linen cover, or perhaps a touch more color, we have 99 other favorites).
For parents with younger children, family therapist Katherine Woodward Thomas recommends adding simple, daily activities — including things like lunchtime and bedtime — to a big calendar, so that children can know what their day is going to look like. "It creates stability, constancy, security, and normalcy," she says. Woodward Thomas also adds that it's important to not overschedule because people are coping with a lot of loss. "Everyone's grieving right now, whether they've lost a loved one or a job, so it's a tender time, and the routines we make have to reflect the kind of gentleness we're all needing at this moment," she says.
Several experts noted that journaling about your feelings can also be a calming part of your daily routine. Lester suggests "ending or starting your day really trying to think about what you need, and committing to that every day." For those who haven't journaled before, psychoanalyst and creative-arts therapist Cora Goldfarb recommends starting with a couple lines a day about how you're feeling. Lester likes the Five Minute Journal, which includes four three-sentence-or-less daily prompts to help you get started with journaling.
For families, couples, or roommates who are sharing space, McCaslin says it is important to create routines, especially ones that honor peoples' need to be together and to have space apart. "Rituals that repeat can be very comforting for any of us when we start to feel anxiety," she explains, adding that rituals can include anything from talking to grandparents at the same time every week, to going around the dinner table and saying what people are grateful for. One ritual McCaslin uses during family downtime is a boredom jar: "We each got six pieces of paper and could write down things that we could do as a family when someone says 'I'm bored,' from watching a movie to watering the plants," McCaslin explains. "It's a mixed bag, and redirects energy when children start to feel bored or antsy."
Playing board games is another pastime that both of the family therapists we spoke to recommend. McCaslin suggests playing cooperative board games, which "require that everyone work together to achieve the same end," and avoid "board games where there's a winner and a loser, which often end in really bad feelings and tears and anger." McCaslin likes the line of Forbidden games, including Forbidden Island, which James Kling, behavior consultant and founder of Alternative Teaching, also recommended in our roundup of family-therapist-approved board games.
If you're feeling anxious
All of the therapists we spoke to recommend mindfulness and meditation as stress-relieving practices. "A lot of the fears and anxieties that we're coping with are about the future, and I think that meditation gives us the opportunity to just become fully present in the here and now, and to coexist with our feelings without necessarily being so lost in them," explained psychologist Alexis Conason. Lester says that mindfulness strategies can be as simple as sitting down in a chair with your feet on the floor, closing your eyes, and focusing on your breathing while you feel your body in the chair. "Everything is so dysregulated around us, so this is a technique for just trying to ground yourself in your space and in your body," she explained. Similarly, if you feel comfortable going outside, McCaslin says that being barefoot in the grass, while maintaining appropriate social distance from others, can be a mindful activity. "We're all feeling really unmoored right now, and this is one way to feel grounded and rooted," she says.
Several therapists say that mindfulness apps can be a helpful meditation tool; Goldfarb recommends Headspace or Calm, especially if you're new to meditation. "They're very user-friendly, and have short guided meditations to get started," she says, adding that some people find it especially helpful to listen to a meditation to calm their mind before sleep. Woo agrees that a calming app can be a good tool for starting the centering process. "I think there's a lot of power in engaging in these apps because we're doing it on our own, so we're really taking an intentional step to make time for ourselves independently," she says. Both Headspace and Calm are free and have added additional free resources during the pandemic, but they include the option for priced subscriptions.
Conason also recommends Insight Timer, which allows you to choose guided meditations based on an amount of time and topic, including meditations for sleep, stress, and getting through recovery and addiction. The app includes 40,000 meditation and music tracks, plus various in-app purchases starting at a $1.99 meditation-teacher donation.
In the vein of mindfulness, three separate therapists recommended the teachings of Tara Brach, a psychologist and meditation teacher who has authored several books, including Radical Acceptance and most recently Radical Compassion, which explores the four-step mindfulness practice of RAIN (recognize, allow, investigate, and nurture). McCaslin says that Brach's newest title "allows people to accept their emotions in a compassionate and nonjudgmental way, in order to nurture our emotional life, which is going to create a lot more comfort in difficult times like this." McCaslin, Conason, and Goldfarb also all vouch for Brach's pandemic-related guided meditations, which are available for free on her website.
Another book that Lester highly recommends for this moment is Belonging: A Culture of Place, by black feminist writer bell hooks. "This is a thought-provoking read as we think about what it means to belong and exist as human beings in the world right now," says Lester, who has begun to reread the book during quarantine.
"It might feel kind of odd to pick up some color pencils, crayons, or watercolors, but you can actually be very intentional and mindful when you draw and see where the colors take you," says Lester, who recommends making art as another way to practice mindfulness. She says that your art "doesn't have to be profound" and it's more about finding an intentional moment, especially away from a screen. For beginners, Lester recommends this 24-color watercolor set, which she says is "user-friendly and accessible."
Several therapists recommended movement — from going on a walk around the block to joining a virtual yoga class — as a way of reducing stress, because of the connection between your mind and body. McCaslin especially enjoys the Class by Taryn Toomey, which has a free two-week trial followed by a subscription for $40 a month, because it combines "aerobic exercise and spirituality, so you sweat and meditate." For those with children, McCaslin also recommends a free resource called GoNoodle, which has mindfulness and movement videos that are age appropriate.
Some therapists mentioned that people might be feeling stress within their intimate relationships right now. "Folks are struggling with how to get along with and communicate with their partners when they're always together," explained Goldfarb, who recommends that couples listen to renowned therapist and author Esther Perel's new podcast specifically for couples sheltering in place together, Where Should We Begin? Couples Under Lockdown. For partners who are dealing with difficult co-parenting situations or more unhappiness in their relationship than usual, Woodward Thomas recommends the five-step process outlined in her book, Conscious Uncoupling (and made famous by Gwyneth Paltrow). It begins with finding "emotional freedom," and ends with making "life-affirming decisions." "The conscious uncoupling process teaches inner skills that help our relationships improve, so people who are at a turning point or who are suffering can benefit from this process, even if they want to keep the relationship," she explains.
If you're feeling lonely or disconnected
Whether you're sheltering in place with others or alone, all of the therapists we spoke to say that quarantine can bring up feelings of loneliness. "We're human beings; we need social interaction," explained Fields. "Talking with people on the phone or seeing them online isn't a perfect substitute, but it can still be uplifting." Similarly, all of the therapists recommended that people still seek out social connection with their support systems, whether that's playing a family game over Zoom, or texting with a friend. However, a couple of experts note that it's important to consider redefining and navigating relationship boundaries in this virtual environment. "We all want to be there for each other, but sometimes it's okay to take a step back," says Woo, who encourages people to ask for consent before talking about hard things, and take breaks from the news or Zoom as needed.
In addition to feeling disconnected from others, McCaslin mentioned that during the period of quarantine people might feel disconnected from places that give them pleasure. For people who feel a sense of "cultural loss" with the closure of theaters and museums, she mentioned that it might be helpful to access a free virtual tour or show. She also notes that another way to stay connected to your neighborhood and support a local business is to get delivery or takeout — she's been ordering pizza, natural wine, and (still in stock) flour from Leo and Tex-Mex from the Nacho Macho Taco in Prospect Heights.
If you're struggling with your coping strategies
A couple of the therapists we spoke to mentioned that increased stress during the pandemic might leave people with eating disorders and addictions more vulnerable right now. "Everybody's trying to find some way to cope, and people don't always go to the healthiest options," says Conason, who specializes in eating disorders. She notes that the lack of daily structure, social isolation during mealtimes, and increase of fatphobia on social media might make quarantine particularly difficult for those with eating disorders. Similarly, "having a lot of free time, especially if you're new to recovery, can be a triggering situation," says social worker and substance-abuse counselor Christopher Shea, of people who are struggling with addictions. For people who might need structured support to maintain eating-disorder recovery during quarantine, Conason recommends connecting with treatment programs, therapy, or meal support — much of which is now available online for free or low cost through organizations like the National Eating Disorders Association, and other local providers. For people who are coping with addictions in quarantine, Shea recommends one of the 130-plus, free, weekly 12-step specialty meetings hosted by In the Rooms, including groups for addictions ranging from narcotic addictions to sex addictions, plus a host of specialty meetings. Experts also mentioned that if you're thinking about suicide or are worried about someone else, you can call the National Suicide Prevention Lifeline (1-800-273-8255) or by texting HOME to 741741 to connect with a crisis counselor.
Conason says that people struggling with eating disorders who do not need the same kind of structured support might benefit from educating themselves about philosophies of intuitive eating. She recommends starting with Anti-Diet by Christy Harrison, which "gives a good summary of the history of dieting, and outlines the harms and ineffectiveness of dieting and restrictive eating," and also recommends Intuitive Eating by Evelyn Tribole and Elyse Resch. "A lot of people need a structure when they stop dieting or relying on restrictive mindsets, and Intuitive Eating is all about a way to move forward," explains Conason.
Fields advocates for a harm-reduction approach to addiction treatment, and in addition to necessary therapeutic resources, he recommends these books for people who want to learn more about the approach. "These books are for anyone who wants to start addressing behaviors of addiction regardless of their goal," he explains. "I love that they provide very well-developed plans, but are flexible to allow people to use their own ideas and techniques."
The Strategist is designed to surface the most useful, expert recommendations for things to buy across the vast e-commerce landscape. Some of our latest conquests include the best acne treatments, rolling luggage, pillows for side sleepers, natural anxiety remedies, and bath towels. We update links when possible, but note that deals can expire and all prices are subject to change.