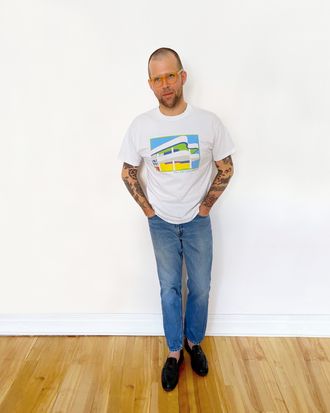 If you're looking for the most powerful hair dryer or the handiest chef's knife, those things can be easy enough to find. Other objects of desire are a little more taste-based. What's the next status water bottle or hand wash, for instance? If you have a burning question about the next fanny pack or Noah rugby shirt, Chris Black is here to answer it in a regular column.
With Mother's Day coming up, I would love some recommendations for what to get the mom who deserves it all, but "wants nothing."
Mothers are the best and deserve lavish gifts and long pricey brunches at five-star hotels on Mother's Day. But that probably ain't happening this year! Still, there are ways to make this Mother's Day (that's May 10) memorable, even if you're forced to spend it apart.
Photo: Smallflower
Everyone, especially moms, loves something that smells good. Help wean your No. 1 lady off of Glade Plug-Ins and Yankee Candles with something a little more advanced, like Portable Fireplace from cult favorite D.S. & Durga. It will make the house smell nice and cozy. (From Saks, orders will ship no later than May 2, according to the company).
Photo: Totokaelo
Give her the gift of comfortable, chic pants. This pair of easy, cropped trousers from Pleats Please by Issey Miyake can be dressed up or down — either way, they'll elevate her sheltering-in-place style. And, if properly cared for, she will have them forever.
Photo: Tory Burch
Maybe your mom, like my mom, loves to go for a brisk (properly distanced) walk with friends. This Tory Sport color-block track jacket would be perfect to throw on for a stroll or to run an essential errand. Plus, it appears to be Anna Wintour–approved.
Photo: Retailer
If mom just discovered CBD (or is the type who'd enjoy discovering CBD), get her a bag of muscle soak from Weed Sport. It's a careful combo of mineral-rich healing salts with essential oils and hemp-derived CBD. She will be so relaxed that she will forget to nag you!
I got really inspired by ESPN's documentary on Michael Jordan. Can you suggest some good '90s-inspired workout attire to buy? 
Ah yes, the inescapable and captivating The Last Dance. I find Jordan's off-court style to be borderline offensive (Rodman's, however, was groundbreaking). But his gym looks were cool. The key is VOLUME: Bigger. Is. Better. But please leave the cigars and high-stakes gambling to the man himself.
Photo: Retailer
First, you will need some big ol' sweatpants — no joggers, and no 3/4-length banker tights. A classic gray fleece pair from Nike will do the job.
Photo: Retailer
If you prefer shorts, these Champion ones with a ten-inch inseam will give you the look. Don't stick your tongue out while squatting.
Photo: Retailer
MJ loved to trim the sleeves on his T-shirts, a very cool and practical style for sporting. I am going to assume your arms don't look the same as the arms of one of the greatest athletes ever to live, but hey, do you! Buy a pack of oversize white Hanes T-shirts (no bacon neck!) and get out the scissors. They are a little thin, but that helps when sweating.
Photo: Retailer
Now comes the PRO MOVE. To truly dress like Mike, you will need a mesh basketball jersey to go over the T-shirt. Reversible is best, so you can change the color based on your mood.
Photo: Retailer
And don't forget the iconic white tube socks! This is the perfect outfit to miss layups in the park or pump iron in your basement. You aren't going to win any championships, but don't let that stop you from getting a fit off like your idol.
I'm looking for some over-ear headphones for easy listening at home during the quarantine. Can you recommend a good mid-level pick? Not quite ready to throw down for the big-boy Bose ones. Thanks!
We, as a society, have been so preoccupied with the AirPod discourse that we have almost forgotten about the original headphone flex: the big-boy over-ear models. Yes, they make your ears sweat, but they won't fall out, and they can sound great.
All my real heads use Sony MDR-7506 headphones. I have seen them in countless recording studios over the years. For $100 (or less, at some retailers), you get studio-quality sound and impressive sound isolation. These are also superlight, making them comfortable enough to wear for extreme binge-watching or listening.
Photo: Retailer
The Grado SR80e is another excellent option for home use. They are open back, which means no sound isolation. Everyone can hear you, and you can hear all that is going on around you. The sound is FULL-BODIED and lively, and I love the way they look. Vintage but not corny.
Photo: Retailer
Should you want a wireless option, the Sennheiser HD 4.40 BT is your best bet. Just some hard-wearing plastic cans with long-ass battery life. If you are into bass, these are for you.