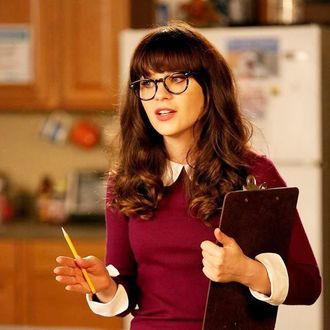 Last spring, when the coronavirus forced schools to close, every teacher, from kindergarten to college, had to quickly adapt to virtual teaching. As hard as it was on the students, it was just as unknown and complicated on them. Over the last six months, teachers have learned a lot about how to make teaching via Zoom easier and more efficient. Now that kids are returning to classes, many of them with at least some virtual learning, we asked six teachers and experts in instructional technology to share their tips for successful remote teaching.
Technology-oriented
teaching
aids
In many cases schools set their teachers up for remote school with basic technology like Chromebooks. But a few additional things, like a phone with a good camera, can help teachers make their Zoom classes run a lot more smoothly.
External monitor
Three of the educators we spoke to recommend adding a second monitor to your remote teaching setup. Former first-grade teacher Bill Vacca, who now works as the director of instructional technology at Mohonasen County School District in Rotterdam, New York, helps prepare thousands of students and teachers for virtual learning. He says a second monitor makes it much easier for teachers to watch their classes and present their lesson at the same time: Sharing your screen in Zoom makes it almost impossible to see all your students at once, but with two monitors you can use one to share your lesson and the other to see your whole class. Emily Atkinson, a high-school special-education teacher in Nashville, Tennessee, calls her second monitor "seriously, truly, absolutely, necessary." She uses it to keep an eye on kids in Zoom on one screen while taking attendance on a Google doc and managing other programs like Nearpod, an interactive presentation app, simultaneously on the other. Sherika Ray, an instructional-technology coach at Wesley International Academy in Atlanta, Georgia, says her second monitor "has been so clutch for multitasking while on Zoom/Google video calls. Typically I leave my email up on one laptop and on the other screen I meet with teachers and staff, complete tasks, and assist with making activities."
Document camera
Holding a book up to your laptop camera in a way that your students can actually see clearly is a lot harder than it looks. That's why Vacca and Ian Dudley, a second-grade teacher at Cold Spring School in New Haven, Connecticut, recommend connecting a document camera to your computer. This little camera acts as an overhead projector clearly filming anything you plop down beneath it in real time. Dudley says it's made showing books and papers to his class easy and less awkward. "I found it really helpful to be able to switch back and forth between my computer camera and the document camera, especially when doing a read aloud to show pictures." This one has a high-definition lens that captures live images, an LED light for clarity, and a built-in microphone so your students can hear you better.
Writing or drawing tablet
Both Dudley and Atkinson use a drawing tablet, as opposed to a keyboard and mouse, to help with reading and math lessons. "I found that the tablet is really helpful for literacy work — writing words and their sounds and sort of making those connections — because you can easily make a little drawing," Dudley says. This allows him to combine visual imagery and handwritten words in a way that you can't by typing in a text box. Atkinson, who co-teaches Algebra 2, finds the tablet helpful for writing out and solving problems. They can also be used to annotate source materials or comment on a student's work.
Non-Digital
teaching
aids
One of the biggest drawbacks of remote learning is its reliance on screens. So as often as they can, teachers like to use non-digital teaching tools to make learning feel more hands-on.
Whiteboard
Similar to a tablet, small eight-inch by ten-inch whiteboards are great classroom tools. They can be used to show students everything from how to write the letter W to how to calculate the circumference of a circle. Kaleigh Rohner, a second-grade special-education teacher in Williamsburg, Brooklyn, says her whiteboard, along with a variety of colored dry-erase markers, has been essential. "Whiteboards are helpful to keep track of thinking, both for me and the kids," she says. When she asks students to show her their whiteboards it helps her see their thinking process.
Anchor charts
Rohner hangs these charts on the wall behind her and fills them with important things students should remember from that lesson. "The chart gives them a visual to refer back to," she says, noting that she also likes to make the charts interactive by filling them out with student ideas in real time. She prefers these smaller options, since they take up less space in her NYC apartment and are easy to store.
Sand timer
Making sure activities don't run overtime and each student has an equal amount of time to talk can be a challenge, even under normal circumstances, Dudley says. That's why he uses a sand timer at home to keep his virtual classroom running efficiently. "I think the kids feel like it's more fair if everyone gets the same amount of time." The challenge is to make sure they can always see the timer via Zoom.
Base-ten blocks
"In math, base-ten blocks have been extremely helpful to have on hand. I can physically show the value of the numbers we're working with, and since the kids have their own they can follow along with me in real time," Rohner says.
In-person teaching is a physically active job, especially for teachers of little kids. But when teaching is shifted to a screen, it can mean sitting a whole lot more. Finding a good chair makes a big difference.
"I had a terrible chair, and it was squeaky, so everyone in my class was complaining about it," Dudley says. Now he uses his Hbada ergonomic chair when teaching and when recording music, and says it's a big improvement in terms of comfort and sound. Plus, it has arms that can go up and down, which is helpful when he's playing different types of instruments — and when he wants to turn without the armrests knocking into the side of his desk.
Atkinson chose this chair because it's cheap and stylish. "It's like a blank palette that you can dress up with a blanket or pillow," she says.
Self-Care
and
Comfort
Items
You can't take care of your students if you're not taking care of yourself. Small comforts like a favorite mug or a nice-smelling candle may seem silly compared to the stress teachers are under right now, but our experts say they really can make a huge difference (and a great gift).
Blue-light-blocking glasses
"Prior to COVID, I saw blue-light-blocking glasses as a frivolous, gimmicky purchase and didn't have the amount of screen exposure to justify a purchase," says Candice Ellison, a fourth-grade teacher in Atlanta, Georgia. But she now admits she was wrong. Since wearing them she has fewer headaches and less eye strain. "I'm probably going to order another color because they are actually really cute and cheap," she says.
Electric kettle
Electric kettles are lifesavers for teachers with busy schedules. "I love making tea," says Ray, who used to keep a kettle in her classroom, too. If you're more of a coffee drinker, this kettle is a perfect companion to your trusty French press.
Scented candle
"I'm a big believer in creating a WFH station that makes you want to actually work," says Atkinson, who burns this candle to get into work mode. "A while ago, I saw this thread of Black-owned candle companies on Twitter. I ended up buying these Honeysuckle Jasmine candles from AirIn. They're sweet but not too sweet and the jasmine makes the room feel warm and refreshing. I burn them all workday long." Honeysuckle Jasmine is sold out, but this Pineapple Sage candle is a good stand-in.
Cozy slippers
Ellison says she would never wear these luxuriously fluffy slippers to school (aside from pajama day), but while she's teaching from home, she takes full advantage.
The Strategist is designed to surface the most useful, expert recommendations for things to buy across the vast e-commerce landscape. Some of our latest conquests include the best acne treatments, rolling luggage, pillows for side sleepers, natural anxiety remedies, and bath towels. We update links when possible, but note that deals can expire and all prices are subject to change.