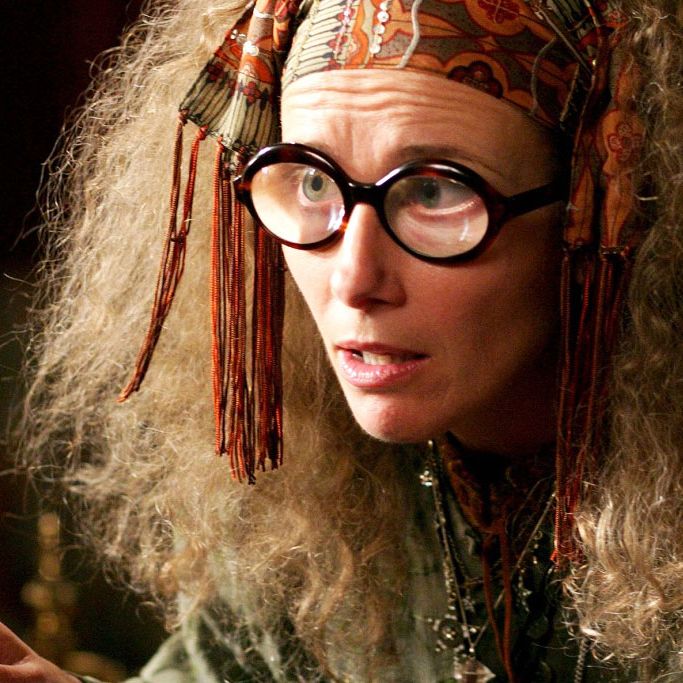 Though astrology is a very, very old practice, it has seemingly never been quite as popular (or as accessible) as it is right now. Going over a friend's birth chart has become a mainstay of dinner-party conversation, almost as commonplace as talking about the weather. Co-Star has more than five million registered users, and astrology meme accounts like @trashbag_astrology and @notallgeminis have hundreds of thousands of followers each. To find out what to get the astrology enthusiast in your life, we asked nine professional astrologers about what's on their personal wish lists. Read on for their picks, which include essential oil diffusers, crystal singing bowls, and the latest astrology books.
Astrologer Jessica Lanyadoo, the host of Ghost of a Podcast and author of the forthcoming Astrology for Real Relationships: Understanding You, Me, and How We All Get Along!, told us that while she has already bought this book by Astro Guide senior astrologer Annabel Gat (twice), her friends keep stealing it when they come over. So, "all I want for Chanukah is for someone to give me a copy that I can keep for my very own," she told us. The book is broken up into 12 chapters, with each detailing how every Zodiac sign is (or isn't) compatible with the others. Lanyadoo says it's a good bet for beginner astrologers — and is inclusive of all identities and sexual preferences, which sets it apart from more traditional astrology tomes.
With Gat's book on Lanyadoo's list, it only seems fitting to hear that Gat herself has Lanyadoo's new book on hers. "It will be released on December 31, so my new year must start with this book in my hands," Gat says. In addition to romantic relationships, this book tackles familial, professional, and platonic ones, too. And it has a bright, interesting cover you'd be happy to display on a coffee table (making it even more giftable).
"I would love to receive the Archetype Cards by Caroline Myss," says astrologer Danielle Arias. They "encourage self-reflection" and help you get "in touch with parts of yourself that linger below conscious awareness." The cards are divided into 80 different Jungian archetypes, which are meant to help you discover the archetypes that are most present in your psyche. At the very least, they will make for a fun party game to break out if things get a little stale at your holiday get-togethers.
Another gift that Arias told us she loves to receive (and give) is an essential-oil diffuser. "They not only make your space smell fresh, but they help elevate the energy in any room," she explains. "If you are suffering from a broken heart, a cold, or sleep deprivation, there is a fragrance that can assist." She particularly loves this tiny, portable diffuser that plugs into a USB port. It would make any desk or cubicle feel homier and, because of that, seems like an ideal office Secret Santa gift.
"I love sparkling mineral water. Get me a case of this and I'll be a happy woman," says Gat. While Gerolsteiner will definitely cost you more than a case of La Croix, its price does make it feel more gift-worthy.
Astrologer Rose Theodora has her eye on this candle from Fornasetti, which she says she loves for "the smell, the design, and the story." While she does note the candle is a splurge, once the wax has been burned away, you are left with an M.C. Escher-esque "art piece" to display in your home. (The ceramic vase features an image of Italian opera singer and Fornasetti muse Lina Cavalieri.) The candle has a woodsy, herby scent with notes of thyme, lavender, cedarwood, incense, birch, and labdanum.
Astrologer Katie Sweetman says she's "been eyeing these gorgeous, on-brand salad plates from West Elm for a while." The celestial plates are currently on sale for only $9, which means you could buy a set of them without breaking the bank.
I need coffee to power all the writing I need to do, and, in true Scorpio fashion, I'm a little obsessed with getting things perfect," says Sweetman. "In search of the perfect cup of coffee, I realized that I need to grind my own beans," which is why she's hoping to get this coffee grinder, which also has a built-in scale. The machine grinds beans based on weight, rather than time, and can grind them by the cup or the gram, eliminating any guesswork or extra steps.
"Turmeric teas are good for both the body and soul," says astrologer Kim Allen. "My friends keep recommending this turmeric tea — which also happens to be one of Oprah's favorite things this year — and I am longing to try it." The six vials of tea come in a highly giftable set that would make an excellent present for any homebodies on your list.
"At the top of my holiday wish list is the Amethyst Quartz Crystal Elixir Water Bottle," says Arias. Amethyst is a healing crystal that naturally alleviates stress, she claims. Plus, the BPA-free glass bottle should keep your water nice and cool all day.
Sweetman is looking for a durable work bag that is big enough to carry her laptop, but also stylish enough to double as a purse. This easy, everyday leather tote — which can be monogrammed — should do the trick. While Sweetman loves the classic camel color, it also comes in forest green, ivory, and navy. For more sturdy-but-stylish