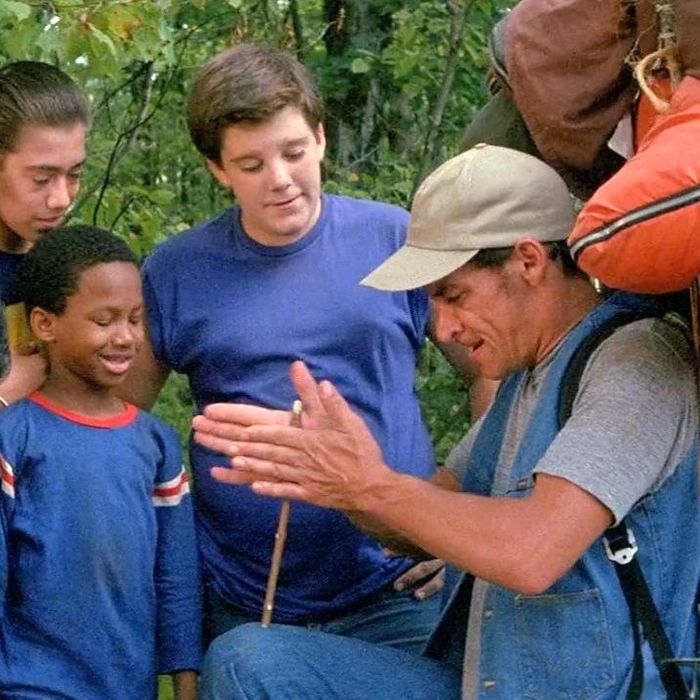 Photo: Touchstone Pictures
If there's an unpleasant part of summer camp, it's figuring out what to pack. Yes, most sleepaway camps send detailed packing lists. They're helpful for giving you general categories, but what if you want to know the best sunscreen or hiking boots? It's not just the practical stuff, either. You might not be aware of the sandals every camper (and counselor) will be wearing, what bunk decorations kids are clamoring for, or what games might break the ice for first-time campers looking to make new friends. To help you get a handle on all of these things, we spoke to 15 camp experts, including camp owners, camp directors, camp counselors, and parents of kids going to camp this summer about the best, most useful things you'll definitely want to pack in their trunk or duffel bag.
The suggestion we heard the most was not to bring anything you wouldn't mind losing or ruining. As Julie Cole, mother of six camp-aged kids and co-founder of Mabel's Labels puts it, "Don't spend a fortune on camp clothing, it will get trashed." But the experts also say it's worth the risk to pack a keepsake or two. Comforting things that remind kids of home — like a stuffed animal, a favorite book, or photos of friends, family, and pets — will go a long way toward curbing your kids' anxiety and homesickness.
Note: We cover a lot of different things in the list below. To help you navigate it more easily, you can click on the following links to jump directly to what you're most interested in: trunk or duffel bag, bunk décor, gear, free-time activities, clothes, toiletries, bedding, or masks.
Trunk or duffel bag
Before you start laying out swimsuits and folding underwear, you'll need something to pack everything in. Anything big should be fine, but you'll want to make sure to account for the specific circumstances of the camp, too. "One of my best friends runs a camp where they sleep in cabins with open walls and just a roof. They require a trunk because it just keeps their stuff safe and it's waterproof," says Kayla Weissbuch, co-founder and executive director of Brave Trails in California. "But we actually recommend a rolling duffel bag because our campers transport their own luggage to their cabin on opening day, so something with wheels is a lot easier for them." If you're in doubt about the requirements at your camp, just call them for guidance. Here are a few solid options in the two biggest camp luggage categories.
Bunk décor
Even if they're staying only for a week, campers love decorating their bunks to show their personality and make it feel a little more like home. "I know that it's really big with teens," says Kayla Weissbuch. "Our campers really love to bring like their pride flags, but for other camps it might be a sports team flag or a poster of their favorite music artist. It just depends on the camper. Sometimes there's so much decoration, you can barely find the camper."
Gear
Going to horseback-riding camp obviously requires different gear than a summer spent rock climbing or hiking, but there are a few things you should pack no matter what kind of camp you'll be attending. Above all, our experts said, it's important to label your kids' stuff — especially the water bottle — so it doesn't get lost or mixed up with another camper's.