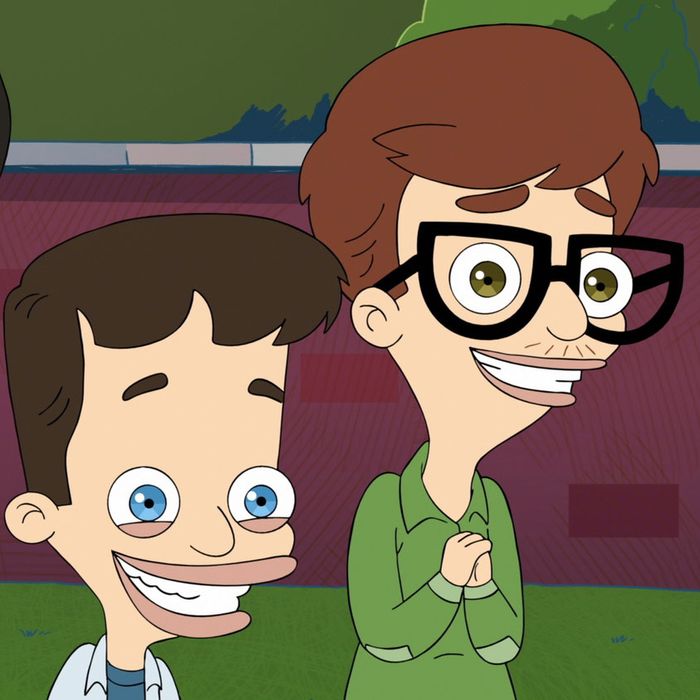 Photo: Courtesy of Netflix
In our advice column, Ask the Strategist, we take your most burning shopping questions and survey friends, call up experts, and draw on our own personal experience to answer them. As always, please email any online-shopping-related queries to strategist@nymag.com with the subject Ask the Strategist — we're here to help.
I am looking to put together cool toiletry kits for a couple of preteen boys that help them feel ready to tackle puberty. Suggestions on bags and products?
Ah, puberty. I have, quite literally, been there. Unfortunately, I was never lucky enough to have someone prepare the perfect toiletry kit for me, so my bathroom shelf in those years was a mess of free samples from magazines and cheap aerosol deodorants that would make me (and my parents) gag if I sprayed too forcefully. While I've since evolved, judging by our conversations with tween (a.k.a. preteen) boys, it appears they haven't: Not one of the tween boys we spoke to about the best gifts for boys their age recommended a grooming product (or a bag to put them in). But I suspect your tween boys will be much happier to receive some from a kind person like you instead of learning the virtues of deodorant from someone who points out they should start buying it after whiffing them on a particularly funky day. Below, I've gathered a selection of user-friendly basics — from deodorant to face wash to starter razors and skin-care products — from brands that dermatologists and some actual teen boys have endorsed at price points that should allow your recipients to (eventually) restock their kits themselves. And I've concluded the list with a handful of Dopp kits from brands your boys won't be embarrassed to sport throughout their teen years and even beyond.
While the amount of acne and facial hair (both of which we'll get to shortly) that appears during puberty tends to differ on a boy-by-boy basis, a universal symptom for all boys is their sweat glands becoming far more active. Which means every tween boy needs a reliable scented antiperspirant close by to prevent the B.O. that anyone who's ever had a gaggle of them — or just one — in their home knows all too well. This Dove option with a subtle, clean scent is great for three reasons. (1) Dermatologists consistently like Dove. (2) A fitness guy told us this particular stick is the best for anyone who moves a lot over the course of the day, as preteen boys tend to do. (3) It's affordable — and often comes in multipacks that make each stick cost even less than buying one at a time.
While they may well grow up to become discerning Dewy Dudes, there's no need for preteen boys to worry about any anti-aging or glow-restoring ingredients just yet. But that doesn't mean they shouldn't be using a face wash — specifically one designed to combat acne and breakouts. We've described this affordable, unscented one from Neutrogena as the "old reliable" of such face washes, and it was the most cited product by dermatologists when we asked them about the