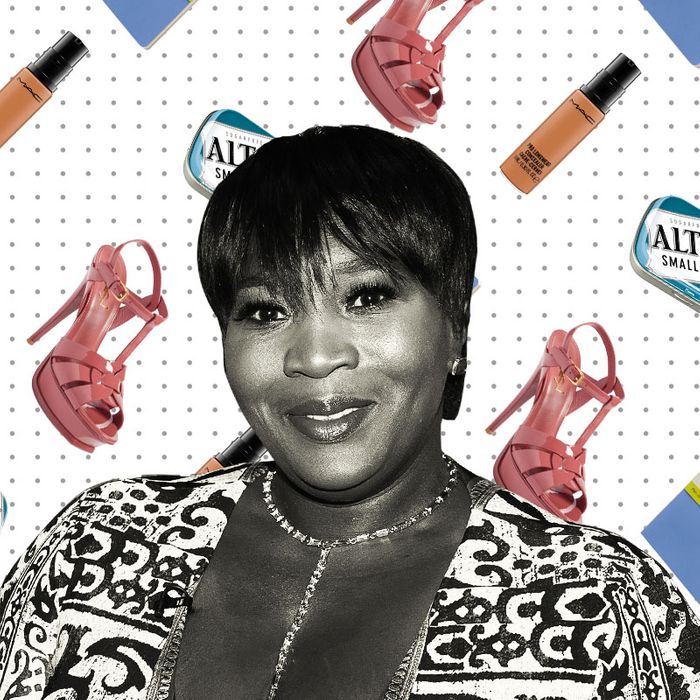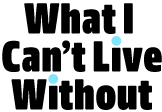 If you're like us, you've probably wondered what famous people add to their carts. Not the JAR brooch and Louis XV chair, but the hand sanitizer and the electric toothbrush. We asked Bevy Smith, host of Bevelations on SiriusXM and a contributor on the Page Six TV show, which premieres September 18, what she can't live without.
So here's the thing with Spanx and all that stuff — no minimizer is going to make you smaller, so good luck and God bless. What I have found, though, are that bodysuits can smooth out your lumps and bumps while keeping the good lumps and bumps, and making sure your booty doesn't get smashed in. This one from Wacoal, which is a bit of a minimizer as well, does just that, and is also good for romantic situations, too. When you take off your dress, you still can have a sexy Beyoncé leotard moment.
I like to be very well-moisturized. And this African Shea Butter from Ghana makes you super shiny, and it lasts the whole day. I found out about it maybe 12 years ago, at a really great African boutique on 125th Street, and they told me about shea butter, which is even more intense than cocoa butter. I grew up using cocoa butter, but shea takes it to another level. Now, Vaseline makes a shea butter and all this kind of madness, but I like the pure, unadulterated shea butter from Ghana.
The Tribute is Saint Laurent's classic sandal, and it's just perfect and divine. It's the highest and most comfortable shoe known to man, and never goes out of style. Every season, they have a new version of it, with a slightly different fabrication. It's the perfect shoe when I want to go out dancing, and feel sexed up, but also comfortable. I have them in a myriad of colors and fabrics.
Editor's Note: This Saint Laurent Tribute T-Strap Platform Sandal is no longer available in rose, but it is still available in several other colors (including nude rose).
Who doesn't love a tin? I love a tin! I used to buy the large-size ones, and I'd put everything in those tins, from safety pins to condoms. But then they released these tiny tins, and they can fit into even the tiniest evening bag. If I'm on the red carpet doing a lot of talking, I want to have fresh breath. And if someone is interviewing me who has bad breath, I'll offer him one of my tiny Altoids and it makes everything better.