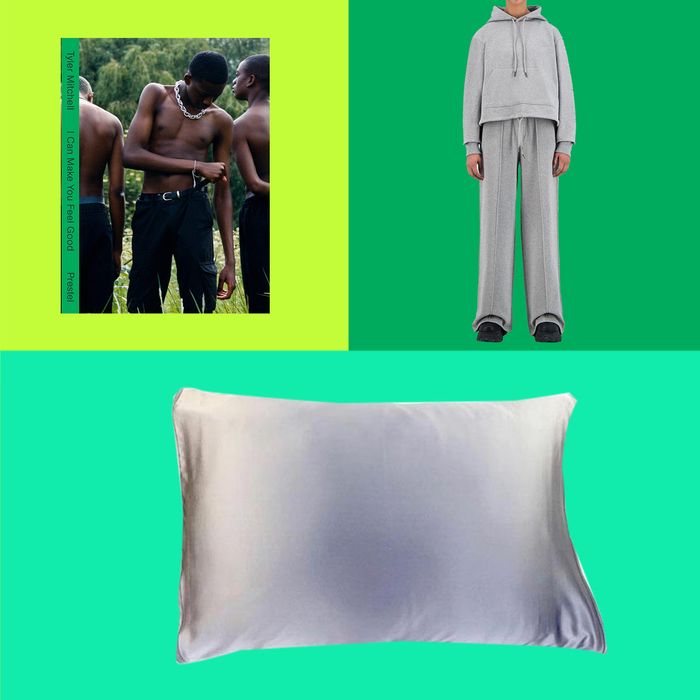 Photo-Illustration: retailers
Growing up, my parents, Magic and Cookie Johnson, always reminded me of the importance of supporting Black-owned businesses and Black creators: As consumers, doing so is our obligation to create generational wealth for our community. Attending New York City's Fashion Institute of Technology, where I graduated from in 2018, made me even more aware of how the fashion-and-beauty industry continually profits off of Black culture and creativity yet more than often leaves its sources of inspiration with zero credit. Now, as a Black entrepreneur who is creating and designing a forthcoming line of eyewear, I feel even more compelled to support Black- and minority-owned businesses and Black designers and creators. So I recently launched SelectedByElisa.com, a platform that aims to amplify Black achievements in fashion and beauty with advocacy and beyond.
While working on my website, I looked at other successful "lifestyle" or "influencer" sites with curated e-commerce pages and couldn't help but notice how so many of them included little to no products from BIPOC-owned businesses. That's why, in developing Selected by Elisa's e-commerce page, which I call Shop Melanated, I aimed to create a space that not only includes us but remains committed to featuring products designed by, and sometimes exclusively for, Black people. From one-of-a-kind denim by up-and-coming fashion designers (and former classmates of mine), to vitamin C serum developed specifically for melanin-rich skin, to a coffee-table book featuring the images of a celebrated young Black photographer, the 16 products below are some of the favorite things I've featured in an attempt to get more people to shop melanated.
Clothing and accessories
There are few things that bring me more joy than a cozy yet stylish matching sweatsuit (especially for travel). This, from Daily Paper, is exactly that. While a little on the pricey side for a sweatshirt and sweatpants, I think they're worth the investment because together they make for an easy, wearable moment, and each is stylish enough to wear separately with other things from your closet. The pants' flare leg cut makes them great to pair with some heels or a pointed-toe, heeled bootie. And the hoodie's cropped, oversized silhouette means it can go right over a Spandex bodysuit or denim shorts while I run around town. Created by Hussein Suleiman, Jefferson Osei, and Abderrahmane Trabsini, Daily Paper is an Amsterdam-based men's and women's clothing brand that began as a blog about their shared admiration for music, art, fashion, and culture.