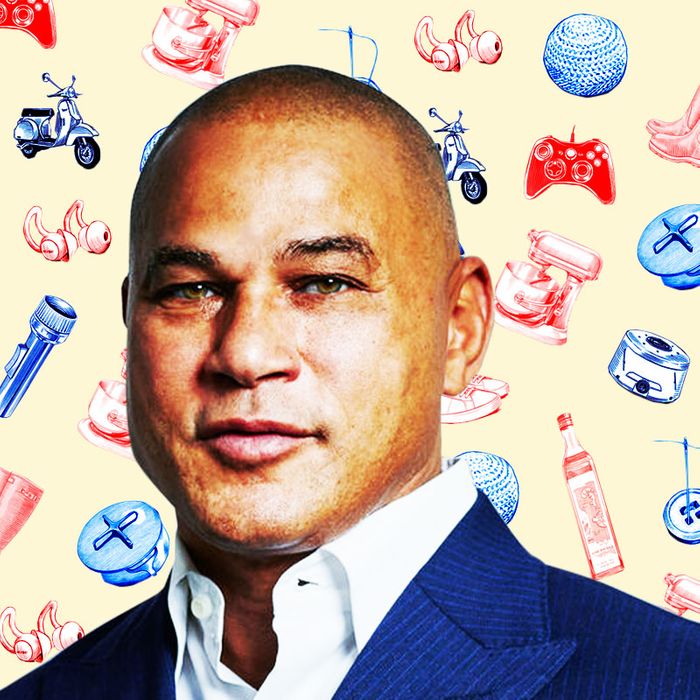 Photo: courtesy fernando mateo
If you're like us, you've probably wondered what famous people add to their carts. Not the JAR brooch and Louis XV chair but the hair spray and the electric toothbrush. We asked Fernando Mateo — a Republican candidate running to be New York City's next mayor — about the bodywash, bedtime snack, and bottled water he can't live without.
The bath gel is more like a liquid that you pump out and creates suds. I rub it in with a cotton towel. I like that it's light on the body. My skin is very soft and I am not a hairy person; this just glides on and rinses right off. It leaves skin smelling amazing — very fresh and clean. I've been using it for about five years, at least. I went to my daughter's house on Martha's Vineyard and it was in all the bathrooms there. I tried it, loved it, took a photo of the bottle so I could buy it, and have been using it ever since.
I have big, strong hands, so I need toilet paper that won't break when I'm wiping my butt. This has that toughness, but it's soft enough for my sensitive areas. I've used other toilet paper and my hand has ripped right through it. It's a mess. I usually wrap the paper around my hand a few times just so it doesn't break.