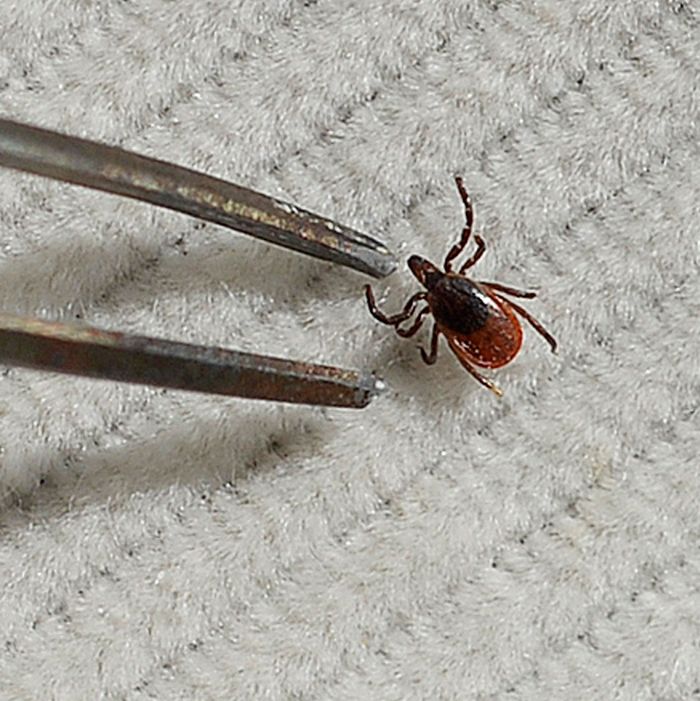 Photo: Shawn Patrick Ouellette/Portland Press Herald via Getty Images
If you've spent (or are planning to spend) any time hiking, camping, or generally enjoying the outdoors this summer, chances are you've read our story on the best products for preventing tick bites. But what if you try everything you can to stop them, and a tick still sinks its pincers into you? Cases of tick-borne illnesses in the United States grew by more than 6,000 between the years 2016 and 2017, according to the U.S. Centers for Disease Control and Prevention. And knowing how to quickly and properly remove a tick without leaving its mouthparts behind is extremely important if you don't want to contract one of those illnesses (which include Lyme disease).
We spoke to ten experts — including doctors, veterinarians, dermatologists, scientists, and a representative from the Appalachian Mountain Club — about the correct way to remove ticks from both humans and animals, and the tools to help you do it quickly and safely. Of course, there's more to know about ticks than just how to pull one out, and our experts had tips for avoiding tick bites in the first place (walking along the center of a trail if you're on a hike; wearing light-colored clothing that'll help you spot a tick if one jumps on you; wearing long-sleeved shirts and tucking pants into socks; spraying Permethrin on those shirts, pants, and socks; doing a full-body tick check on people and pets once they reenter the house from outside). Should all those fail, though, read on to find out what products the pros say to use to remove ticks once they bite.
Best overall tool for removing ticks
Best thing to sterilize a bite and preserve removed ticks
Best vessels for storing and disposing of removed ticks
Best tool for locating ticks on your body
Best tick-removal tool you can put on your key chain
Best tick removal tool for larger ticks
Best multipurpose tool for removing a tick
Best set of tick-removal tools