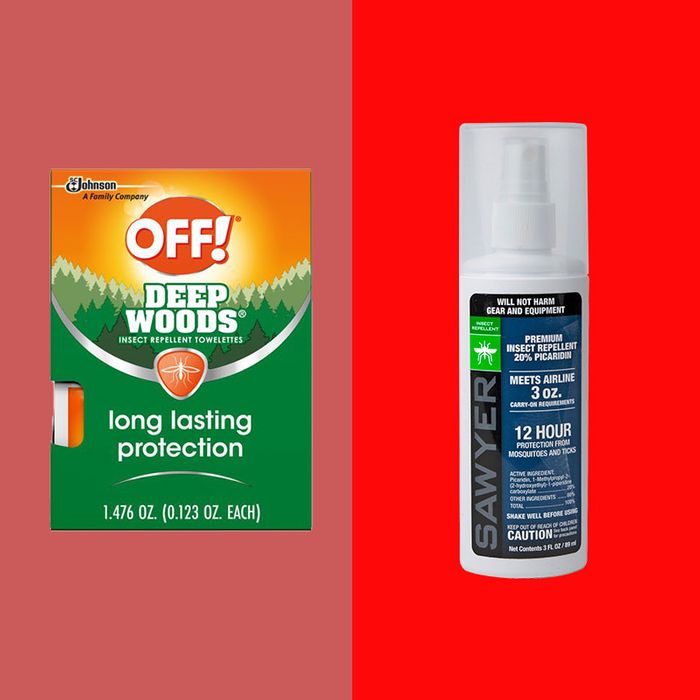 Photo-Illustration: The Strategist; Photos: Retailers
As winter finally thaws and we all start to spend more time outside, it's important to be wary of tick-borne diseases. The summer months are when you're most susceptible because "as the weather gets better, tick numbers rise," according to Dr. Thomas Daniels, who studies ticks at Fordham University's Louis Calder Center. Places to watch out for include wooded areas and patches with tall grass and bushes, explains Dr. Goudarz Molaei, research scientist and director of the CAES Passive Tick Surveillance Program. It's important to know that tick bites don't just happen on the hiking trail. "Close to 75 percent of Lyme-disease cases have been reported from bites that occur in people's own backyards," Molaei explains.
The experts we talked to say the best way to deal with a tick bite is to prevent it from happening at all. Fortunately, there are some solid, science-backed ways to prevent the pests from latching on — as well as a couple of tools that'll help you safely remove any that do break through your defenses.
Best overall | Best picaridin | Best natural | Best socks | Best clothing treatment | Best repellent for dogs | Best medication for dogs | Best tweezers | Best portable tick remover
Best tick clothing treatment
Best tick repellent for dogs
Best tick medication for dogs