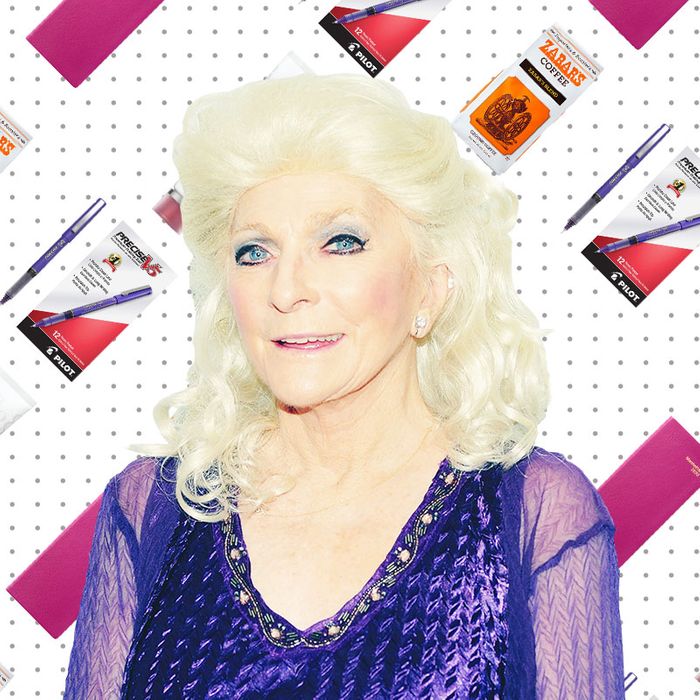 If you're like us, you've probably wondered what famous people add to their carts. Not the JAR brooch and Louis XV chair, but the hand sanitizer and the electric toothbrush. We asked grammy nominated singer-songwriter Judy Collins, who is currently performing her newest album Winter Stories at Joe's Pub, about the coffee, headphones, and cat ribbons she can't live without.
I use this scale for weighing food. I carry it with me, and I weigh and measure most of my meals. Always the protein, but not always the salad. It gives a whole perimeter of three meals a day, and nothing in between. I do four ounces of protein, unless it's cheese, which is two ounces. It's very helpful, it keeps me on the straight and narrow.
I really need these in my life because I travel a lot of places where there are a lot of people around me. And they're so important if I'm on a plane. I was on coming back from Albuquerque recently and changed planes in Minnesota to get on one to New York. On both of the flights I had a lot of music to listen to, so I had to have my earbuds. I haven't ever had success with other types of headphones — I lose them, I break them, I drop them, I can't get them into my bag, they're in the wrong place at the wrong time. Earbuds are much more accessible.
I love Johnny Was. I bought my first one at a resort out in Arizona; it was like $120 or something. I wore it for years, and then somehow I lost it. It was falling apart, though, I must say. I was wearing one last night and I was over at EAT, the Zabar family's restaurant on the Upper East Side. This older gentleman in the restaurant pointed to the jacket and said to his wife, "Now that is a coat. A beautiful coat!" So, yeah, I love Johnny Was' design, I found out that Johnny Was is not a person, but the line from a song by the Grateful Dead. I don't know which song, so I can't tell you, but I suppose I could do a search on Google.