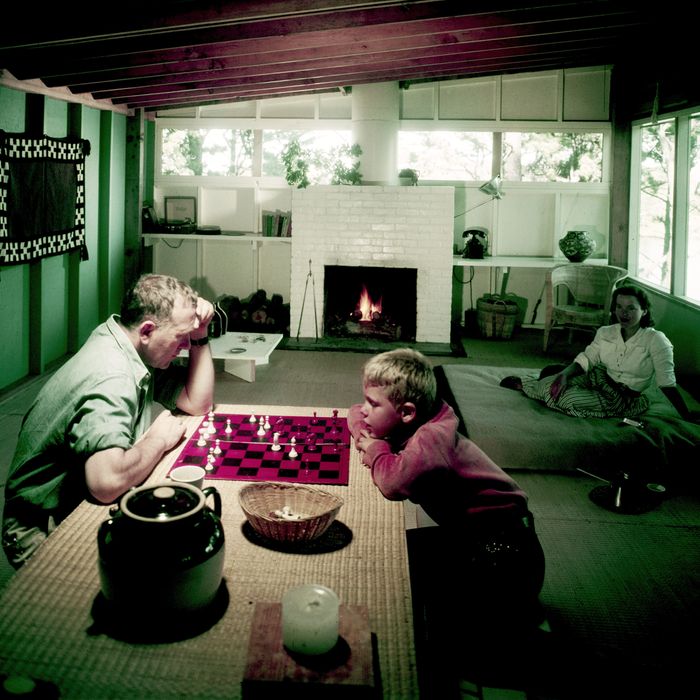 Photo: Walter Sanders/Getty/The LIFE Picture Collection via
Whether you like baking bread, folding origami, knitting sweaters, or have no idea what to do with all this extra time on your hands, now is an especially good time to pick up a new hobby — or rediscover an old favorite. On a hunt to find more ways to keep ourselves busy, we've spoken to dozens of hobbyists, both professional and amateur, to help you get everything you need to start getting crafty and keep busy at home. Each guide is fit for beginners and adapted with self-isolation in mind, so you'll be able to start your new hobby right away and (hopefully) keep yourself occupied for hours on end.
With bread-making on the rise, in-stock flour and yeast have been hard to come by — but if you are able to find some from an unlikely source, writer Andrew Parks calls baking bread, "quite addictive … You'll be left wanting to rock just one more loaf every time one is wrapped." Once you've got your ingredients, Parks shared the kitchen gadgets and ingredients he uses to bake the perfect loaf of bread while stuck at home, such as this three-piece bread proofing basket, complete with "a linen nonstick liner for a smooth outer crust and a plastic dough scraper that conforms to the curves of your mixing bowl." Read more here.
For those who've grown tired of baking sourdough boules (or just want something sweet to go with them), jam-making is a similarly relaxing, hands-on activity — that's shelf stable and frozen-fruit friendly too. We talked to six jam experts, including cookbook authors, recipe testers, and jam-company founders, about the tools they recommend for an at-home canning operation, including this Strategist-tested kitchen thermometer, beloved in the jam world for its "speed and accuracy." Read more here.
If you've burned through your candle collection while stuck indoors, we asked artist Janie Korn, known for her inventive candle creations, to teach us how to make sculptural candles at home. To make this smiley (and totally burnable) toadstool, she recommends detailing with this Stockmar modeling beeswax set, which is "supersmooth and looks almost like plastic, which gives it this nice glossy finish that contrasts well with the heavily textured beeswax." Just cut your shapes, warm them with the blow-dryer, and press them on. Read more here.
London-based artist Kate Cadbury has been pressing flowers for most of her life, so we asked her to walk us through everything you'll need to do the same this spring. "The best flower to press is one that literally just opened up; one that's been in bloom for a few days will be less vibrant. The fresher the plant, the fresher the color," she says, recommending daisies, pansies, and violas. As for the other supplies: a stack of books, parchment paper, and glue — all of which you'll likely already have at home. But if you're looking to press bigger species of plants, Cadbury recommends this handmade wooden flower press, made of high-quality birchwood and available in a variety of finishes. Read more here.
Perhaps the most basic of the bunch, origami requires only two tools that you likely already have at home: scissors and paper. If you're thinking about folding your first flower or frog, there are lots of resources available — from the comprehensive, free step-by-step diagrams offered by OrigamiUSA to helpful instructional videos from Taro's Origami. To find out which supplies you'll need to fold your first piece, we asked origami artist Talo Kawasaki, the co-designer of the American Museum of Natural History's annual origami holiday tree and the resident origami teacher at Resobox, for his go-to kits, paper, scissors, and more advanced origami tools. For beginners, he recommends this kit that comes with "very clear diagrams and a DVD tutorial for extra help," along with some more advanced folds that are "worth the challenge." Read more here.
Out of all of the niche hobbies she's ever tried, scrapbooking is one of the ones Strategist writer Chloe Anello has kept at the longest. If you've been looking for something more interesting (and hands on) to do with your photos, other than sticking them into a frame or photo album, Chloe shared her favorite scrapbooking products, including this "little machine [that] cuts different designs into paper that you can't easily create with scissors" that will "take your scrapbooks to the next level," she assures. Read more here.