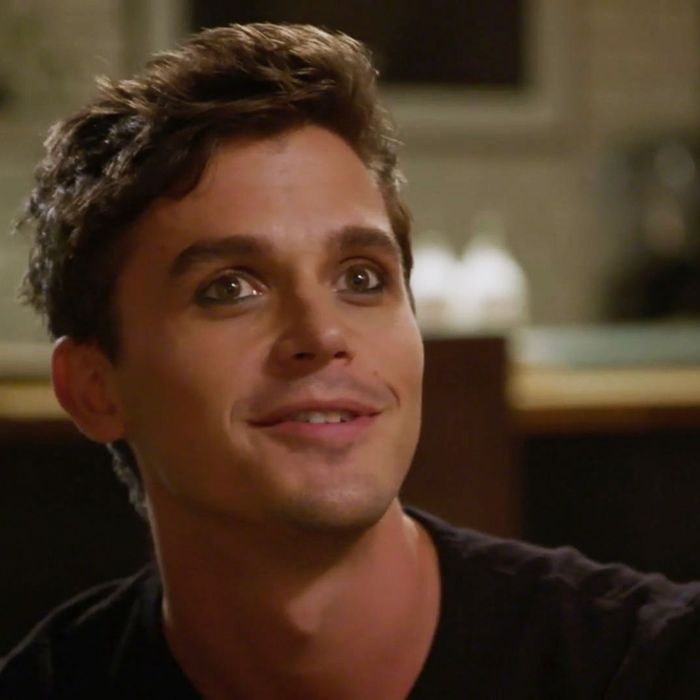 Antoni's grunge-inspired eyeliner.
Photo: Courtesy Netflix
Perhaps, while watching episode five of the second season of Queer Eye, in which the Fab Five worked with their first trans makeover subject Skyler, you noticed the black eye makeup sported not just by design expert Bobby but also food expert Antoni. And perhaps, like us, you thought, That looks kind of fun. We wanted the lowdown on the guyliner, so we called Queer Eye groomer and Atlanta-based makeup artist Marina Fisher Soto for the story behind the look — and how to do it at home.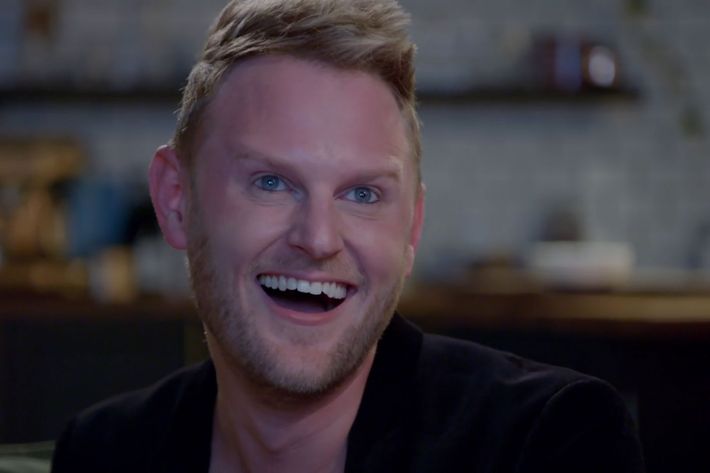 "I don't remember how the conversation started, but the idea was that since Skyler was the subject, we wanted to play with their looks a little bit more this episode. So with Antoni, the idea was to do a Kurt Cobain/River Phoenix '90s grunge look, and then after we did that, Bobby came in and said he wanted it, too. The first thing I did was put moisturizer on the guys because when you put makeup on without moisturizer, it tends to cake up. This is the one I use because it's light and you don't need that much in this Georgia heat."