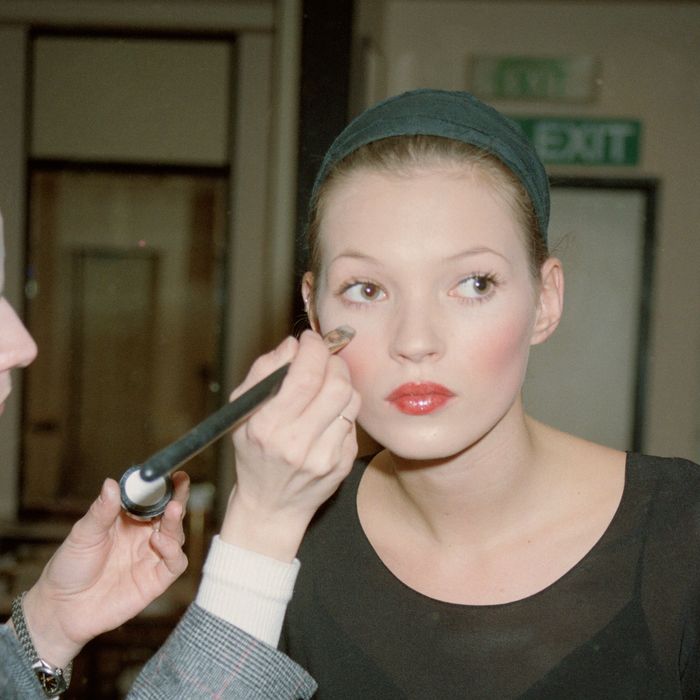 Photo: Scan Room/Getty Images
Here at the Strategist, we like to think of ourselves as crazy (in the good way) about the stuff we buy, but as much as we'd like to, we can't try everything. Which is why we have People's Choice in which we find the best-reviewed products and single out the most convincing ones. (You can learn more about our rating system and how we pick each item here.)
And while we've written about makeup brushes before — including an influencer-beloved concealer brush, the best brushes for tricky looks, and the best methods for cleaning brushes  — here we've rounded up the best makeup brush sets, as praised by the most enthusiastic reviewers at Ulta.
Best-rated (and least expensive) makeup brush set
"I love being able to only have two brushes to do everything," raves a happy reviewer, and with two double-sided brushes, many more agree that this set is "all you need to put on a gorgeous eye look. You can blend, pack, smear shimmers, and put [on] some liner." One reviewer says, "I honestly hardly reach for other brushes now," and another writes, "these have improved my eye shadow application so much I have been receiving compliments." Many owners are impressed by the brushes' high quality considering the very affordable price. One even calls them, "definitely the softest brushes I own."
Reviewers also like that this set is "easy to use for beginners," thanks to labels on each brush explaining its purpose and a "guide on the back of the packaging showing the brushes' multiple uses." They're great for both "on-the-go and very detailed looks," and because both brushes are two-in-ones this reviewer likes that they "allow me to do my full eye looks and don't take up a ton of space."
And now for some micro-picks for every type of makeup brush set you might be looking for.
Best foundation makeup brush set
With four brushes, and "a handy dandy brush holder as an extra perk," this set is a reviewer favorite for applying "liquid foundation, stick foundation, bronzer, highlighter and concealer." Plus, as one reviewer writes, the brushes "have many uses as well, like blending out color corrector or highlighting your brow bone." At a reasonable price point, reviewers say the set is "good if you don't want to spend a fortune on brushes," and "softer than I expected for the price," while another notes that "the pickup and application of pigment is amazing" for budget-friendly brushes.
Best foundation makeup brush and blending sponge set
This set comes with Real Techniques's blending sponge which Strategist beauty writer Rio Viera-Newton calls "so much better than the original beauty blender." Reviewers like that the sponge and brush combo offers lots of ways to apply foundation and concealer. "I use the big brush to apply my liquid foundation, the small brush to apply concealer, then I use the beauty blender to buff out the concealer while its dampened with water," writes one reviewer. Others say "the concealer brush is amazing for maintaining maximum coverage," and "my foundation looks smooth, does not get cakey, and lasts a lot longer."
Best foundation and eye makeup brush set
These brushes for face and eye make "feel like bunny butts" and achieve a look "just like an airbrush finish," according to satisfied shoppers. With specific tools like an angled brush for eyeliner, this set "gives you every brush you need for your make-up routine," and one reviewer even uses it professionally. While some note that the quality of these brushes isn't quite as high as the ones from IT Cosmetics sold separately, they still praise the "soft bristles" and how the brushes "apply perfect, even amounts to my skin, never leaving a bristle."
Best foundation and eye makeup brush set for beginners
"These IT brushes apply like a dream! They're so soft and feel so high quality," writes a reviewer who is "just learning more about makeup and I feel like a pro when I'm using these brushes." With easy-to-use brushes for eyes and face that are "perfect for beginners," several reviewers echo the sentiment that this set is "good for a starter kit and would make a nice gift." Another says the set has "seriously changed my makeup game," and loves how "everything applies smoothly and the brushes are so soft."
Best makeup brush set for contouring
If you're looking to try contouring, reviewers say this set is "good for newbies and experts alike," and that the brushes "all work amazingly for a flawless look." Each brush serves a specific purpose, as reviewers explain the fan brush "gives a subtle highlight" and can be used on its side for "more precise blending like on the nose;" the setting brush is "soft and dense, easy to blend out and give myself that bronzed glow;" and the sculpting brush works to "blend out my cream contour" or for "powder contouring."
Best eye makeup brush set
Reviewers love how the two eye-shadow brushes in this set are "so soft and make the blending process so easy." One reviewer writes, "the tapered blending brush in particular (that thinner one) is a favorite of mine. It blends beautifully, and is a dream to clean. The big fluffy brush is perfect for adding transition colors on larger eyes, and applying color all over the eyes." They can be used for other purposes, too, like "blending my nose contour or even to blend out my concealer around my brows while I carve them."
Best double-sided eye makeup brush set