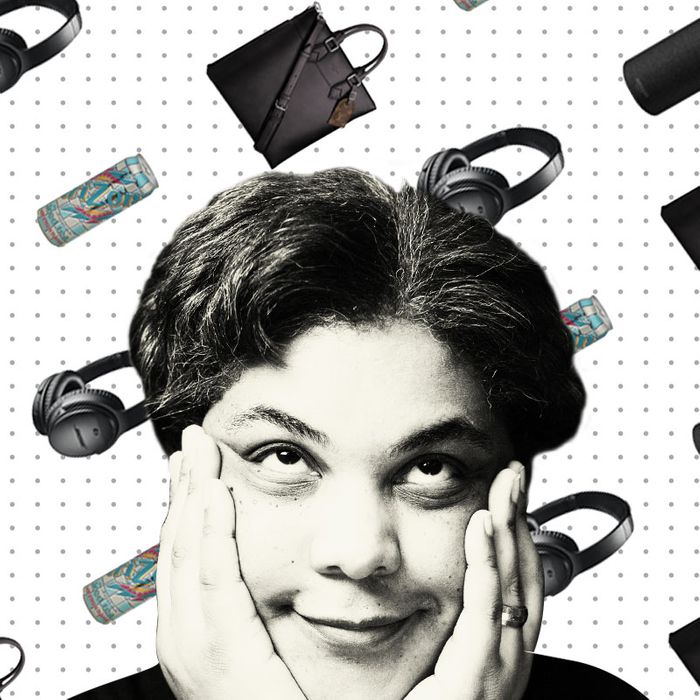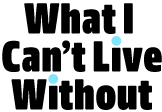 If you're like us, you've probably wondered what famous people add to their carts. Not the JAR brooch and Louis XV chair, but the hand sanitizer and the electric toothbrush. We asked Roxane Gay, author of Bad Feminist, Hunger, and Not That Bad, about the headphones, travel bag, and custom shirts she can't live without.
I appreciate that these are exactly what they are and nothing more. I travel a lot, so it's awesome to have these headphones, because even when I'm not listening to music, they just drown everything out and give me the space to think and get writing done on the plane. I actually can do that. The internet on flights is so slow that I don't bother to do a lot of browsing and wasting time, so as long as I use the noise-canceling headphones, I can work.
My favorite book by my favorite author. It's pretty much a comfort read to me now. I just love going back to it. And it's witty and funny and tragic every time. It's everything I could want in a novel. I just picked up Kitchen Confidential to reread, too.
I use these when I'm running errands or when I'm at the gym. I'll use them to make phone calls, too. They're just so much better than I'd ever thought they would be. The wheelhouse for Apple isn't audio, so I wasn't quite sure what to expect, but they're great. And they don't fall out. It's really, really weird — they've never fallen out once. When they first came out, it was not clear how weird they would look on people. Even now when I see them on people I think about that hair gel scene from There's Something About Mary. But they're really great headphones.
For a long time I have been carrying little totes because you can get a ton of totes if you work in publishing. A few months ago, I thought I needed to step up my game and stop carrying these threadbare totes around, so I was like, "What's something that's soft butch that'll work?" And this LV bag just jumped out at me. The leather is gorgeous and the bag itself is roomy. It has pockets, which make it so good for when I'm out and about between meetings, to keep my charger, my iPad, a bottle of water, a book, and so on.